Museum of Ethnology to host family folk games during holiday

Folk games will be organised for families to play together at the Museum of Ethnology from April 27 to May 1, the holiday to mark Liberation Day and May Day.
Museum of Ethnology among top tourist attractions in Vietnam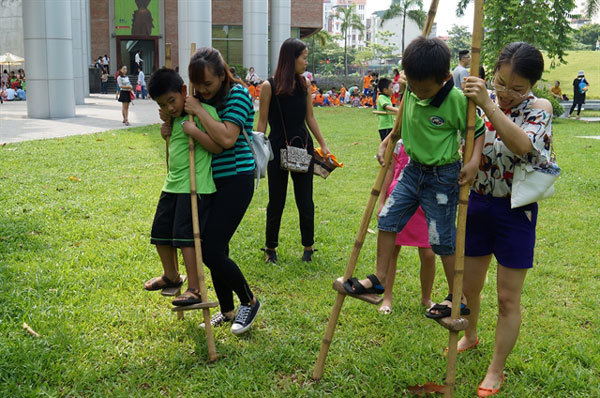 Through games, families can have fun together during the holiday. Photo courtesy of the museum
Vu Dieu, a member of staff at the museum, revealed that families can take part in various games such as stilt walking, sack races, tug of war and Mandarin Square Capturing.
Volunteers and tools for the games are available for free to get players involved.
"We believe that through games, members of the family will have fun together during the holiday with games instead of electronic devices," she said.
"It's expected that the young generation will be aware of protecting traditional and family values through these activities. The games will also revive beautiful memories of childhood."
The museum will give free tickets and free guides for veterans to pay gratitude to devotees to the revolution. As many as 200 veterans in Hanoi registered to visit the museum on the occasion.
VNS