My Dinh Stadium needs money for more upgrading
Having been upgraded with a package worth VND408 billion, My Dinh Stadium is still in poor condition.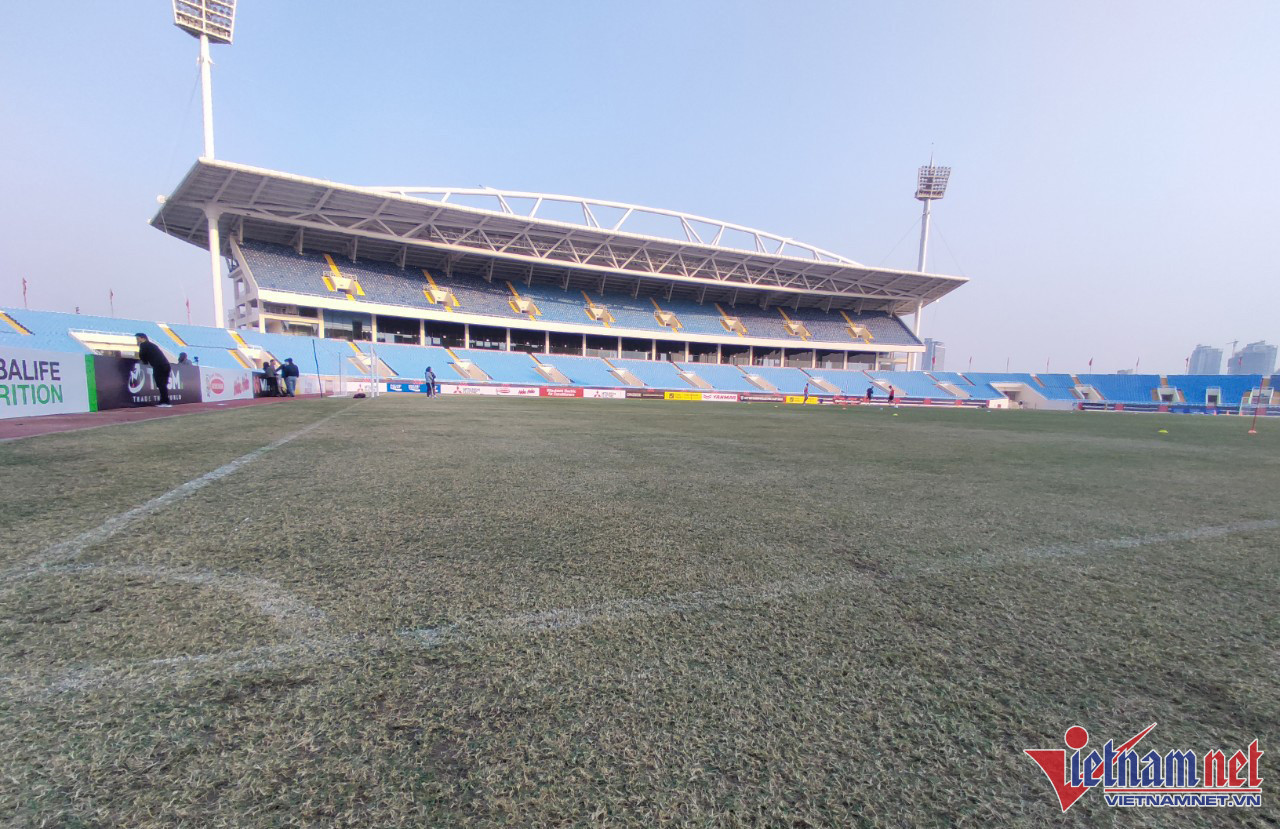 The My Dinh National Sports Complex was one of the four places receiving money from the state budget for large-scale repair and upgrading to serve SEA Games 31. VND408 billion was spent to upgrade it and buy new equipment, especially for My Dinh Stadium.
The degradation of My Dinh Stadium became a public concern after the incident with the goal at the friendly football match between the Vietnamese squad and Dortmund Club in late November 2022.
The problems of the national stadium became clearer during AFF Cup 2022. The seats on the stands used since 2003 still have not been replaced and have become old and dusty. International reporters complained about the status of the stadium. Most items at the stadium were in poor condition. Dilapidation was seen in VIP rooms as well.
The quality of the My Dinh Stadium's football ground receives complaints in every football match of the Vietnamese squad. Not being cared for carefully, the grass has turned yellow, and the soil has subsided in some places.
Chief Coach Shin Tae Yong of the Indonesian squad blamed the bad status for his squad's loss 0-3 to the Vietnamese squad at the semi-final second leg under the framework of AFF Cub 2022.
A source said that at AFF Cub 2022, the Vietnam Football Federation signed a contract on leasing My Dinh Stadium at the cost of VND800 million for each match. Of this, VND120 million was budgeted for grass care.
Minister of Culture, Sports and Tourism Nguyen Van Hung has assigned agencies to assess the situation of the sports facilities put under the ministry's management. The agencies need to assess the situation of My Dinh and calculate the amortization after 20 years of use to find reasonable solutions.
The My Dinh National Sports Complex owes VND800 billion in tax. The complex doesn't have sources of revenue.
The stadium's management board said it doesn't have money to maintain basic operation or pay workers.
The only solution for now, according to the General Department of Sports, is asking the taxation agency to delay the debt payment deadline and lift the asset blockade, so that the stadium can resume normal operations, which would allow it to have revenue for operation and upgrading.
A leader of the department denied that the music live show of singer My Tam was a factor that affected the quality of the grass ground.
Dai Nam