My Tam nominated World Best Female Artist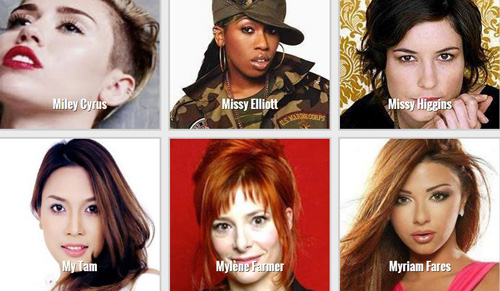 Vietnamese pop star My Tam has been listed among 145 nominees in the World Best Female Artist category of the World Music Awards.
My Tam is one of the 35 Asian representatives and the only Vietnamese representative competing for the prestigious awards, according to World Music Awards website.
Her name has appeared along with world-class stars like Christina Agulera, Adele Laurie Blue Adkins, Britney Spears, Beyoncé Giselle Knowles-Carter or Katy Perry.
World Music Awards made its debut in 1989, aiming to honour the best-selling recording artists from every continent.
The awards has been officially kicked off after a two-year interlude. Time and venue of the awards ceremony has not been announced.
Recently, My Tam has led Best Southeast Asia Act vote tally in the World Wide Act category of MTV EMA (Europe Music Awards).
Last year, My Tam won Best Asian Artist at MAMA 2012 (Mnet Asian Music Awards).
My Tam leads Best Southeast Asia Act vote tally
Famous Vietnamese singer My Tam has garnered the most fan votes in the first phase of the 2013 MTV EMA for Best Southeast Asia Act.
Her music video Nhu mot giac mo (Like a dream) will now face off against other early winners from China, Hong Kong, and Taiwan for ten available places in the final of the Worldwide Act category. The competition runs over October 26–30.
The single winner for Southeast Asia, China, Hong Kong and Taiwan will be announced on November 1. He or she will join nine winners from other regions to battle for the ultimate Worldwide Act award.
The awards ceremony will be broadcast live on MTV Vietnam.
The MTV EMA is an annual event recognised as a prestigious international music prize and a reward earned by only the most dedicated musicians.
German culture and art introduced in Hanoi
The Goethe Institute and the German embassy in Vietnam launched a German culture program called "Berlin in the heart of Hanoi" in Zone 9 recreation park on October 27.
During an exchange with young audiences, the Mayor of Berlin, Klaus Wowereit, expressed hope that there will be more space for German culture and art in Vietnam and other corners in the world to meet people's demand for entertainment and promote innovations and cultural exchanges among nations.
The highlights of the program will include music performances, film shows, light projections and street art activities.
Audiences will have the chance to see short films selected from the Berlinale Film Festival, and Berlin's silent movies made in the 20th century or a space of interesting installation art.
International artists will give a special performance of hip-hop and breakdance, DJ-piano pieces and Soulrock's beatbox and a fusion of light projections in the electronic music background. Unique handicraft products will be displayed at a number of stalls in the areas.
Asia-Pacific bands perform at Hanoi Festival
The Asia-Pacific Broadcasting Union (ABU) TV Song Festival 2013 was launched in Hanoi on October 26 with the participation of famous music bands and singers from the pacfic rim.
Sistar group, selected by KBS TV Channel as the only representative from the Republic of Korea, presented Give it to Me together with eye-catching dances.
Australia's SBS also introduced the band Justice Crew which won the fourth season of Australia's Got Talent. Justice Crew performed their 5-time platinum single Boom Boom and their latest single Best Night.
Along with the winner of the second season of the Voice Hong Kong, Mag Lam, representatives from Thailand and Japan, singer Kandy and May'a respectively also gave impressive performances at the opening ceremony.
Host Vietnam also enthralled audiences with hits presented by the second runner- up of the Vietnam Idol 2010 Van Mai Huong, and Ngu Cung – one of the most favourite rock bands in Vietnam.
In addition, representatives from China, Malaysia, Australia, Brunei, Sri Lanka, Pakistan, Indonesia, Iran, and Singapore also received thunderous applause from audiences.
ABU TV Song festival 2013 brings together high-profile music artists from ABU member nations. The first ABU TV Song festival took place in Seoul, the Republic of Korea, in 2012 and singer Le Viet Anh was the only Vietnamese representative at the event.
ABU TV Song Festival 2013 is a sidelines activity of the ongoing 50th ABU General Assembly in Hanoi.
Special concerts for Vietnamese in the RoK
The Republic of Korean (RoK) and Vietnamese authorities organised a series of art performances for expatriate Vietnamese in Seoul capital and Jeollaman-do province on October 25-26.
The event, part of celebrations marking 21 years of Vietnam-RoK friendship, also gave Korean audiences a small sample of Vietnam's cultural riches.
Vietnamese Embassy Charge D'affaires Nguyen Manh Dong highlighted the organisational efforts that made the concerts possible and their contributions to the development of Vietnam-RoK relations.
During RoK President Park Geun-hye's recent Vietnam visit, both sides committed to strengthening their strategic partnership for the prosperity and happiness of their peoples.
Dong said the expatriate Vietnamese communities in the RoK and their RoK counterparts in Vietnam are some of the strongest bridges linking the two nations.
Vietnamese artists performed folk songs and Ca Tru (ceremonial singing) in praise of the Vietnamese fatherland. Young Vietnamese and Korean have prepared rock and pop songs to entertain audiences.
The concerts also included a storytelling contest, sharing the moving tales of marriage and family uniting Vietnam and the RoK.
Mai Thi Ngoc Han, born in Hau Giang province, hoped similar performances are planned for the future to introduce more of Vietnamese culture and tradition to Korean friends.
HCMC hosts Vietnam-India Friendship Festival
The Vietnam-India Friendship Festival kicked off at Ho Chi Minh City's Friendship House on October 25.
Co-organised by the Vietnam Union of Friendship Organisations (VUFO), the Vietnam-India Friendship Association, and the Indian Consulate General in Ho Chi Minh City, the sixth friendship festival of its kind encompassed concurrent celebrations in Hanoi and Danang over October 20–26.
HCM City VUFO Vice President Phan Long described the event as an opportunity for the two countries to learn more about each other's history and traditions through culture, art, and music.
He said the relationship's recent achievements are bound to push the traditions of Vietnam-India solidarity to new heights, benefiting peace, stability, and development in the region and the world.
All-India Peace and Solidarity Organisation Vice President Devi Prasad Tripathi said the two countries' strategic partnership—spanning diplomacy, national defence, economics, and education—can look forward to a future shining with success.
New book delves into transgender life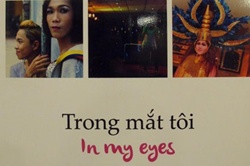 The deepest corners of the lives of Vietnamese transgender people have been revealed in a book released in HCM City on Thursday.
Entitled In My Eyes, the book features hundreds of stories unveiled by "insiders," who overcame traditional taboos and social opinions to become "new" people and to live with the nature of their own personalities.
Bearing discrimination from society, even from their own families, these transgenders seem to be banned from job and education opportunities. To earn a living, many transgenders have chosen to be singers and entertainers, prostitutes, or even become involved in criminal activities.
According to a survey of 223 Vietnamese transgenders conducted by the Institute for Studies of Society, Economics and Environment (iSEE), there only 78 have stable jobs.
The book In My Eyes presents a message: "Exerting themselves is not enough, transgenders need to receive understanding, respect and support from society. They also need to receive equality in accessing job opportunities."
Students inspired by island tales
As many as 1,000 high school students participated in an exchange programme titled Viet Nam's Sea and Islands through Books in the central city on Thursday.
Three books describing the history, landscape and lives of islanders on Hoang Sa (Paracel) and Truong Sa (Spratly) archipelagos were introduced to students at the event.
The winning paintings from a contest for children to depict the country's sea and islands were displayed alongside ancient maps indicating that Hoang Sa and Truong Sa archipelagos belong to Viet Nam.
Kim Dong Publishing House also debuted its sea and island-themed bookcase, which informs readers about the country's marine sovereignty.
The publishing house donated more than 37,000 children's books to 75 schools in Da Nang's districts of Ngu Hanh Son, Cam Le, Lien Chieu and Hoa Vang as part of the 1-million-book programme for disadvantaged children.
Early this year, Da Nang put on public display a collection of documents, maps and research results on the Hoang Sa and Truong Sa archipelagoes.
The central city plans to include the study of maps, books and atlases on the two archipelagos in its high school curriculum.
The Hoang Sa and Truong Sa are two archipelagoes offshore Viet Nam. The closest point of the Hoang Sa Islands is 120 nautical miles east of the Re Island, a coastal island of Viet Nam. The closest point of the Truong Sa Islands is about 250 nautical miles to the east of Cam Ranh Bay in central Khanh Hoa Province.
Source: VNS/VOV/VNA/SGT