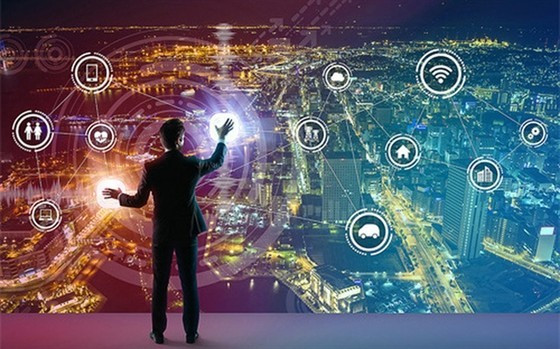 Illustration
Along with this, the Government will also submit the amended Telecommunications Law Project as well as a number of other laws for the 2023 Law and Ordinance Development Program.
Legal framework
Although it has just been decided to add amendments to the 2023 Law and Ordinance Development Program under Resolution 33/2023/UBTVQH15 dated 17 March 2023 by the Standing Committee of the National Assembly, the reality is that such amendments were already added many years ago. The Law on Credit Institutions was also set and decided by the Government and the State Bank of Vietnam.
Therefore, the main focus of this amendment and supplement to the Law on Credit Institutions is to perfect the legal provisions and to deal with the ongoing problems and inadequacies of the current Law on Credit Institutions. There is also a need to legalize regulations on handling bad debts, collaterals for bad debts, and continue to create a legal corridor for the handling of bad debts of credit institutions after Resolution 42/2017/QH14 on bad debts settlement of credit institutions expires by 31 December 2023.
In addition, the amended draft Law on Credit Institutions also provides regulations on risk prevention, self-inspection, and internal control, and calls for credit institutions to be responsible and ensure the safety of the entire system. There is also a strong call for strengthening inspection and supervision by the State Bank of Vietnam with the participation of Government Inspectors to manage and control credit activities and discourage any manipulation, group interests, or overlapping ownership.
There are also some new regulations on treasury service activities in payments, and for reviewing activities with actual operations of credit institutions. These supplement regulations specifically apply to consumer loans, loans of small value for daily needs, and for providing credit cards in a simpler and more convenient way.
New regulations on banking services via electronic means and digitalization of banking services are also on the agenda. First, credit institutions can conduct business activities by electronic means in accordance with the regulations of the State Bank of Vietnam. Second, regulations will govern credit granting by electronic means and for storing credit records. Third, regulations will assign the Government to control financial technology activities in the banking sector.
Currently, the legal framework for the application of new technology in the draft law is facing a bottleneck, and many legal risks are involved in the innovation and creativity of digital banking.
Suitable legislation
Amending the Law on Telecommunications will prove to be a difficult technical project. Therefore, it is very important to properly understand the new contents to consider, analyze and evaluate the impact, in order to meet the requirements of a future digital economy and a new digital society.
At present, there are many opinions that this project has not highlighted the rapidly developing science and technology fields and the trend of convergence between telecommunication, information technology, digital technology, automation, radio, and television. These complexities make it difficult to clearly distinguish the boundaries between these fields and they are currently somewhat confusing in the process of building appropriate legal institutions.
There are issues such as the policy on the management of Internet application services in telecommunications, the scope of regulations of the draft law for data center services, the law for cloud computing, and the law for Internet applications in telecommunications. The evolutionary trend of telecommunications in the context of strong digital transformation, and the convergence trend in this field is becoming more and more intrusive.
These are services operating on telecommunication platforms that have just appeared but also need to be regulated to a certain extent with an appropriate method, both to meet management requirements and also to create favorable conditions to encourage innovation in this area.
Information confidentiality under Article 6 of the Draft Law stipulates that Over the Top (OTT) is a telecommunication service and stipulates that telecommunication businesses must provide state agencies with specific identities of service users at the request of state agencies.
This can be difficult to do because, unlike traditional telecommunication service providers, OTT service providers do not have accurate information about the specific identity of users. Telecommunications OTT service is essentially a service that uses the telecommunication network to provide information technology applications and operates on an open internet platform via a phone or voice over the internet, online video conferencing, online chat, or messaging, all with no charge whatsoever.
A more advanced management system needs to be put in place for providing data center services, cloud computing services, and cross-border telecommunication services to users in Vietnam. However, it is essential to avoid any disruptions to the ongoing benefits these services bring to the economy or any adverse effect on the flow of Foreign Direct Investment that is currently coming in for the development of data centers and cloud computing services in Vietnam.
Source: SGGP