National men's football team receives warm welcome upon arrival home

The Vietnamese men's national football team were greeted by hundreds of fans at Noi Bai International Airport in Hanoi on June 9 as they returned home following their King's Cup 2019 campaign in Thailand.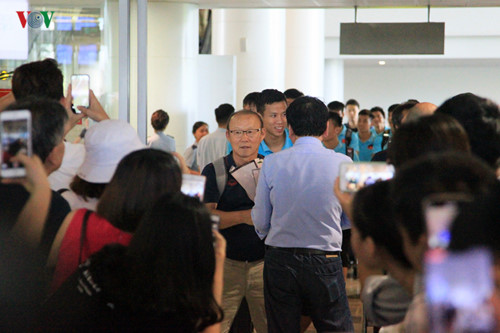 The national squad and the management team led by head coach Park Hang Seo arrived home on the afternoon of June 9 after taking a direct flight from Thailand to Vietnam.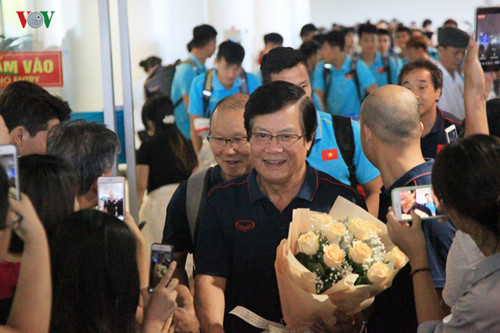 Despite the searing heat, fans were out in numbers to welcome the national team home.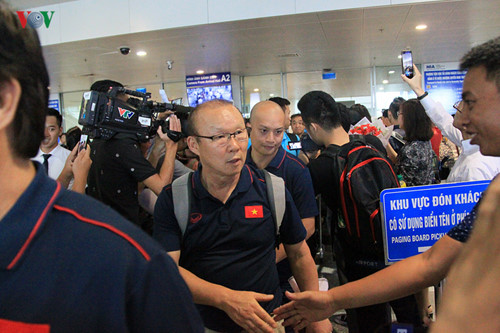 Head coach Park Hang Seo takes a moment to interact with waiting fans and to shake hands.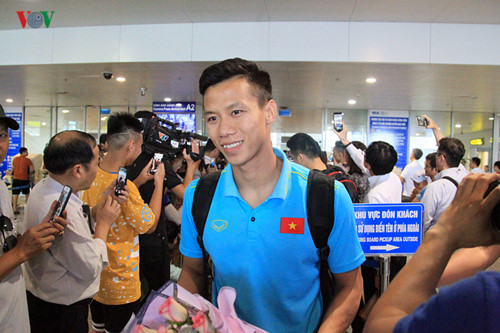 Captain Que Ngoc Hai has established himself as a regular starter for head coach Park Hang Seo.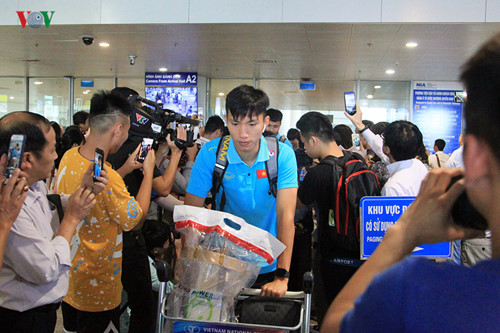 Doan Van Hau seems to be tired after playing a number of matches in a short space of time.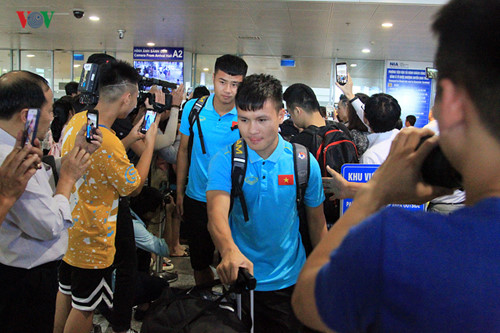 Quang Hai is pleasantly surprised by the presence of hundreds of local fans at the airport.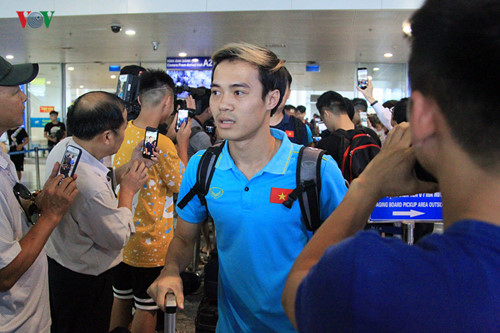 Vice captain Van Toan is mobbed by supporters.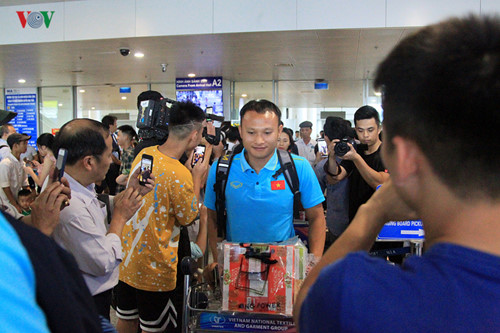 Veteran-midfielder Trong Hoang leaves a good impression on fans following two good displays in matches against Thailand and Curacao.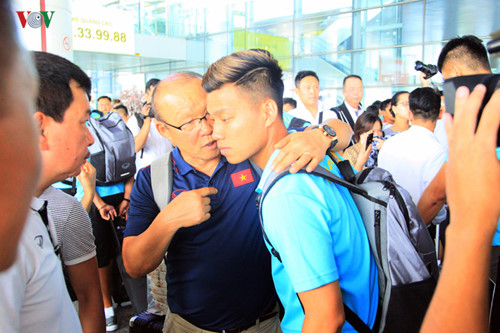 Van Thanh receives encouragement from head coach Park Hang Seo.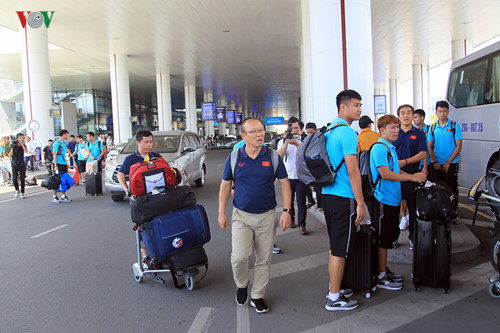 The Vietnam Football Federation awards the team a bonus of VND800 million following their good performance in the King's Cup 2019.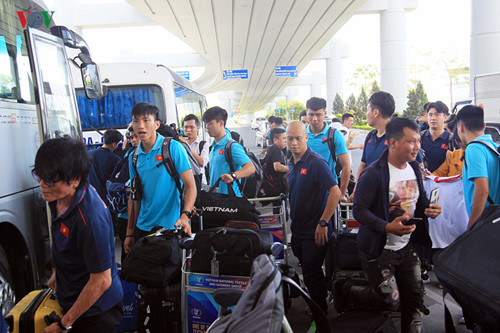 The team's next fixtures will be in the qualifying round of the FIFA World Cup 2022.
VOV

Vietnam's national football team received a bonus of VND500 million (US$21,300) for their 1-0 win over Thailand during the ongoing King's Cup in Buriram, Thailand.

Several foreign sport newspapers have expressed their regret for Vietnam who lost the Kings' Cup to Curacao after penalty shootouts in Thailand on June 8.  

Vietnam finished second at the King's Cup 2019 in Thailand after losing 4-5 to Curacao in penalty shootouts on June 8.