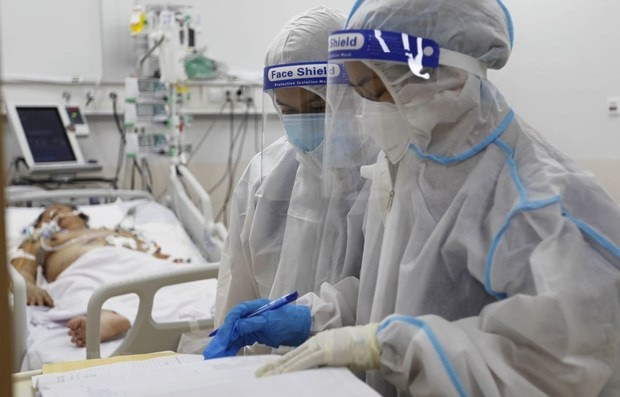 More than 4,000 health workers resigned in the first half of this year, including over 3,700 working under the management of provincial health authorities and almost 360 working at units under the Ministry of Health, compared with more than 5,200 in all of 2021, Do Xuan Tuyen, Deputy Minister of Health, told a regular Government meeting yesterday.
He added that the resignations were tendered for multiple reasons, but the primary reasons were lower incomes and allowances.
Their workload has skyrocketed since the fourth wave of Covid erupted last year, and the work environment is not as safe as before due to the high risk of Covid transmission.
Many others have cited family and health reasons, in addition to the most recent violations in bidding for Covid test kits and medical supplies.
Further, a number of them have shifted to working for private medical facilities, which offer more attractive benefits, the deputy minister added.
To cope with the resignations in droves, the Ministry of Health has proposed the Government increase allowances for grassroots-level and preventive health workers from 40-70% to 100%.
Health workers resigning in significant numbers are surging in the two biggest cities in the country, HCMC and Hanoi.
In the first quarter of this year, HCMC saw 400 health workers leaving their jobs, equal to the annual pre-pandemic levels. In the capital city of Hanoi, 900 have quit or moved to other units over the past 18 months.
Source: Saigon Times