VietNamNet Bridge – Of over 4,000 licensed housing development projects throughout the country, 287 have been canceled because the investors could not mobilize enough capital.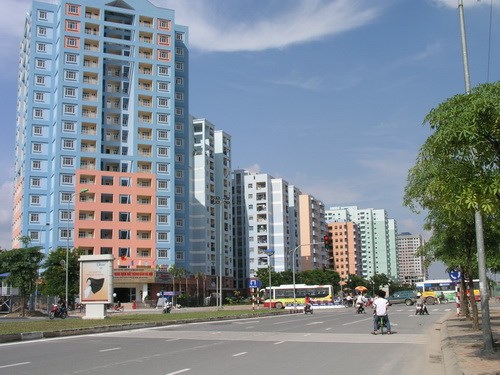 According to a report of the Ministry of Construction, there are 4,015 housing development projects in Vietnam with total investment capital of nearly $2,142 billion.
According to reports of 61 provinces and cities, 3,258 projects (representing 81%) are being implemented with a total area of 81,565 hectares. There are 455 projects with about 21,000 hectares must be adjusted to suit the construction planning, including 285 projects in Hanoi and 33 projects in HCM City.
According to the Ministry of Construction, 470 projects have finished and 287 projects have been cancelled because the investors could not mobilize capital for further implementation.
The ministry says that the property market has seen positive movement in 2013 and the first quarter of 2014, but the real estate has not recovered as much as expected.
To strengthen the management of the real estate market, the ministry has proposed not granting licenses to any new commercial housing development and urban area projects in 2014, except for housing projects for poor and low income earners and to those who renovate the old apartments. In special cases, local governments must ask for the Ministry of Construction's consideration and evaluation before being approved by the Prime Minister.
S. Tung