New airport costing nearly VND6 trillion to take shape in central Vietnam
The Prime Minister has approved a project to build an air terminal in the central province of Quang Tri in the public–private partnership (PPP) form with a total investment of VND5,822.9 billion.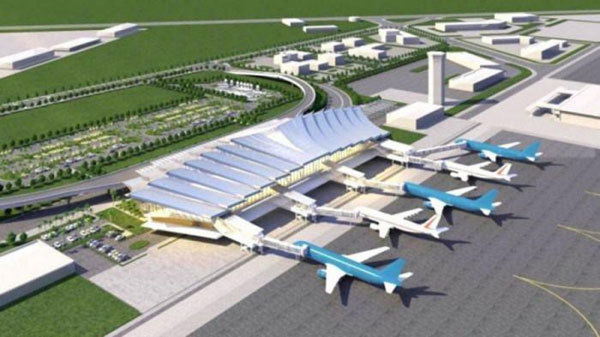 A new air terminal costing nearly VND6,000 billion is to take shape in Quang Tri Province. (Photo: baoquangtri.vn)
The building of the airport aims to meet the increasing demand for air transport, promote local socio-economic development, support rescue work and guarantee national defense - security of the central region in general and of Quang Tri in particular.
The terminal will be built in two phases covering parts of Gio Quang, Gio Hai and Gio Mai of Gio Linh District. It is designed to receive approximately 2.2 million passengers a year by 2046 and handle about 5,600 tonnes of cargos a year by 2042.  
The project will cost a total of VND5,822.9 billion, including VND2,680.5 billion from investors and VND2,300.5 billion from loans. The State will earmark VND233.103 billion for land acquisition and resettlement.
The project will be implemented for a period of 50 years. The period of operation and payback is 47 years and 4 months.
Source: VOV

The development of the airport network depends on socio-economic conditions, not just on localities' proposals.

Quang Tri has asked CPG Consultants Pte Ltd, a major provider of infrastructure, building management and consultancy services from Singapore, to support developing Quang Tri Airport project.