Deputy Spokesman of the Ministry of Foreign Affairs Le Hai Binh has been appointed as the new Spokesman for the Ministry.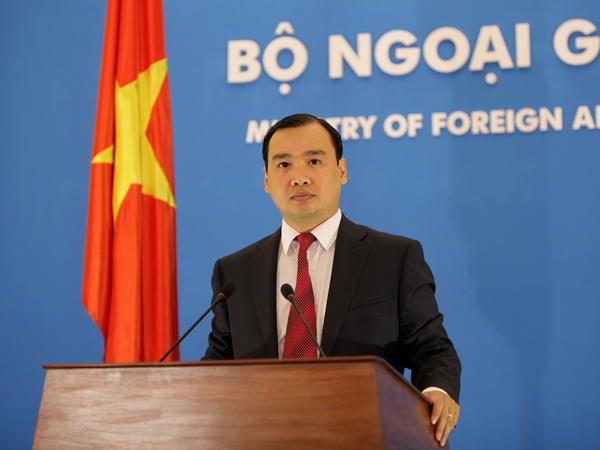 Spokesman Binh will also work as acting Director of the Press and Information Department (PID) of the Ministry, according to a decision signed by Deputy PM and FM Pham Binh Minh.
Born in 1977, Dr. Binh started working at the FM in 2000. He has held the post of Deputy Director of the Department of Foreign Policy and Secretary of the Deputy PM and Foreign Minister since December, 2008 before taking over the new role.
The previous FM Spokesman Luong Thanh Nghi was accredited as Ambassador to Australia, Vanuatu, the Republic of the Marshall Islands, the Federated States of Micronesia, and Solomon Islands.
Source: VGP