New regulation on minimum trading lot at HOSE aims to keep small investors away
Around $200 billion is now in tumult after a succession of days of network congestion and the news about the required increase in minimum trading lot from 100 to 1,000 shares on the HCM City stock market.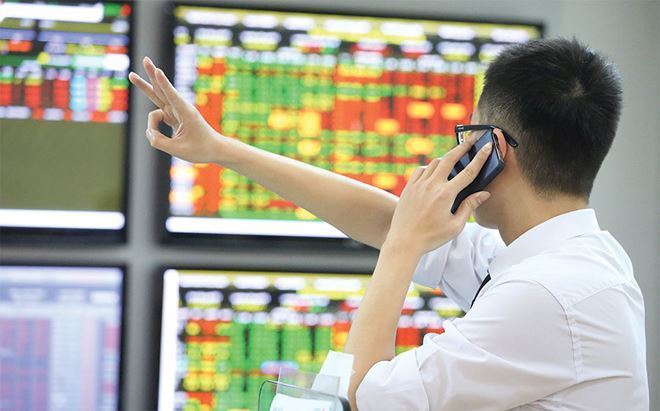 Nguyen Giang, owner of The Way Coffee, completed the procedure to open an account at SSI Hanoi Branch after hearing that the HCM CIty Stock Exchange (HOSE) was planning to increase the required minimum trading lot from 100 shares to 1,000 shares.
The reason behind the plan, as explained by Le Hai Tra, HOSE's CEO, was to ease the overload.
However, this was not good news for many investors, including Giang. Because of Covid-19, he no longer can work as an outbound tour guide, which he did for 10 years.
In 2020, he opened a street coffee shop. However, the third Covid-19 outbreak once again affected his business. Giang then decided to make financial investments as he has confidence in the bright prospects of the stock market.
However, the calculations of the investor may fail because of HOSE's tentative policy.
If the tentative policy takes effect, Giang will have to spend VND100 million at least for every purchase transaction of VIC (Vingroup), VJC (Vietjet), VCB (Vietcombank) and VNM (Vinamilk).
If buying SAB (Sabeco), he would have to spend VND180 million at least, and ifor VCF (Vinacafe Bien Hoa), he would have to spend VND240 million.
These are very large amounts of money compared with Giang's investment plan.
However, Tra said the policy, once applied, would bring benefits. It would not only help ease congestion thanks to the reduction of 40-50 percent in number of transactions, but would also better protect small investors.
Nguyen Duy Hung, president of SSI, also commented that this is the best choice for now to maintain the system's operation.
However, many experts and securities companies don't share the same view. They have warned that the policy isn't in line with stock market development and discriminates against small and big investors.
"The plan is unreasonable. It will affect many private investors and be contrary to international practice," the brokerage director of a HCM City-based securities company said.
The decision to raise the required minimum trading lot from 10 shares to 100 shares in the past once put difficulties for many investors as they could not sell shares. However, the decision was still acceptable because every transaction had value of between several millions of dong to tens of millions of dong only.
But this will be diiferent if the minimum trading lot is raised to 1,000 shares. 
V. Ha

Vietnam's stock market reached approximately 87.68 per cent of the country's Gross Domestic Product (GDP) as of the end of 2020, the highest rate reported so far.

After a surge in new community COVID-19 cases which were reported last week, the State Securities Commission of Vietnam (SSC) ordered industrial units to reenact measures to stabilise market activities.