Ngu Hanh Son welcomes approximately 40,000 visitors over Tet

Situated in the central coastal city of Da Nang, the Management Board of the Ngu Hanh Son Tourist Area have stated that they received roughly 40,000 tourists during the first days of Lunar New Year, known locally as Tet.
In terms of the figure over half of the visitors making the trip to Ngu Hanh Son, also known as the Marble Mountains, were foreign nationals. This represents an increase of 16 per cent in comparison with the same period from the previous year.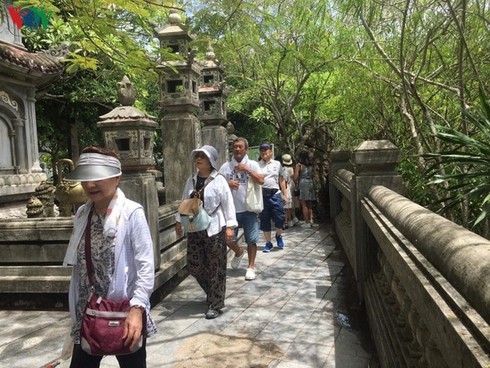 In addition, the Management Board of the Ngu Hanh Son Tourist Area has been offering reductions on ticket prices to over 1,500 people, including the elderly, children, and those who are making their first visit to the area.
With the number of guests to the Marble Mountains increasing during Tet, local authorities have been striving to ensure that security and environmental hygiene are maintained to a high standard.
Mai Xuan Dung, Deputy Head of the Management Board of the Ngu Hanh Son Scenic Area, stated that after being recognised as a national special relic site, the number of people paying the Ngu Hanh Son tourist area a visit has risen sharply.
Throughout 2019 the tourist site welcomed over 2 million visitors, including 1.3 million foreign arrivals, earning tourism revenue of approximately VND85 billion in the process.
VOV