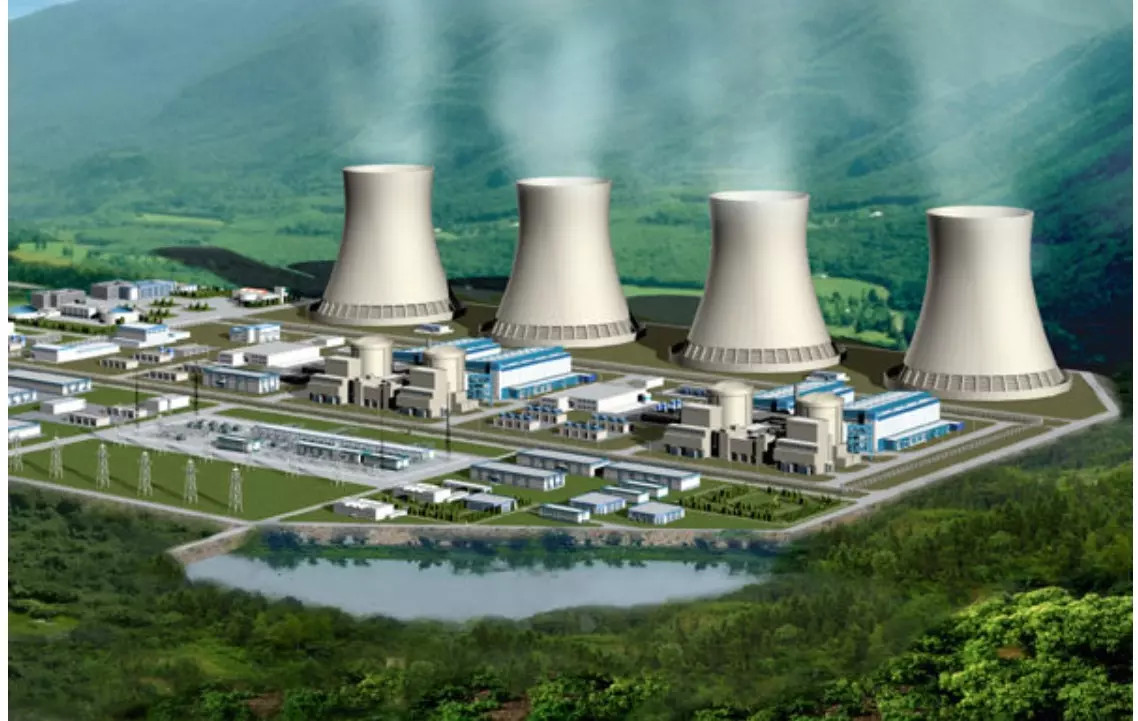 The committee has submitted to the National Assembly a report on supervising the implementation of the Resolution 31 dated in 2016 on the cancellation of the nuclear power plant project in the central province of Ninh Thuan in 2016-2021.
In 2009, the National Assembly released Resolution 41 on developing nuclear power plants in Ninh Thuan. At the second session of the 14th National Assembly, Resolution 31 was issued which said Vietnam stopped the implementation of the project, which took effect on November 22, 2016.
The total expenses for seven component projects have amounted to VND2.307 trillion.
People in project area face difficulties
The report pointed out that the projects on stabilizing people's production and lives, and developing residential quarters in the localities, initially reserved for Ninh Thuan 1 and 2 nuclear power plants, have not been approved, which has caused difficulties for locals.
People still don't feel secure to organize and stabilize production, and they have difficulties in implementing their rights and activities related to land, which causes a waste in the use of land resources in the area.
People in the project area cannot implement rights on their land: they cannot buy/sell, change land use purposes; and cannot mortgage land use right to borrow capital to expand production. In some cases, land owners have died but still cannot transfer or give to their next generations. People also cannot upgrade and build new houses on the land, while production has been stagnant.
Workforce
The reports show that the Ministry of Education and Training (MOET) has negotiated with Russia on the continuation of training Vietnamese students on nuclear power. In 2010-2018, 447 Vietnamese students were trained in Russia. Of these, six students are continuing study and are expected to finish in 2022-2024, while 441 students have finished studying or have stopped studying.
The report No 476 dated February 15, 2022 of the Ministry of Education and Training says the Russian side proposed and the Vietnamese side agreed to let 15 students participate in nuclear power projects of ROSATOM in Bangladesh and Belarus.
Meanwhile, the students finishing study and returning to Vietnam want to work at the Ministry of Science and Technology and thermal power and hydropower plants developed by the Electricity of Vietnam.
According to the National Assembly's Economics Committee, the handling of commitments and agreements with foreign partners still has difficulties, and there are risks for economic cooperation if Vietnam doesn't clearly define its nuclear power orientation and ensure harmonized benefits for parties.
The adjustment of planning and the changing of land use purposes for the area reserved for Ninh Thuan 1 and 2 nuclear power plants is risky for bilateral relations.
There has been no official policy on the development of nuclear power. It is still unclear about development planning in the areas reserved for nuclear power plants. There is no basis to continue building legal documents in the field of atomic energy.
Choosing the locations for nuclear power plants is a long process that needs caution and compliance with very strict procedures, and it is very costly. The locations for Ninh Thuan 1 and 2 were chosen after a long and careful research period. They can satisfy the strict requirements and receive support from local authorities and people.
According to the Economics Committee, the Ninh Thuan nuclear power project has been stopped, and if it is canceled, this will affect nuclear power development in the future and affect relations with partners. Therefore, the committee asked the Government to temporarily retain the positions reserved for Ninh Thuan 1 and 2 until appropriate agencies make official decisions on the issue.
The committee thinks that even if Vietnam will or will not continue to develop nuclear power, agencies need to design reasonable policies to help localities and locals reorganize production, stabilize their lives and ensure their legitimate rights.
According to the Economics Committee, nuclear power is an important and effective solution to settle problems. In the immediate time, the Party needs a strategy on nuclear power development, which serves as a basis for planning nuclear power development and restarting Ninh Thuan project at a reasonable time.
Luong Bang