The number of hotels for sale is reaching a record high in a decade in Vietnam as the Covid-19 pandemic has thrown the local tourism industry in abyss, according to real estate brokers. 
Every day, dozens of hotels in Ho Chi Minh City, Hanoi, and coastal cities are for sale, but the number of properties hitting the market far outstrips that of buyers.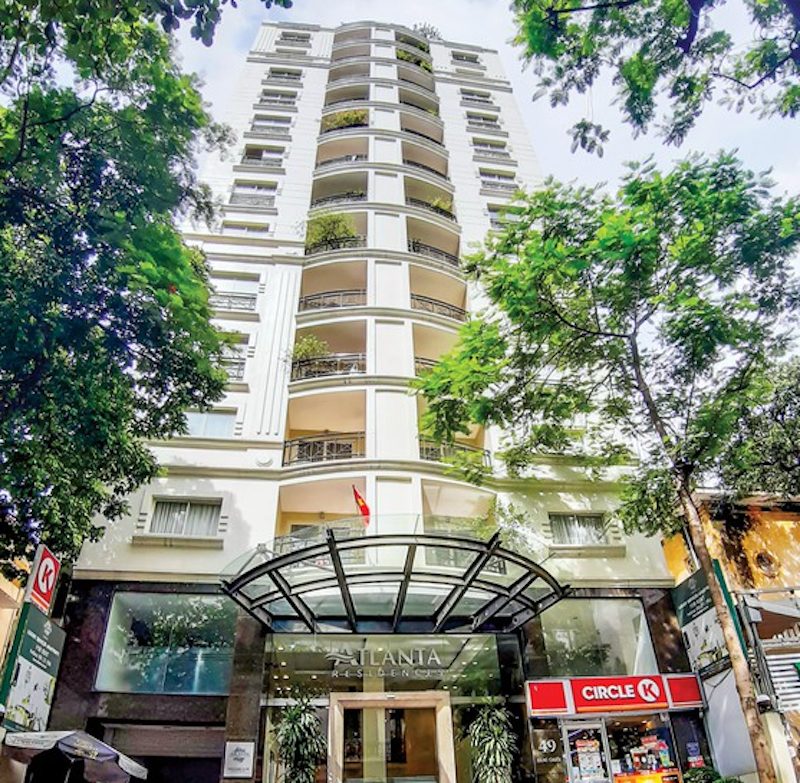 A hotel in Hai Ba Trung district, Hanoi. Photo: Saigondautu
In Hanoi, the Old Quarter is home to many hotels for sale due to the impacts of the second wave of Covid-19 infections. Located on Hue Street, a 200m2 hotel is offered at VND300 million (US$12,930) per m2. Also, a 5-story hotel on Hang Be street with 16 rooms and 5.5m main side is asking for VND69 billion (US$3 million).
Hang, who owns many hotels in Hanoi's Old Quarter, said that because of indebtedness, she had to sell her Emerald hotel.
Another hotel is posted on the online exchange Alonhadat stating "for sale for Covid-19" to attract the interest of the buyer. 
From the beginning of September until now, a large number of hotels have hit the market in the cities of Danang, Nha Trang, Vung Tau, Phu Quoc and Quy Nhon. However, hotels for sale in coastal cities are mostly 2 to 3 stars, even mini hotels. Sales prices for these properties are also lower than in Ho Chi Minh City and Hanoi, ranging from VND15 billion (US$646,516) to tens of billions VND for a hotel with less than 30 rooms.
Since Covid-19 broke out, the hotel business is the group that suffered the most and hit the hardest, Vo Quoc Phuong Trang, director of the Hotel Investment Division at JLL Vietnam, told VnExpress. Most hotels closed or took advantage of the closing period for repair and maintenance.
Due to the lack of a reliable forecast for the end of Covid-19, many hotels are still running at a loss and owners are considering selling to stop the burning of cash and pay off debt.
Still wait to see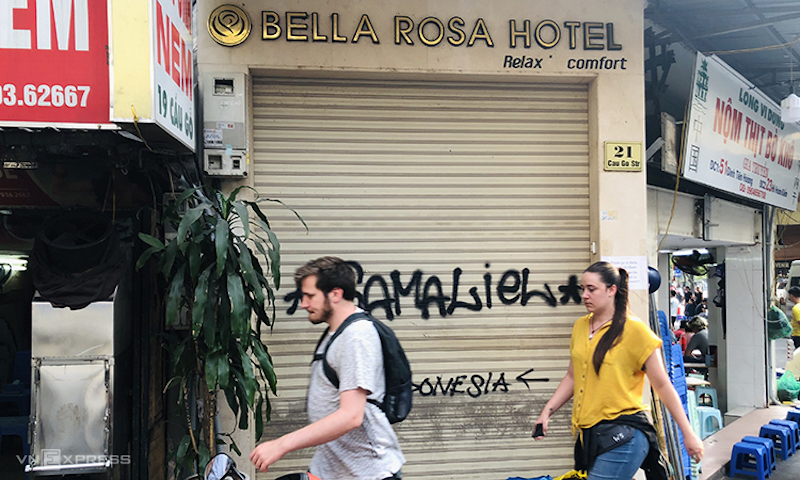 A hotel in the Hanoi's Old Quarter closed due to Covid-19. Photo: VnExpress
In the three-star or lower category, most hotels are run by family-owned companies with a long history in the hotel business that have little or no debt, so they still try to keep assets. However, it is time for some small-scale hotel owners to review operating models and finances before deciding to pursue the longer-term strategy, JLL's Trang added.
Recently, JLL has received many requests from domestic owners to sell properties or seek capital support for hotels. There are more and more hotels for sale to "cut losses."
Although many properties are hitting the market, the volume of transactions is negligible and tends to decrease compared to previous years, as sellers and buyers are still waiting for new developments of the disease.
Mauro Gasparotti, director of Savills Hotels Asia Pacific, said that at the end of August, the Vietnamese market had not registered any divestment in the form of liquidation. Since the beginning of the year, there have been no merger and acquisition transactions of resort or hotel real estate projects. Because this is an uncertain period that is difficult for asset valuation, it is hard to predict the level of risks posed by the complicated developments of Covid-19, he added.
Currently, hotel and resort projects in the 4-5-star categories are still able to keep their operations. However, 2-3-star hotels or mini hotels are facing more pressure than the high-end ones.
Gasparotti predicted that the tourism and resort market may fully recover between now and the next two years and there is a possibility of asset liquidation if the recovery is slower. For example, in the next six months, if the situation continues to be bleak, resort and hotel projects would be forced to carry out a strong restructuring of capital flows.
However, there will not be many well-located and quality hotel and resort projects sold on the market. This will be the time period when asset sales will be discussed most frequently, but not to the point of actually selling them, Gasparotti said. Hanoitimes
Nhat Minh

The hotel industry is facing arguably its greatest challenge as the impacts of COVID-19 keep away foreign visitors from the country.

Three- to five-star hotels in Hanoi have fallen into serious crisis as they cannot receive foreign travelers due to restrictions on international air transport amid the Covid-19 pandemic, according to the Hanoi Tourism Department.