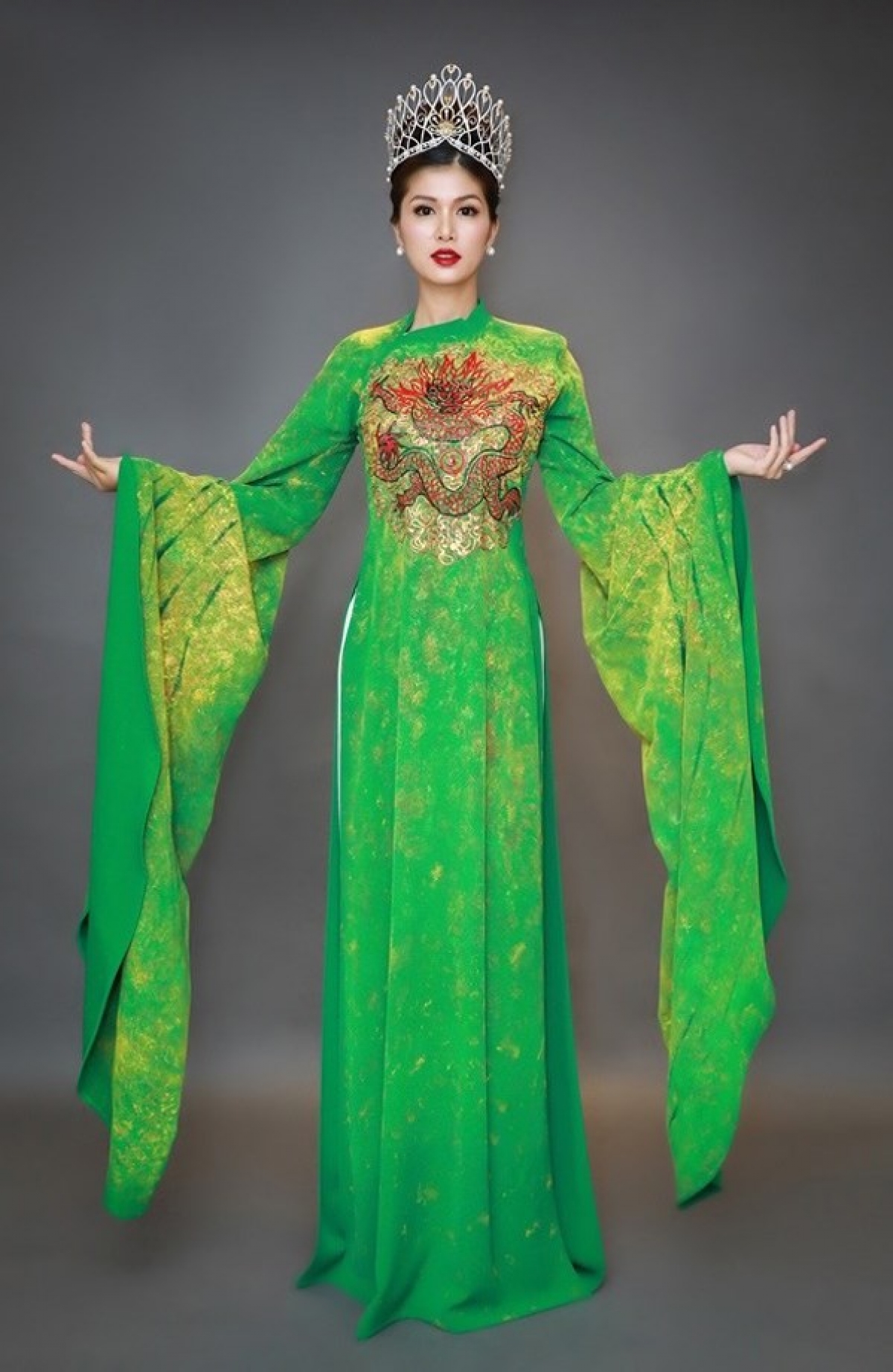 Yen stated that she was full of pride at the prospect of representing the country in a global beauty contest.
The mother of six children shared that she felt confident as she had picked up previous experience in beauty contests and has received plenty of support from her family.
As part of the competition, the model has put together a clip aimed at introducing herself and the country, whilst also preparing an Ao Dai, a traditional long dress, by designer Vo Viet Chung which she will wear whilst competing in the national costume segment.
Due to the impact of the novel coronavirus (COVID-19) pandemic, this year's Mrs Universe pageant is due to be held online, with the main theme of the global beauty contest being about women and the ongoing COVID-19 pandemic.
The pageant will get underway on December 24, with contestants competing in various segments such as the as evening gown, national costume, and presentation, with the grand final scheduled for January 1, 2021.
The Mrs Universe pageant was first held back in 2007 and is open to the most honourable of married women. According to the pageant's rules, contestants must be aged between 18 and 55, have a family, a career, and be involved with a significant cause that helps other people.
Oanh Yen, 34, is a native of Vung Tau city and stands at 1.71 metres tall and measures 85-63-92. She was previously named in the Top 15 of Miss Vietnam World 2010, crowned Miss Pancontinental 2015, and was the winner of Queen Of Beauty World 2019. VOV

An array of beauties hailing from Thailand and the Philippines are considered to be among the leading Southeast Asian rivals to Nguyen Khanh Van, the Vietnamese representative at the Miss Universe 2020 pageant.