Old discarded clothes turned into expensive products
All old things, from clothes and guitars to motorbikes, can be recycled into useful and highly aesthetic items thanks to talented artisans.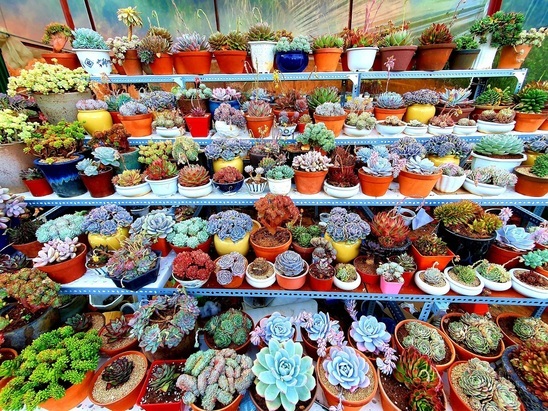 Sen da garden
Seeing people throwing old clothes away, Hoang Hue, a woman in Hanoi thought she would optimize the life cycle of products.
"The thoughts prompted me to create and generate fashionable products from old clothes. I started with handbags, wallets, backpacks and necklaces," Hue said.
To date, Hue has created more than 100 fashionable products from old materials. Half of the items have sold for VND250,000-750,000 each.
In HCM City, a young man can turn broken guitars into original products favored by clients.
He regrets that guitars are thrown away and came up with the idea of collecting them to make bookshelves and shelves for tree or music disc displays. The products are well designed and sell at VND1.2-2 million.
Old motorbikes turned into luxury clocks and toys
Nguyen Tuan Anh, born in 1986, the owner of a mechanical engineering workshop in HCM City, owns of a lot of special decorative items which he has created since 2018.
The products – clocks, drinking tables and geckos – are all made of old motorbike parts.
The products, diverse in size and design, have selling prices of between VND1 million and hundreds of million of dong.
In Vietnam, there are very few mechanical engineering workshops like his. He can sell 100 products of different types a month.
Sen da (Echeveria) garden with 200 species
As a businessman in the real estate sector, Le Ngoc Tram, 32, in Da Lat, has a special passion for sen da, or Echeveria.
"Sen da has noble and ethereal beauty. It also has feng shui meaning as it brings luck and prosperity to owners," he explained.
Tam designed his sen da garden, covering an area of 100 square meters. It has 200 of special and original sen da species, including species from Vietnam, South Korea and China, which have different designs and eye-catching colors.
Crocodile-shaped giant bread loaf

All old things, from clothes and guitars to motorbikes, can be recycled into useful and highly aesthetic items thanks to talented artisans.
The special loaves of bread in unique shapes created by Phan Thanh Phuoc, 37, in Binh Tan district, HCM City, have attracted children in the locality.
He has been making bread for 20 years, but started using animal shapes six years ago. After many years of working as a hired worker, he set up a bread workshop two years ago.
He creates bread in 10 different animal shapes, including dragon, turtle and crab However, the loaves of bread in the shapes of crocodile and horse are the best-sellers.
Phuoc said he has to spend more time to create them. The bread has a soft crumb, while the parts of the animals such as legs and mustache are crispy.
The special rice vermicelli dish in Phu Quoc
One of the famous local specialties that visitors are advised to try is 'bun quay'(stirred vermicelli).
Local people believe that the dish originated from Binh Dinh shrimp vermicelli. It has been modified with ingredients from Ngoc Island.
A bowl of bun quay, priced at VND35,000-75,000, has boiled cuttlefish, fried fish, fried shrimp, vermicelli and spices.
There are different explanations for the name of the dish but people believe that it is named 'quay' (stir) because it is eaten with a dipping sauce made from soup powder, monosodium glutamate, sugar, kumquat and ground chili. The ingredients are stirred vigorously until a viscid substance is created.
Sanh tree with special style
At the Central Region exhibition of ornamental creatures in 2021 taking place in Buon Ma Thuot City of Dak Lak province, a sanh tree (Ficus benjamina L) named "Tu hao Viet Nam" (the pride of Vietnam) caught special attention from bonsai players and others because of its unique beauty.
Analysts say that the tree style is very beautiful and rare. It has a root circumference of 10 meters, and is 3.7 meters high and 6 meters long.
The owner of the tree said many people want to buy it, but he refuses to sell it as he considers the tree his heart-to-heart friend.
A man spends hundreds of million of dong to feed wild fish
Many catfish flocked to Ong Chuong Canal one year ago and they have 'settled down' there since. Dinh Vu Tam, 51, a local farmer, feeds the fish and protects them.
Every time Tam knocks on the boatside, the fish come and emerge to eat the feed he gives them like pets.
Tam said he never harms the fish or catches them for sale.
To make a shelter for the fish and prevent people from catching them, Tam has anchored a boat at the wharf.
He estimates that the total weight of the fish is 15 tons. The smallest fish is one kilogram, while the biggest is 5 kilos. He spends VND800,000 a day to buy feed for the fish. 
Hanh Nguyen

A campaign seeking ideas for Hanoi's street decoration and lighting for this year has been launched by the municipal Department of Culture and Sports.

Corn cake is quite popular among the H'mong people in Tuyen Quang Province.