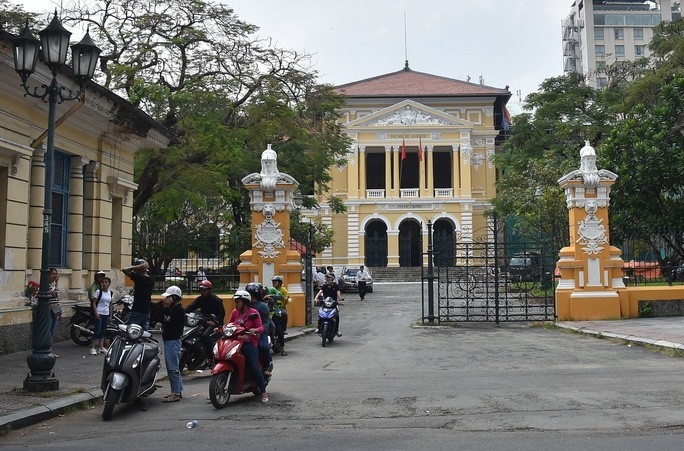 HCM City People's Court
The HCM City People's Court will be opened for tourists after renovation. Experts in architecture and history will be invited to write descriptions for the building and find a partner to carry out promotions to attract visitors. The renovation at HCM City People's Court started in 2016 with an investment of VND80bn (USD3.4m).
Bui Ta Hoang Vu, director of the Department of Tourism, said there was a demand to see historical buildings in HCM City which are being used as state offices.
"HCM City has many buildings with historical, cultural and architectural values so they can also be used as tourist attractions for a certain period of time," Vu said.
The plan needs co-operation from various departments since the working activities and hours may be affected. The research about visiting time and regulating streams of visitors must be done carefully. Several buildings have been introduced in the HCM City-100 Interesting Things programme and European tourists have shown interested in exploring local architecture.
Phan Xuan Anh, chairman of Du Ngoan Viet Tour Agency, said this was an interesting and effective idea. The problem was how to organize tours because once the buildings become attractions, they must be opened regularly for tourists and the entrance fees must be reasonable.
Many tour agencies have shown support for the project as HCM City is in need of more diverse services and products.
Nguoilaodong/Dtinews

HCM City authorities have a new solution to attract investors to participate in apartment renovation projects.