Dong Van plateau is known as one of the 77 geological parks in the world and the second in Southeast Asia after the Langkawi Geological Park in Malaysia.
With an immense area of limestone mountains and deserts of rugged rocks, the plateau is also called the land of rocks.
Yet, the locals have, for thousands of years, attached their whole lives to their native land and earn their living on small pieces of land on the rocky mountains.
Going to the northern mountain provinces, tourists may see rocks on both sides of the road. In the background of the grey colour of rocks is the green of crops on small plots scattered on the rocky ground. The plants seem to absorb all nutriments from the thin layer of land on pot-holes to bud and turn into verdant carpets, covering the rocky area
Every year in March when it is still cool, ethnic groups, mainly the Mong people prepare for a new crop. To make the seeds sprout and grow well, they must toil in the fields for several days. They use a special farming tool to dig deep in pot-holes on the mountain, then carry the soil from the foot of the mountain and put them in every pot-hole before sowing seeds.
Over the years, generations of ethnic groups held on to the dry and rocky land and wherever they go, the green spreads and gradually replaces the grey of rocks, showing a strong vitality in the poor area. Here, despite the harsh weather together with the shortage of fertilizers, the plants still grow well, blossom and give fruit, repaying the locals for their diligence and hard work.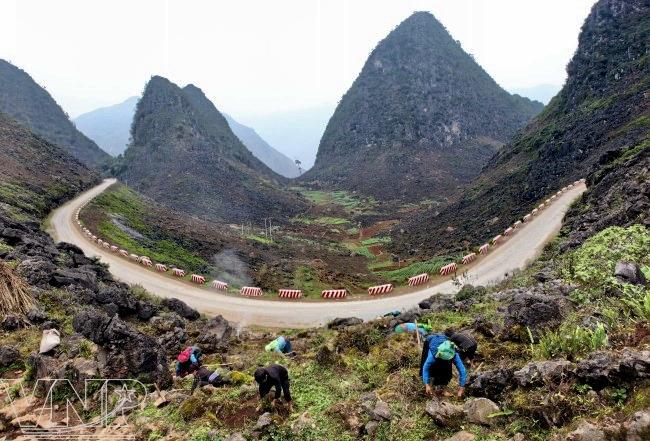 Every year in March, when it is still cool the Mong people go to the field to prepare for a new crop.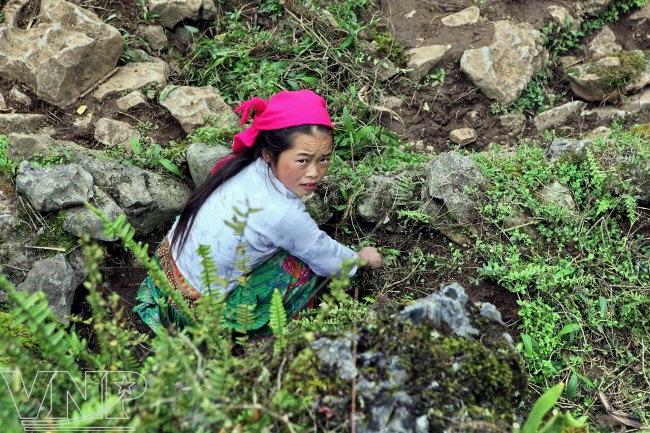 A little of soil in pot-holes is used to grow plants.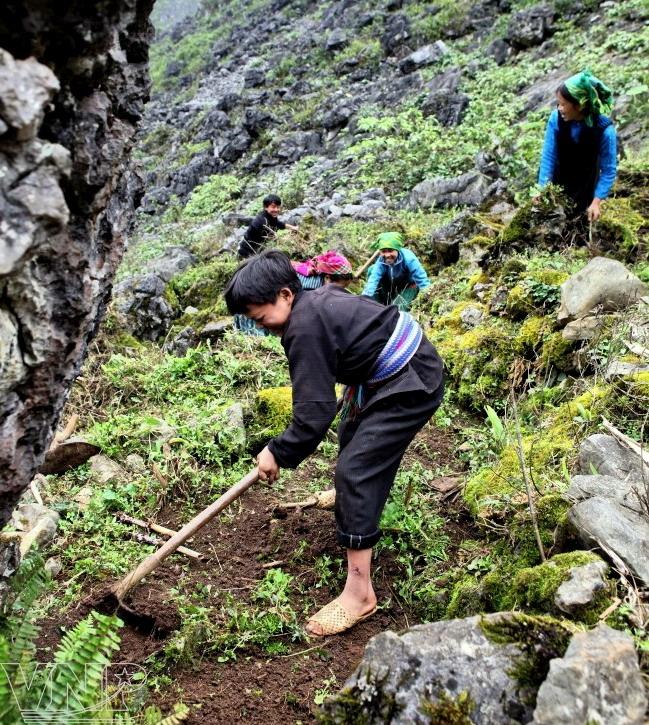 Farming on the rocky ground.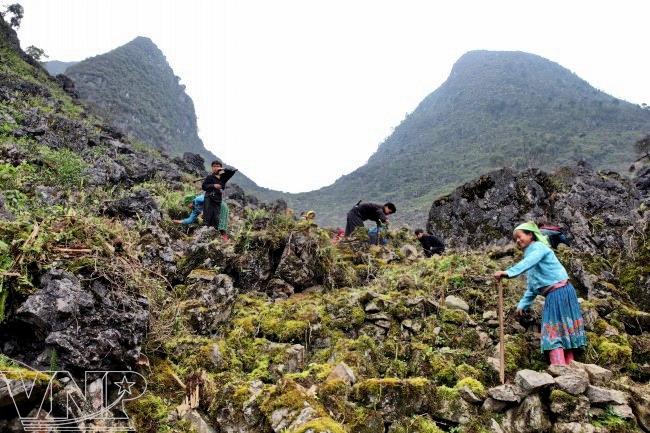 The locals earn their living on the rocky mountains.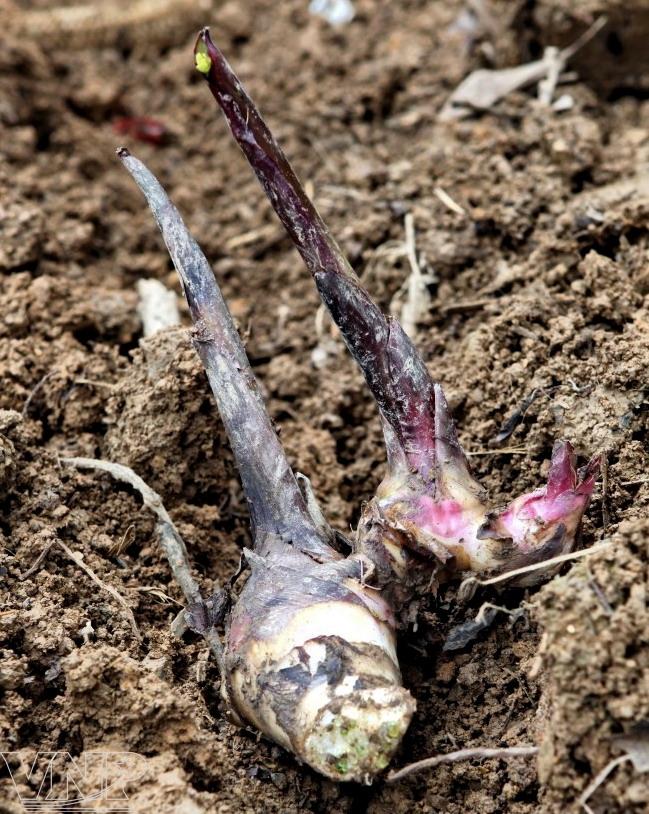 Edible canna is one of the major plants in the area.
Sleeping on her mother's back.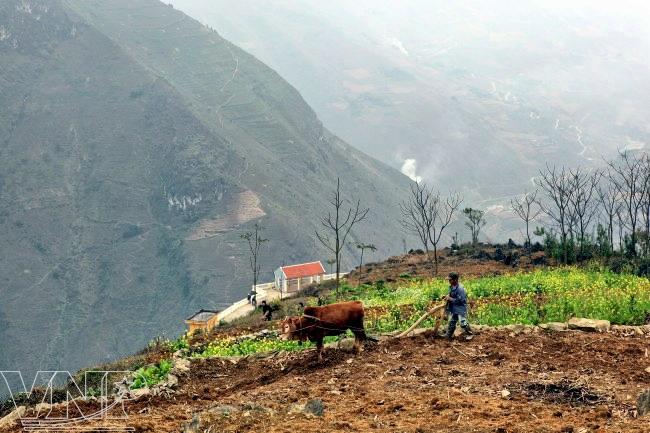 Fields on the mountain side.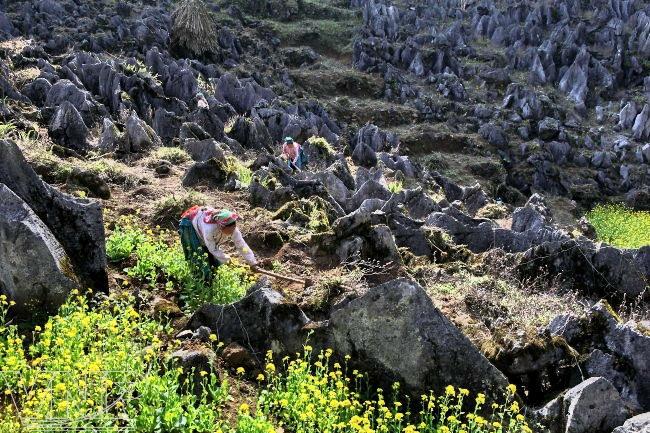 The yellow of colza flowers is seen on the rocky mountains.
Source: VNP