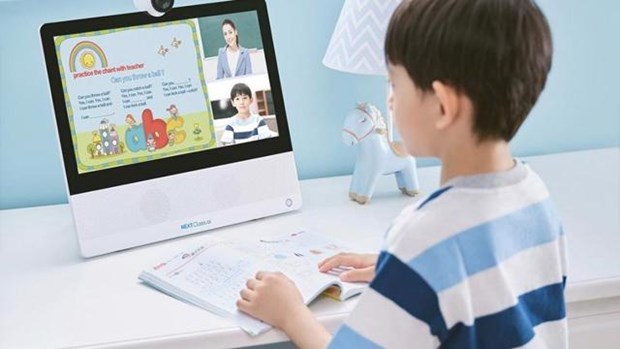 The new funding is expected to help Marathon pilot teaching subjects such as Maths, Physics and Chemistry for Grades 6-12 in the National Programme by the Ministry of Education and Training. The programme will extend the curriculum in the future.
According to Marathon, currently most of Vietnam's 18 million students still rely on private tutoring to concretise their knowledge as well as improve their scores at schools and college entrance exams.
In particular, from 50 percent to 70 percent of Grade 12 students take extra classes after school but the market is still very fragmented. Many tutoring centres are run by former public school teachers and concentrated in major cities.
For teachers, running a centre means they need to handle administrative tasks such as marketing, enrollment and communication with learners' parents. These tasks will affect the quality of training course designing.
As cities nationwide have imposed social distancing orders, traditional classes must quickly switch to online teaching platforms. When teachers join Marathon, the administrative work will be taken care of by this start-up. This Edtech online model also makes it possible for teachers to reach more students, even in other cities.
Teachers who move from tutoring centres to Marathon are believed to be able to increase their income from 2 to 3 times.
Source: VNA

The Vietnam Open Innovation Landscape Report 2021, the most comprehensive and up-to-date overview of the local startup and innovation ecosystem so far, is set to be released in December.