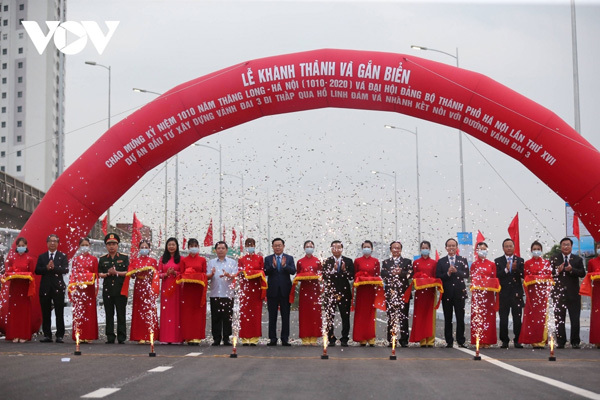 The system of bridges over Linh Dam Lake along the third ring road were officially inaugurated in October, with the project expected to relieve congestion around one of the city's traffic hotspots. This can be considered as one of the capital's most important transport infrastructure projects.
The two outermost bridges run for over 200 metres and are 13 metres wide, serving to connect Nghiem Xuan Yen Street and Hoang Liet Street. In addition, they feature 1.7-metre-wide pedestrian corridors, while the two inner branches are linked to the elevated ring road, an area which is reserved for cars only.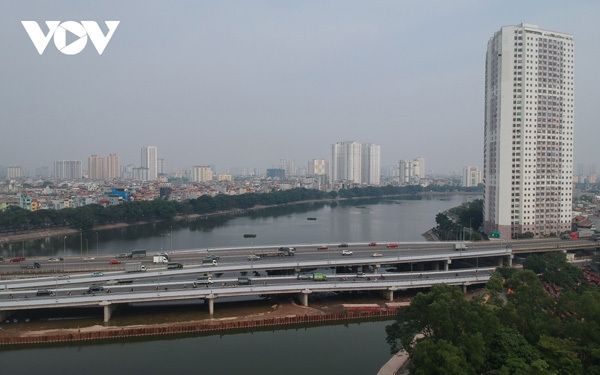 The project received over VND340 billion, equal to US$14.78 million, in investment.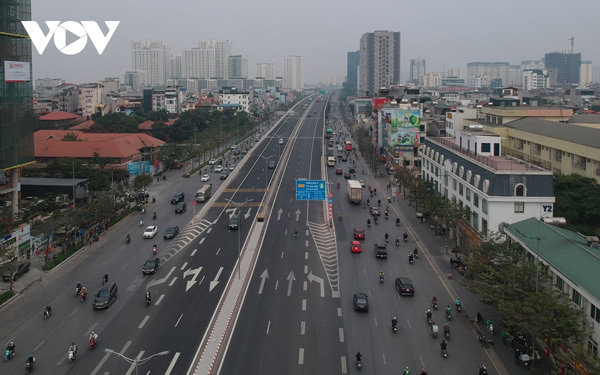 The Mai Dich - Nam Thang Long viaduct, which forms part of the section of Hanoi's Ring Road 3, welcomed traffic on October 10. The viaduct runs for a total length of 5.367 km and features four lanes which meet highway standards. Indeed, each lane is 3.75 metres wide and allows speeds of up to 100 km per hour.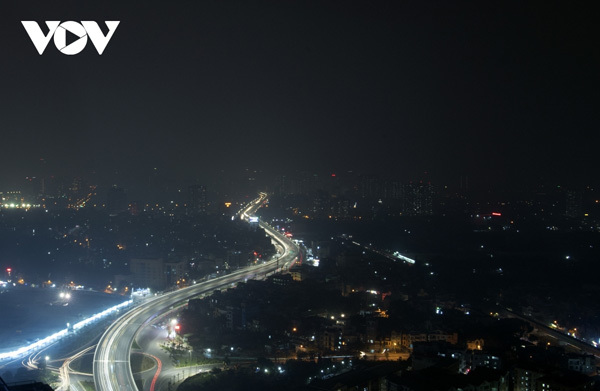 The project is totally capitalized at VND5.3 trillion, equivalent to US$228.9 million, with funding coming through ODA loans given by the Japan International Cooperation Agency (JICA) and local reciprocal capital.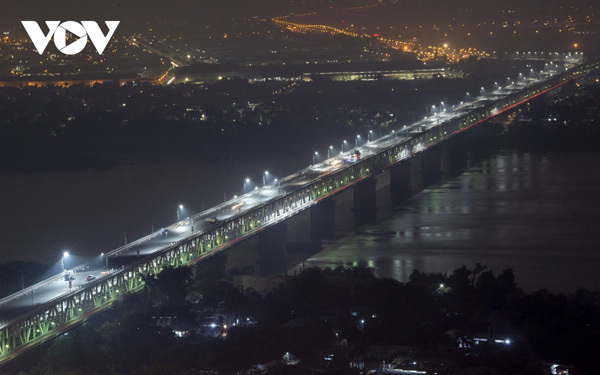 Repair work on Thang Long Bridge is sped up by the participation of Japanese experts. A total of 27,000 square metres of the surface of the bridge will be repaired and covered in a fresh layer of ultra-high-performance concrete, followed by another layer of polymer concrete. If weather permits, the project will be completed by the end of the year following total investment of VND270 billion or US$11.7 million.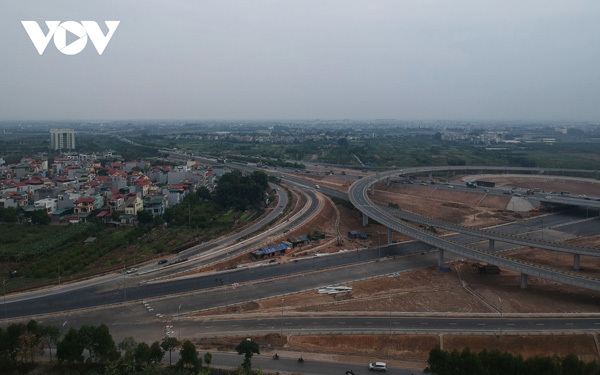 The interchange of Hanoi's Ring Road No.3 and the Hanoi-Hai Phong expressway is a junction which connects the capital with the northern port city of Hai Phong.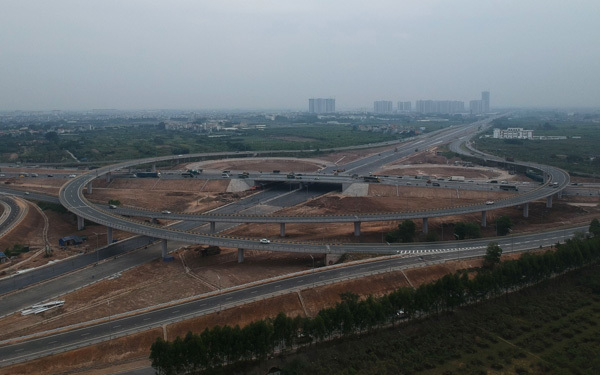 The project is set to offer favourable conditions which will serve to reduce traffic, shorten journeys, and synchronise the region's road network. In addition, it will maximise the investment efficiency of Ring Road No. 3, the Hanoi - Hai Phong expressway, and Co Linh Road in Long Bien District of Hanoi, whilst also helping reduce traffic congestion, as well as promoting greater socio-economic development for both northern cities.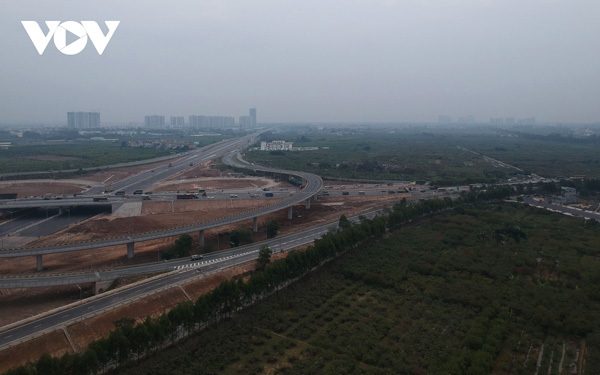 Construction first began on the VND402-billion project, equivalent to US$17 million, in 2019 and is expected to become operational by 2021.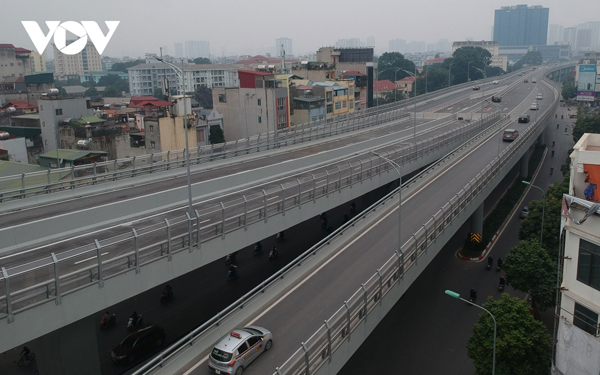 The elevated car-only section of Ring Road No. 2 between the Nga Tu So intersection to the Vinh Tuy Bridge opened to traffic on November 9. This has contributed to easing traffic congestion on roads with heavy traffic in downtown areas such as Vinh Tuy - Mai Dong, Nga Tu Vong - Truong Chinh - Nga Tu So.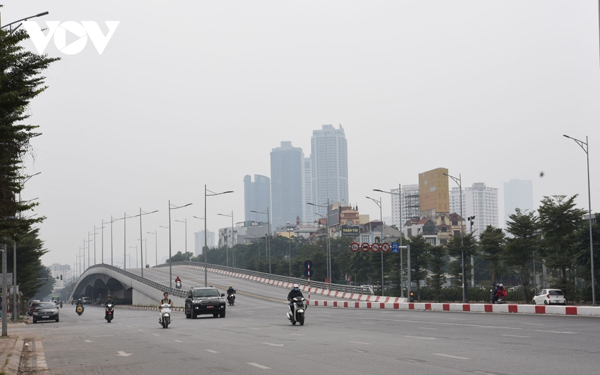 The Hoang Quoc Viet-Nguyen Van Huyen flyover, which opened to traffic on August 28, aims to ease congestion at the intersection along Hoang Quoc Viet Street, thereby serving local socio-economic development. Costing around VND560 billion (US$24.34 million), with funding being sourced from the capital's budget, the project took over 10 months to complete. The 278-metre flyover features four lanes for motorised vehicles, while at ground-level there are six mixed vehicle lanes.
VOV

Those who have travelled far and long and then returned to Hanoi have been amazed by the rapid changes in the capital's appearance over recent years. 

The Mai Dich - South Thang Long Section of Hanoi's Ring Road No 3, using ODA loan from the Japan International Cooperation Agency (JICA), was officially opened to traffic on October 11 after two years and four months of construction.