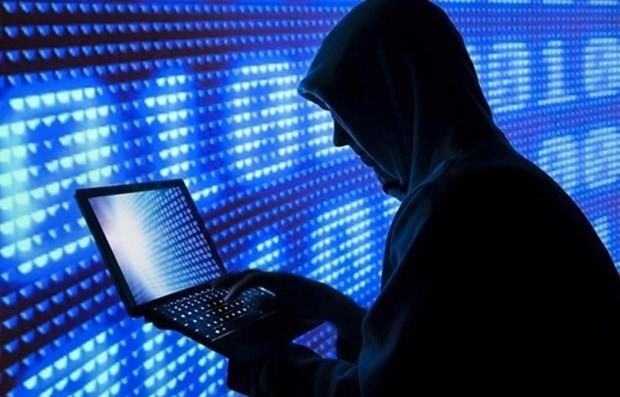 More than 10,000 cyber-security vulnerabilities have been discovered in governmental agencies since 2013. (Photo: nbcnews.com)
Of the total, 100 malwares contained the domain name '.gov', and more than 2,100 email accounts from governmental agencies were attacked.
A report of Kaspersky Lab showed that with more than 100 million online attacks and over 400 million offline incidents, Vietnam suffered the most online and offline attacks in Southeast Asia as of the end of 2018.
Meanwhile, the Spamhaus Project said Vietnam ranked third in the world's top worst botnet countries, with more than 905,000 detected spam-bots.
Computer viruses have caused losses of nearly 15 trillion VND (640 million USD) for Vietnamese users.
Statistics from the Bkav Corporation revealed that more than 60 percent of agencies and businesses in Vietnam have been infected by cryptocurrency-mining malicious code.
Experts said cyber attacks have been sparked by poor network security policies and the use of insecure equipment and IT services. Besides, cyber attacks are becoming increasingly dangerous and more difficult to detect as hackers are likely to use advanced threats to paralyse IT infrastructure.
Director of the IT & Network Security Centre Tran Duc Su voiced his concern that AI-based malware attacks will be a new trend, with a focus on e-commerce sites as well as banking and finance sector to steal users' individual information, and equipment serving smart urban area building.
In addition, distribution of malicious information will increase./. VNA

Vietnam has so far this year recorded more than 7,000 cyber attacks, the Vietnam Computer Emergency Response Team (VNCERT) reported.  

Vietnam ranked 50th out of 175 countries on the Global Cybersecurity Index (CGI) in 2018, up 50 places from the previous year, according to a report by the International Telecommunications Union (ITU).