Over 700 IP addresses end up in botnets each month: report
More than 3,300 domestic websites were attacked and their interfaces changed in 2021, according to the Ministry of Information and Communications (MIC).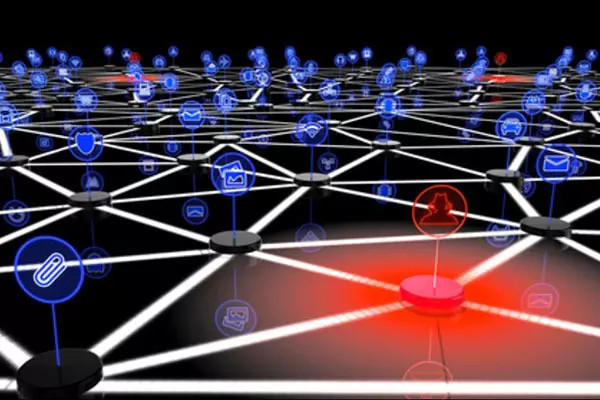 The information was released by Nguyen Thanh Phuc, head of the Authority of Information Security (AIS), at a seminar on password-less authentication held some days ago, when addressing information security risks in cyberspace.
Phuc said digital transformation is having far-reaching impact on all socio-economic activities in Vietnam.
"Since activities are being moved to the digital environment very quickly, we are facing many new risks in cyberspace," Phuc said. "Cyberattacks have become one of the biggest challenges determining the success of the digital transformation in Vietnam."
According to AIS, cyberattacks now occur on a large scale and causes significant damage. The attacks recently targeted important business fields, such as energy, electricity network, banks, healthcare, environment and information and communications.
He mentioned the two best known cyberattacks globally that caused severe damage – Petya malware which caused damages worth $10 billion to European countries, the US and India; and Solawinds which affected 18,000 people, nine government agencies and more than 100 companies in the US and other countries.
In Vietnam, hackers attacked and changed the interfaces of more than 3,300 websites in 2021, and 700,000 IP addresses were in botnets each month.
According to Kaspersky, in Q1, Vietnam was one of the a targeted countries (2.07 percent) of an attack campaign using Emotel malware to steal important data.
Together with an increase in the number of attacks into important information systems, phishing campaigns, theft and disclosure of users' data is becoming more complex in the world and in Vietnam.
AIS reported that in 2021, about 2 million phishing websites were discovered globally. In Vietnam, there were over 800 websites forging banks' websites sending emails and messages via phones, Zalo, Viber and ads on social networks in order to steal users' log-in information.
According to Group-IB, from May 2019 to June 2022, cybercriminals organized many phishing campaigns, targeting clients of 26 commercial banks in Vietnam with the aim to steal money and personal information.
In the first half of 2022, AIS handled 506 websites impersonating websites of financial institutions and banks, which prevented 1.5 million internet users from accessing the websites.
The information leakage is becoming more serious in the world and Vietnam. In April 2021, more than 500 million Facebook accounts suffered from data leakage. In September 2021, 500,000 accounts and users' passwords for 200,000 Fortinet VPN devices were exposed.
NordPass in late 2021 reported that millions of Vietnamese users' passwords were exposed. The most popular password was "123456", which showed users' low awareness of how to use a safe password.
Van Anh