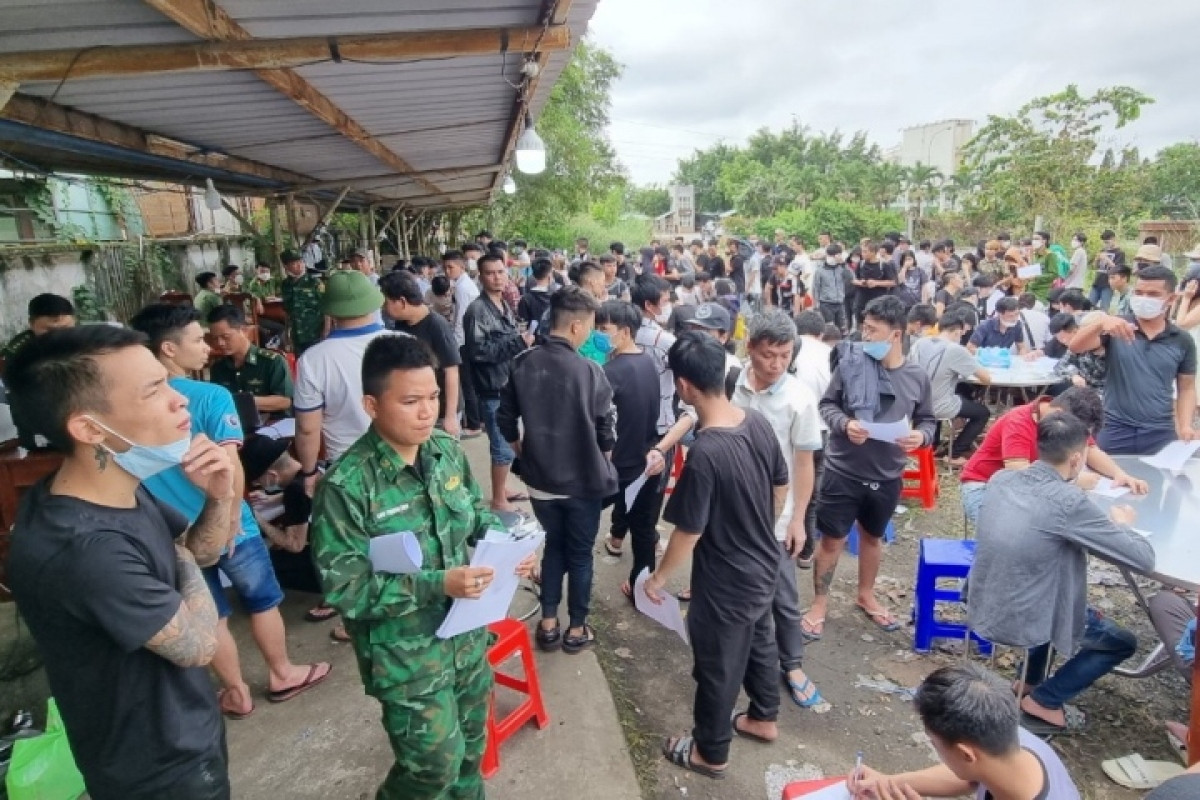 The past two days has seen hundreds of Vietnamese laborers, all of whom had been working in Cambodian casinos without permits, gather at the border gate and attempt to come back home. However, they were kept in the neighbouring country by Cambodian authorities who are waiting to verify their identity.
An official in Tay Ninh province said that the locality has co-ordinated with Cambodia in a bid to ensure security and order, as well as providing the returnees with all necessary support and taking legal steps to permit their entry into Vietnam.
The majority of the people gathered at the border possess no identity papers and were tricked into unlawfully entering Cambodia to work for casinos and illegal gambling entities there.
Source: VOV