Park Hang-seo receives Order of Diplomatic Service Merit
Head coach of the Vietnamese national team Park Hang-seo has been awarded the Order of Diplomatic Service Merit, Heungin Medal, by the Republic of Korea's President Yoon Suk-yeol for his contribution to promoting friendly ties with Vietnam.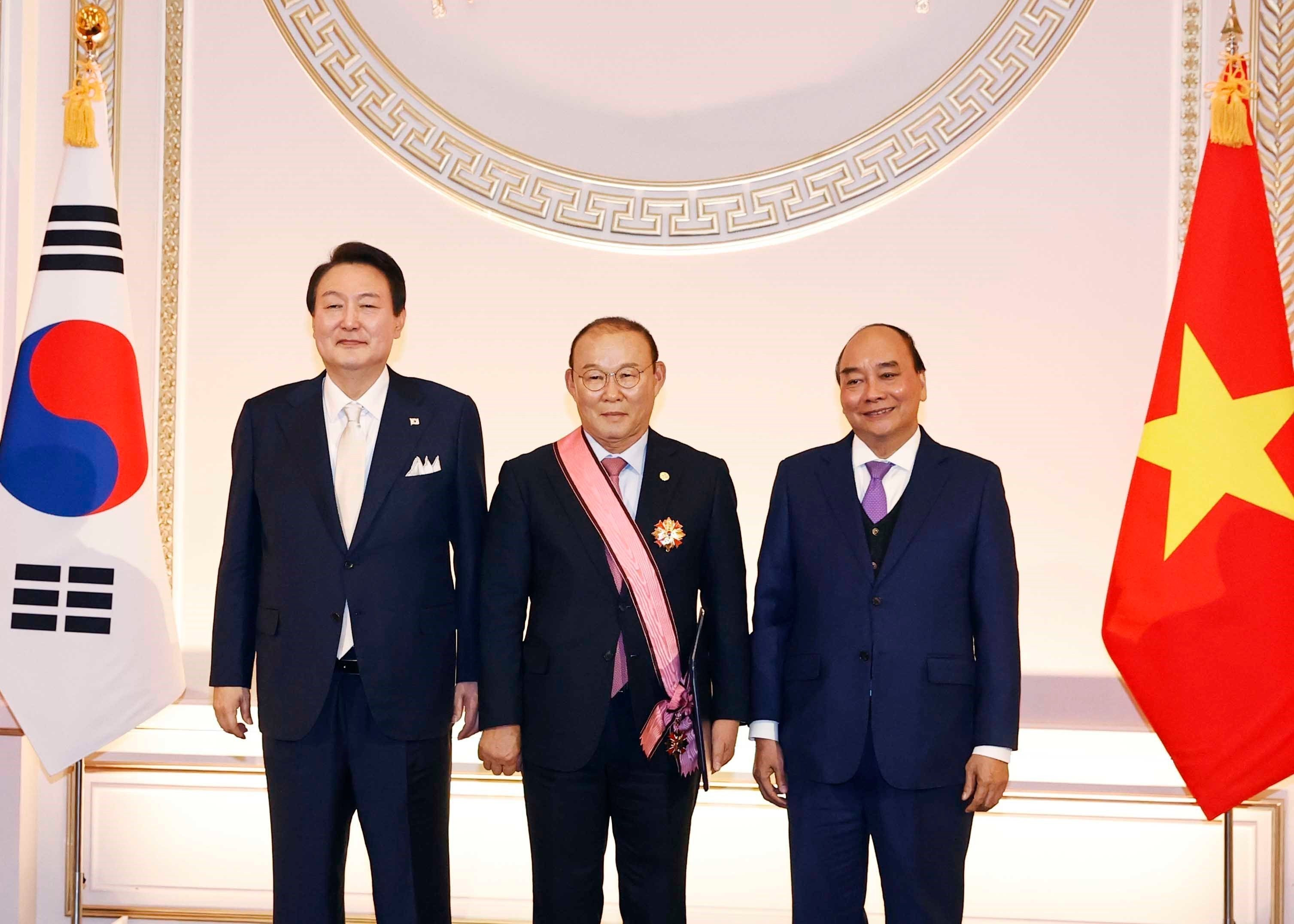 The award ceremony was held on December 5 during a state dinner hosted by the RoK President for his Vietnamese counterpart Nguyen Xuan Phuc who was in Seoul for an official visit to the RoK.
Since coaching the Vietnamese national team in 2017, Park has shown a high sense of responsibility, professionalism, and devotion to his tasks. The Korean manager has significantly contributed to the national team's rise regionally and globally over recent years.
Under his leadership Vietnam has achieved notable successes, including making the final of the 2018 AFC U23 Championship, winning the 2018 AFF Cup, qualifying for the quarterfinals of the 2019 Asian Cup, and winning two SEA Games gold medals in 2019 and 2022. Vietnam have also advanced to the World Cup's final qualification round for the first time in history.
Park has also helped Vietnam to retain their top position in Southeast Asia and keep their position among the world's top 100 for the longest time by a Southeast Asian team.
As scheduled, coach Park will return to Hanoi and lead the team to upcoming AFF Cup 2022 which is scheduled to take place from December 21 to January 16, 2023.
This will be Park's last tournament before he says farewell to Vietnamese football on January 31, 2023.
Source: VOV