Petrol price adjustment cannot be applied to electricity
Minister of Industry and Trade Do Thang Hai said an electricity price adjustment is being considered, but noted that it is impossible to adjust the electricity price in a short cycle as is now being done to gasoline prices.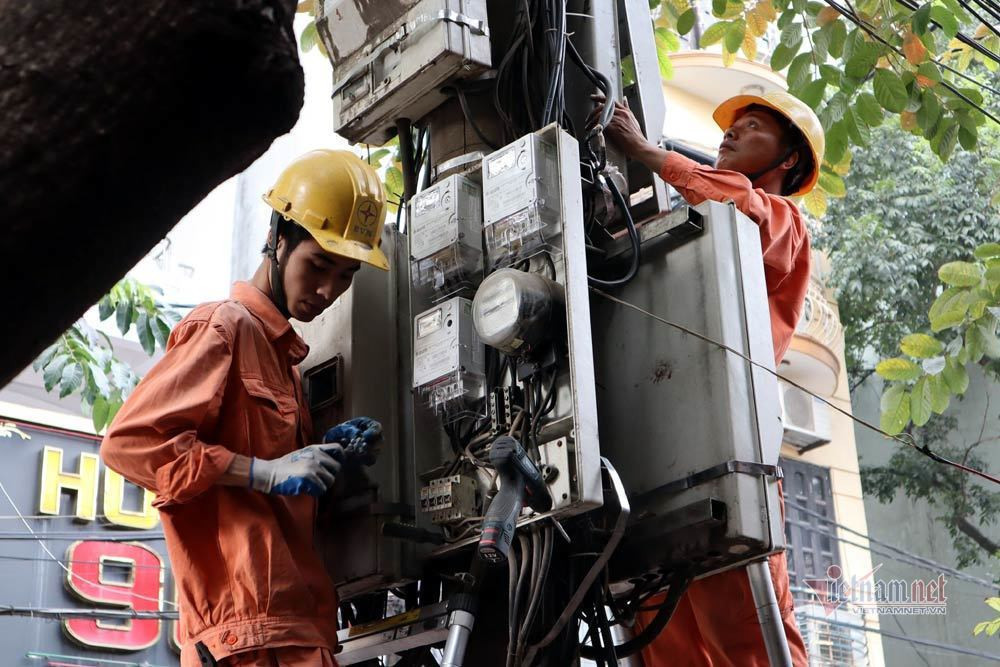 Earlier, the Electricity of Vietnam (EVN) proposed applying the same gasoline price adjustment scheme for electricity prices.
EVN general director Tran Dinh Nhan said input costs for electricity production were very high in 2022. Gas and oil prices surged dozens of percent, and coal prices by 600 percent over early 2021, while the retail electricity price has been unchanged since 2019.
EVN now faces financial problems. Nhan said that if the problems cannot be solved, EVN won't have cash to maintain operation and pay to electricity sellers. If so, its credit rating will be lowered, which makes it more difficult for EVN to access bank loans.
"This will have a big impact on energy security for the country," he said.
EVN stressed that it is necessary to apply a market mechanism in electricity pricing, i.e. when input costs increase, electricity prices will be raised, and vice versa. The electricity price adjustment should be implemented like the mechanism now being applied to gasoline pricing.
However, the suggestion has not been applauded by the Ministry of Industry and Trade (MOIT). Hai, at the regular government press conference on January 3, said that price adjustments in a short cycle are not feasible.
The gasoline price is adjusted once every 10 days. Some enterprises and experts have proposed shortening the petrol price adjustment cycle.
MOIT is working on an amendment of Decrees 85 and 93, collecting opinions from the public and relevant agencies on the plan to make gasoline price adjustments in periods of less than 10 days.
Hai said the government's Decision 24 stipulates electricity price management within years, under which EVN needs to update figures about input costs and re-calculate average retail prices regularly.
If the input cost increases by 3 percent or more, the electricity price will be raised, and vice versa.
"The electricity pricing is different from gasoline pricing, as the input cost depends on seasons (dry and rainy seasons). In the rainy season, the production cost is lower than in the dry season, when EVN has to use more electricity from thermal power plants."
In general, electricity prices are adjusted every six months. The latest adjustment was made in March 2019, which means that the price has not been adjusted over the last four years.
Hai stressed that electricity price adjustments need to be reported to the government before implementation.
Duy Anh