Phong Nha-Ke Bang among Asia's most thrilling zip line experiences
Phong Nha – Ke Bang National Park in the central province of Quang Binh has been listed among the top eight most thrilling zip line experiences in Asia, as compiled by Hong Kong-based South China Morning Post newspaper (SCMP).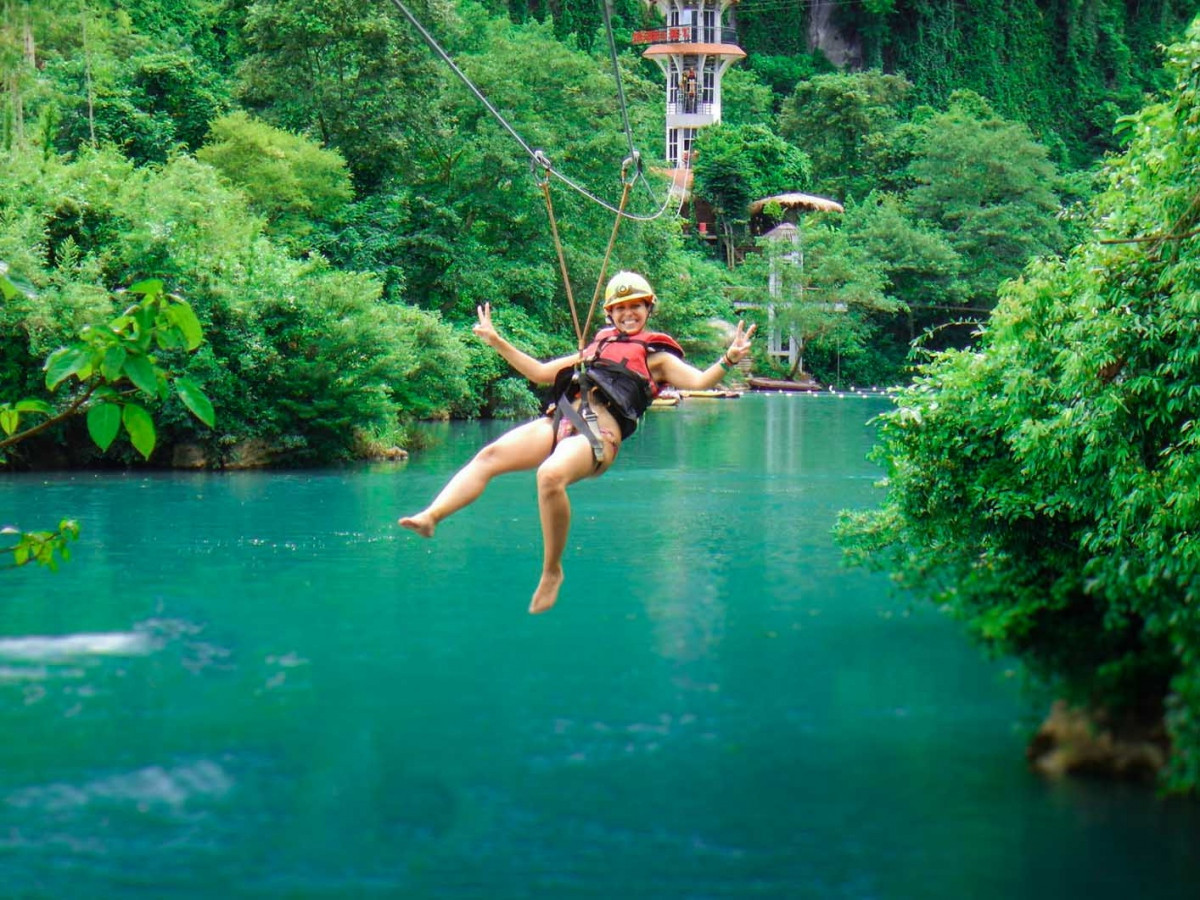 According to the media outlet, with a combination of being a natural wonder and featuring an epic zip line, Phong Nha-Ke Bang National Park is renowned for its unique geological formations, diverse array of wildlife, and Son Doong, the largest cave in the world.
"But for adrenaline junkies, Hang Toi, aka Dark Cave, is the hole to head for. At 400 metres, Vietnam's longest zip line transports visitors above the turquoise Chay River to the entrance of the cave," says SCMP.
Most notably, the interior of the cavern is unlit and the rocky walls are dark grey and black, giving the site its name.
SCMP also revealed that it is just a short swim to get inside, followed by a guided walk, with a helmet and headlamp provided, a mud bath, and a kayak ride back to the starting point.
Rounding off the list of the top eight locations is ZipCity in Macau, Southern Cardamom National Park of Cambodia, Zip-Flyer of Nepal, Awaji Island of Japan, Chocolate Hills Adventure Park of the Philippines, Gibbon Experience Treetop zip line of Laos, and Mega Adventure theme park of Singapore.