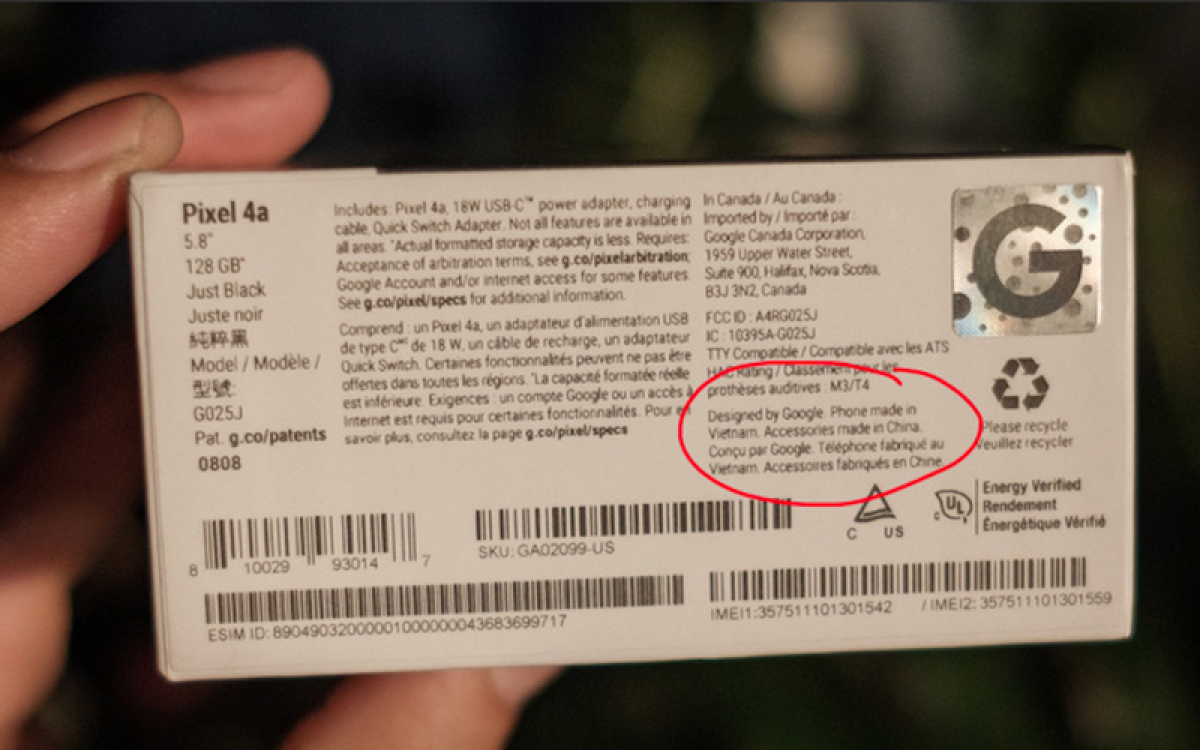 A picture of a package for Google's smartphone Pixel 4a leaked on a Vietnam's tech forum indicated the product was "made in Vietnam".
This is Google's latest smartphone model, which was first introduced to the market in early August after multiple delays due to the COVID-19 pandemic.
Meanwhile, the photo also showed Pixel 4's accessories was made in China. Last year, Nikkei Asian Review reported Google has shifted production of its Pixel smartphone from China to Vietnam amid growing Chinese labor costs and the spiraling tariffs resulting from the US – China trade war.
In late February 2020, Nikkei revealed Google started producing Pixel 4a with its partners in northern Vietnam as soon as April. The IT tech giant also plans to manufacture its next-generation flagship smartphone -- the Pixel 5, as it is expected to be called -- in the second half of 2020 in the country.
According to Nikkei, Google asked one of its partners to adapt an old Nokia factory in the northern Vietnamese province of Bac Ninh to the production of Pixel phones.
Another factory in the northern Vietnamese province of Vinh Phuc also has been approved by the American company to make smartphone. Working with multiple partners, Google also moved its data center server production to Taiwan last year and started to manufacture other smaller smart home products such as its Nest Wifi internet router in Vietnam at the end of last year.
The Vietnam production lines will be a key part of Google's drive for growth in the smartphone market, Google aims to ship some 8 million to 10 million smartphones this year, double from a year ago.
Google is the world's No.2 smart speaker maker after Amazon and its Pixel phone, though ranked No.6 in the US market last year, grew more than 50% in shipments globally. Hanoitimes

Samsung has rejected information that it plans to shift part of its smartphone production in Viet Nam to India.