Tay Con Linh is a mountain range in the west of Ha Giang, spread over the districts of Hoang Su Phi and Vi Xuyen, the "domain" of Shan Tuyet Tay Con Linh tea, one of the most valuable local tea types and a treasure trove of healing properties.
Arriving to Ha Giang at the end of March, visitors from Ho Chi Minh City chose Maison Teahouse Homestay as a transit stop to move to other famous destinations such as Meo Vac or Dong Van. Pham Thi Minh Hai, director of Thanh Son Co., Ltd., the owner of the Maison brand, introduced Shan Tuyet Tay Con Linh, the hundred-year-old tea tree.
When the visitors returned to Ha Giang, Hai shared with VIR that local travel enterprises wish the province could become an attractive destination for domestic and foreign visitors, building on its unique tea products, delicious food, beautiful accommodation, dedicated service, and especially affordable prices.
To realise the dream, Thanh Son Co., Ltd. is gradually investing in facilities to build "Ha Giang tea culture space" that will include a closed tourism chain including picking tea, visiting production facilities, enjoying the taste of tea, and finally buying tea as a souvenir.
The following are images of visitors enjoying Shan Tuyet Tay Con Linh tea.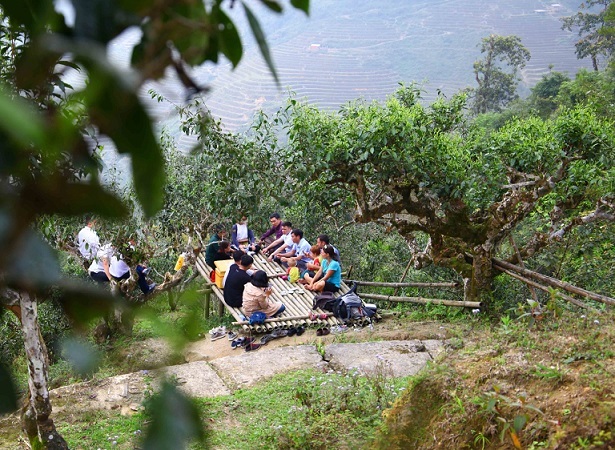 Located 2,000 metres above sea level in Tay Con Linh mountain, Shan Tuyet Tay Con Linh is a marvel to behold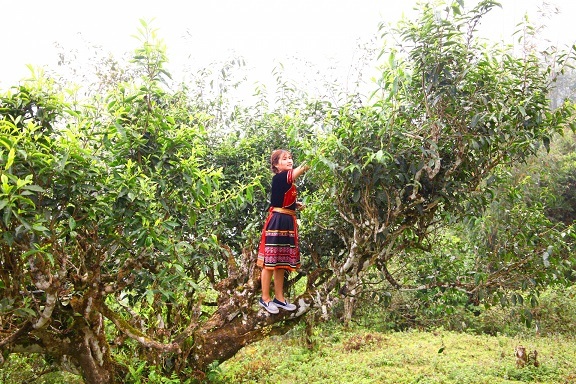 Nguyen Thi Thuy, an ethnic Tay girl picking tea for guests to enjoy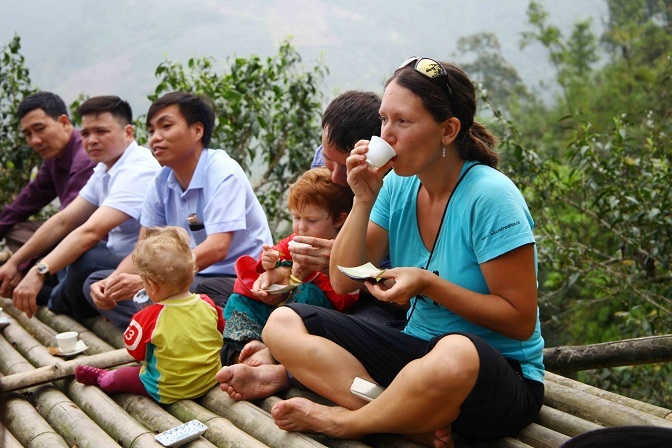 Sitting under the ancient tea trees of Tay Con Linh mountain and drinking tea while listening to Nguyen Vu Ha, the tour leader telling stories about tea makes for an unforgettable memory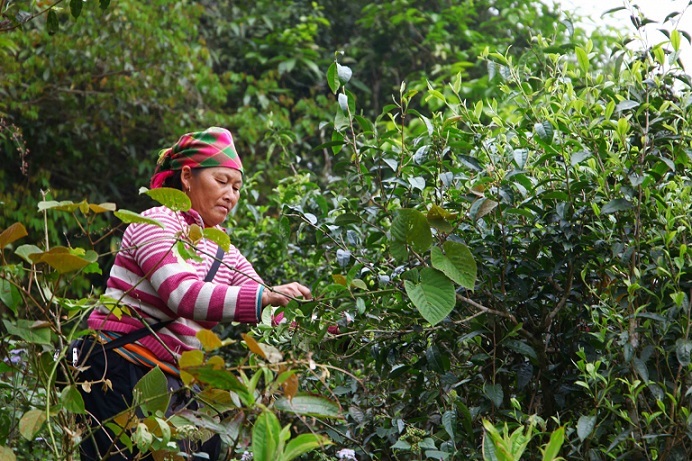 Every early morning, the Dao and Mong women climb up the tall trees to pick the best tea buds. The task is traditionally reserved for women due to the popular belief that their soft hands will make the harvesting painless for the tree and allow them to quickly grow new branches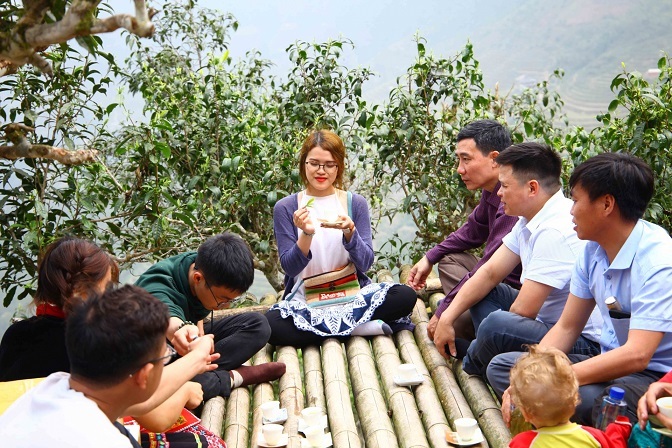 Tourism enterprises in Ha Giang see great potential in developing tourist services in the province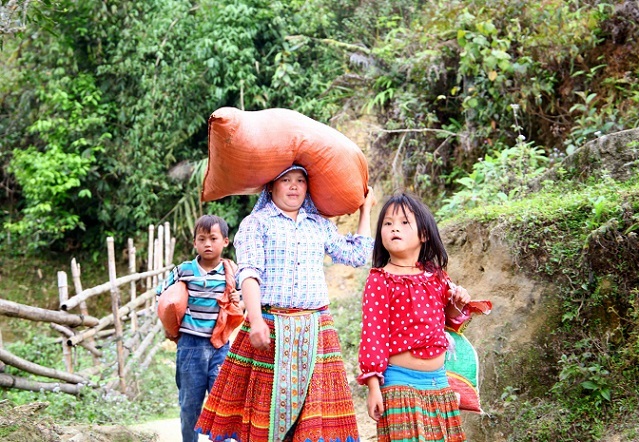 After picking tea leaves, visitors can join the sorting of tea buds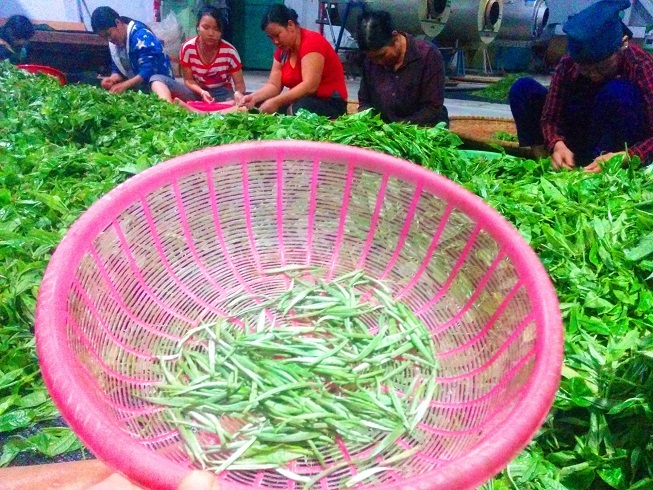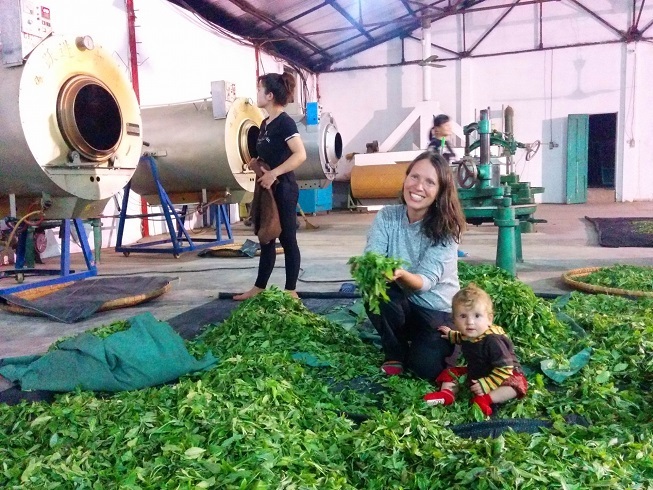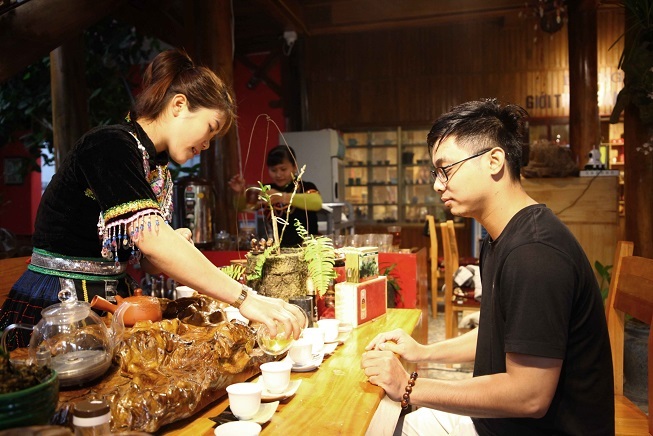 Finally, it is time to enjoy the tea
Le Toan/VIR