In addition to frolicking in the sea and enjoying the area's coral reefs through scuba diving, Quy Nhon is home to a variety of tourist attractions which are ideal for visitors on their summer vacation.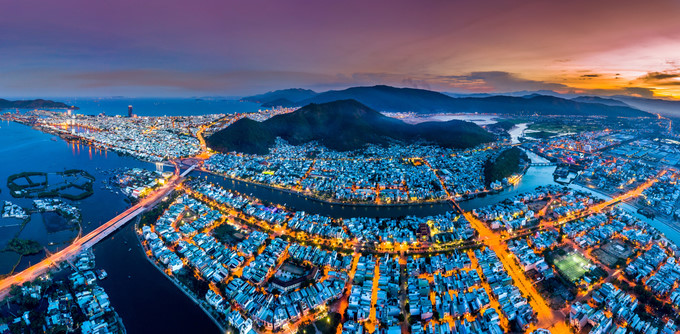 Quy Nhon is popular with tourists although it is not as crowded when compared to Nha Trang and Hoi An. In 2017, the UK's Guardian newspaper named Quy Nhon among the world's top 10 winter destinations.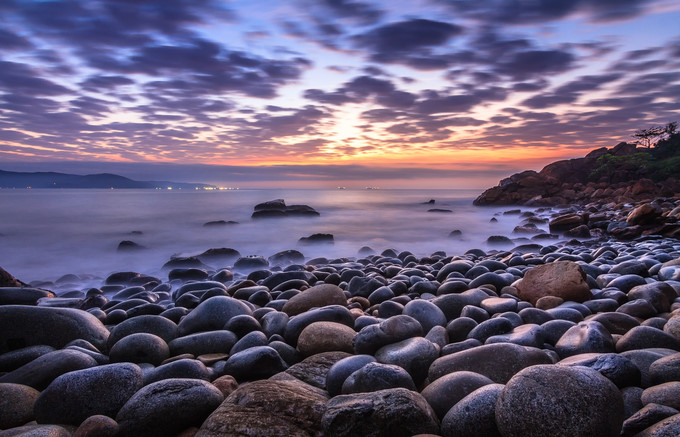 The area is home to several beautiful beaches with a coastline that stretches for nearly 5km. Hoang Hau beach is a particularly popular destination which entices a lot of photographers due to its majestic scenery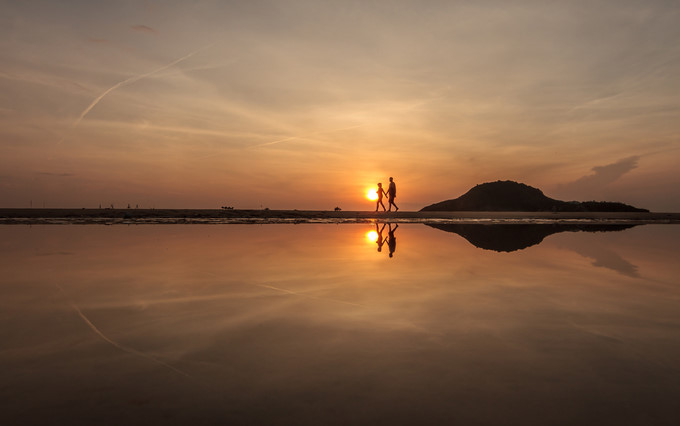 Bai Xep beach is also popular with visitors wishing to relax on its pristine sands. A natural rock reef can be seen amid the white sands when the tides recedes. In addition, tourists can also enjoy fresh seafood and discover local life when visiting the fishing village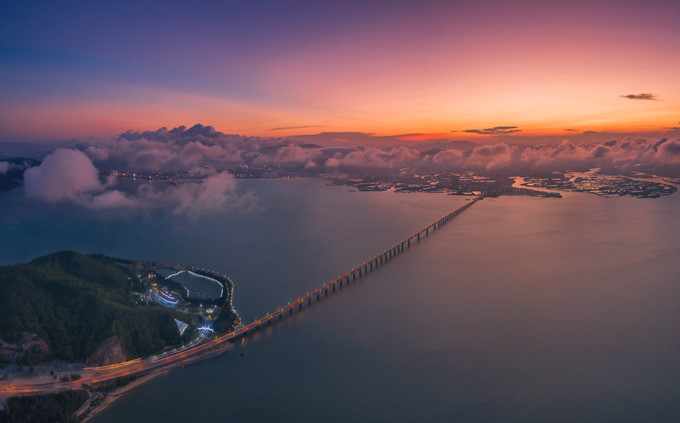 Thi Nai bridge connecting Quy Nhon to Phuong Mai peninsula is considered one of Vietnam's longest sea-crossing bridges. Tourists can travel to popular destinations throughout Quy Nhon such as the Eo Gio strait, the beaches of Ky Co and Trung Luong, as well as Phuong Mai sand hills. The site also hosts the VnExpress Marathon which is due to be held for the first time in the city on June 9.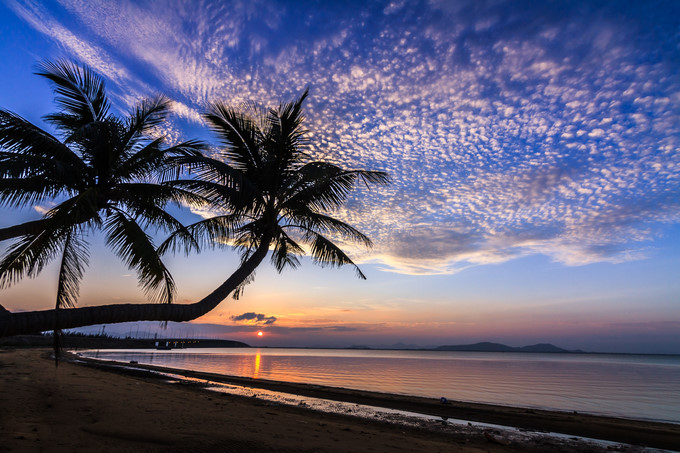 Covering on area of over 5,000 hectares, Thi Nai lagoon provides tourists with a fascinating experience of rowing boats in order to savour the scenic views of the lagoon and discovering a typical life of a fisherman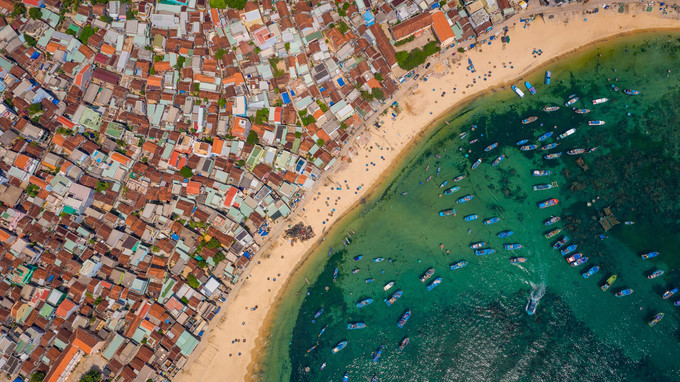 Visitors can bathe in the sea, scuba dive to enjoy the coral reefs, and sample local fresh seafood when travelling to Nhon Hai beach.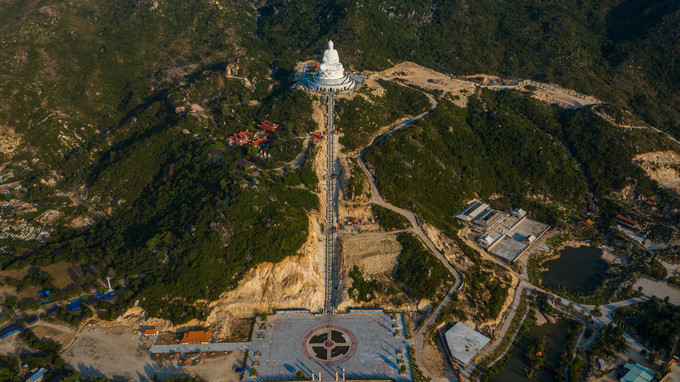 Linh Phong pagoda in Phu Cat district, located about 20km away from Quy Nhon city, attracts many pilgrims. It is home to a statue of Buddha that stands at 69 metres tall and is considered one of the largest in Southeast Asia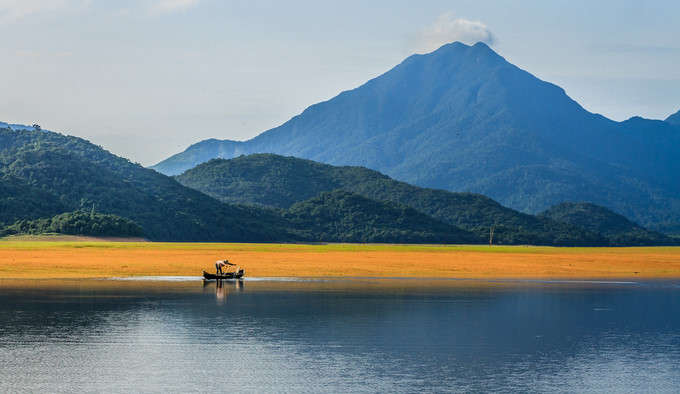 Ho Nui lake in An Nhon commune, Tuy Phuoc district, is another popular destination in in Quy Nhon for nature lovers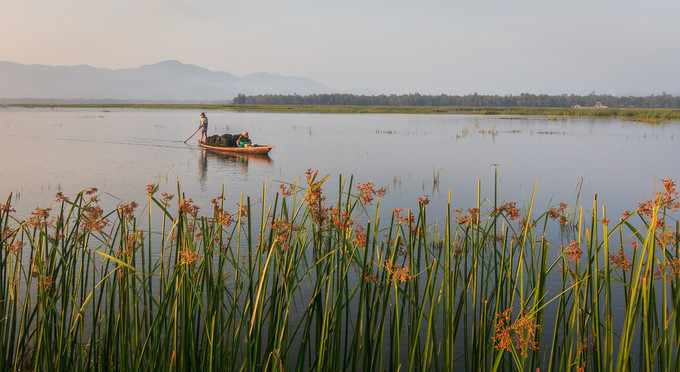 Tra O is a natural lagoon located in Phu My district, about 70km away from Quy Nhon city. It is an ideal place for guests who enjoy the sight of picturesque landscape and charming villages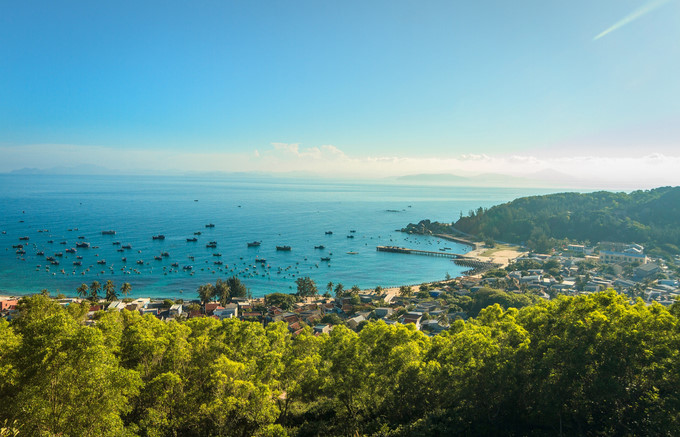 Cu Lao Xanh island can be found in Xuan Dai bay of Nhon Chau commune. Visitors can tour the Hai Dang lighthouse and Suoi Tien well on the island
VOV/VNE