Quang Binh is a convergence of multiple cultural flows, which used to be fierce battlefield in the past two resistance wars, featuring a range of historical and cultural relics of different eras which have been preserved until today.
About 300km north of Da Nang, Quang Binh is blessed with more than 300 caves and a 116 km long coastline, with smooth white sandy beaches along the blue coast.
The journey to Quang Binh is a sunny and windy tour to a place which is home to many famous landscapes, such as Thien Duong (Paradise) Cave, Phong Nha Cave and Nhat Le Beach.
This land has become a potential tourism spot under Vietnam's "Central Heritage Route".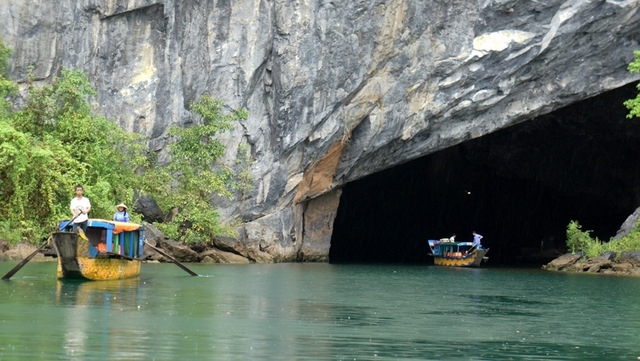 Phong Nha - Ke Bang is a complex of more than 300 caves, with the harmony of a primeval forest and Son River, recognised by UNESCO as a world natural heritage in 2003.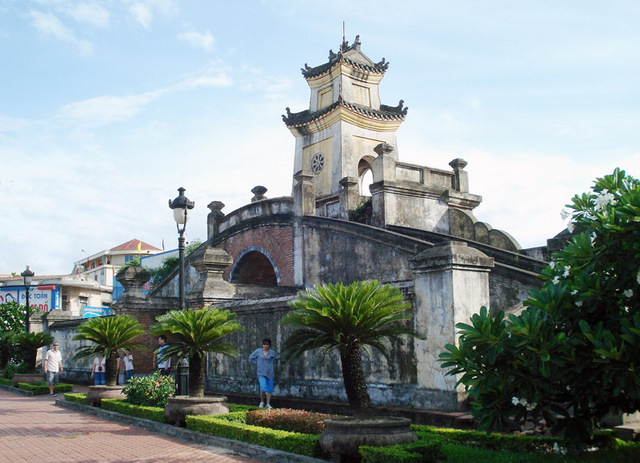 The gate of Dong Hoi citadel in Dong Hoi city, the capital of Quang Binh province.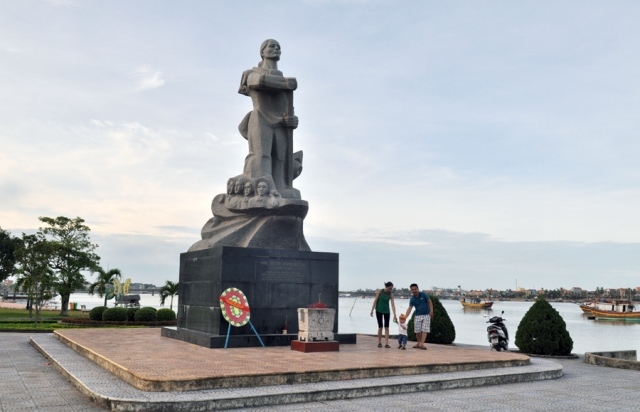 A statue of Vietnamese Heroic Mother Suot beside the Nhat Le River. Mother Suot drove a boat carrying soldiers, wounded soldiers and ammunition across Nhat Le River from 1964-1967, contributing to national liberation.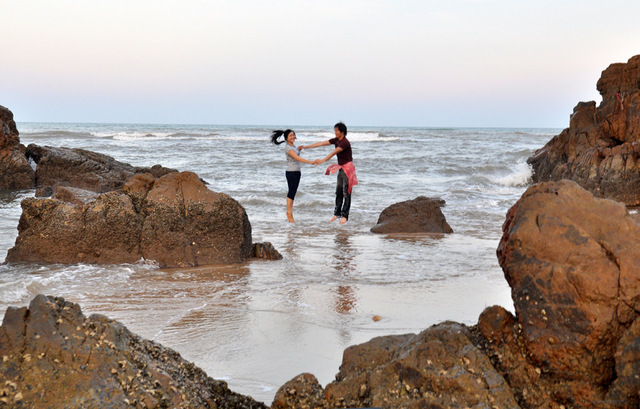 Bai Da Nhay (Dancing stone) beach at the foot of Ly Hoa Pass is a pristine beautiful beach with various shapes of stones.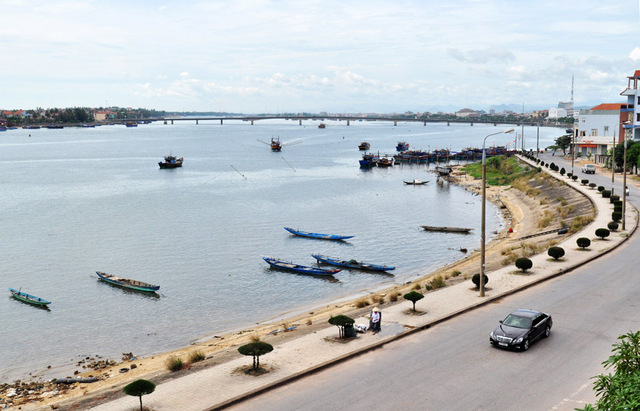 A corner of Nhat Le River.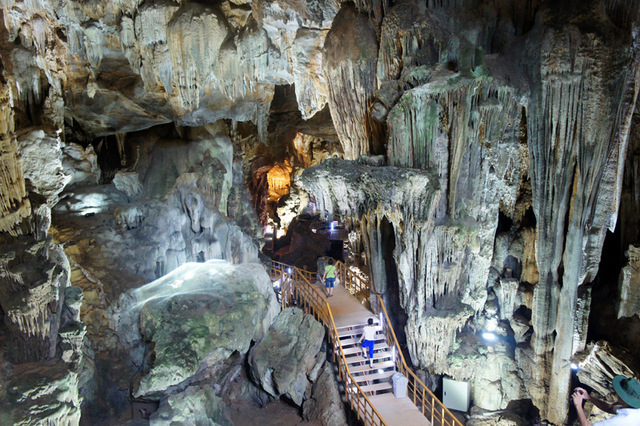 Thien Duong Cave (Bo Trach District) is located in the core limestone zone of the World Heritage Site of Phong Nha - Ke Bang National Park, which is evaluated by cave experts as one of the most beautiful caves in the world.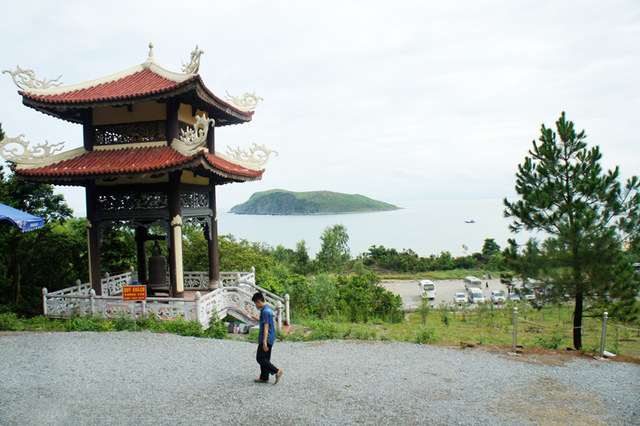 Vung Chua - Yen Island (Quang Trach district) is the resting place of legendary General Vo Nguyen Giap, which has become a regular destination for millions of Vietnamese people.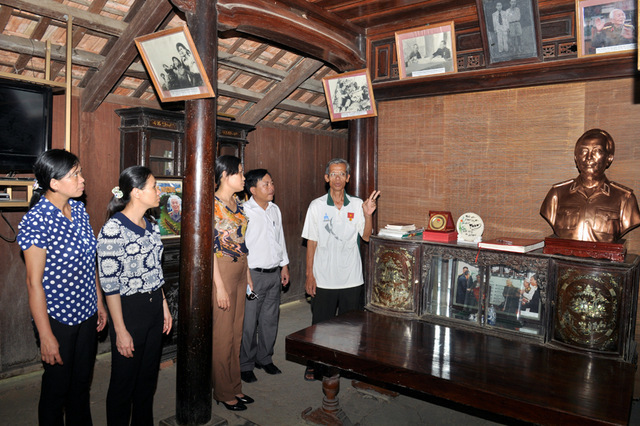 Tourists visit the Memorial House of General Vo Nguyen Giap in An Xa village, Loc Thuy commune, Le Thuy district.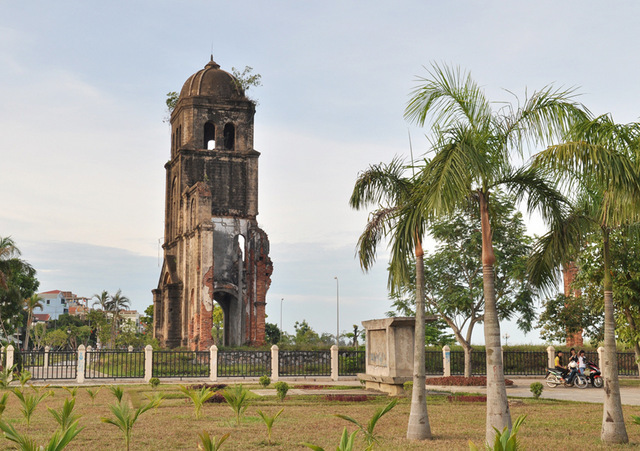 Tam Toa church bell tower (Dong Hoi, Quang Binh city) is a witness of war crimes by US bombing during 1965-1972.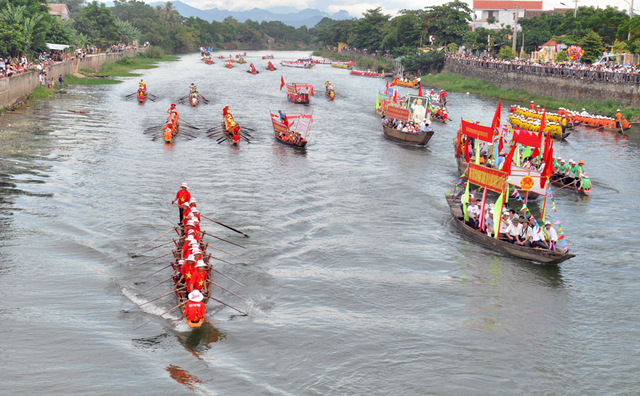 The traditional boat racing festival on Kien Giang River in Le Thuy district attracts tens of thousands of local people and visitors.
The pristine Nhat Le Beach.
Nhan Dan