Phuoc Thinh departs for Mister Tourism World 2022
Phung Phuoc Thinh, the Vietnamese representative at Mister Tourism World 2022, recently left for the Philippines to compete in the final round of the male pageant.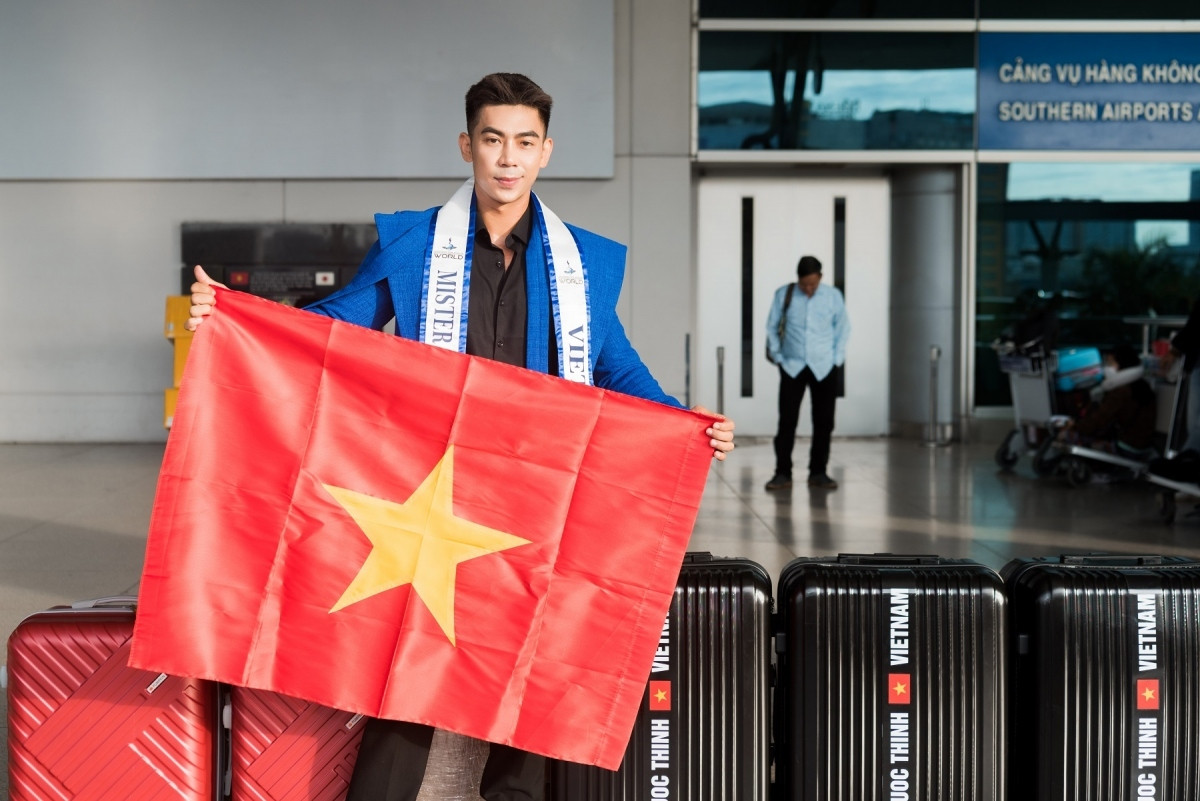 The Vietnamese contestant brought with him five pieces of luggage full of costumes specifically for the final round, along with all of the other sideline activities which are happening at the event.
Among them is an outfit weighing over 20 kg which he will wear during the national costume segment of the competition.
Thinh said prior to his departure he would try his best to perform as a professional model at the contest and at the same time to introduce Vietnam to his friends from around the world.
The Ho Chi Minh City native stands at 1.80 metres tall, weighs 72 kg, and measures 105-77-102 cm. He is fond of travelling and discovering new cultures from different countries around the world.
The 27-year-old man is the founder and operator of The Next Journey Travel & Events travel agency in Ho Chi Minh City.
First held in 2016, Mister Tourism World has developed into one of the most famous male pageants in the globe, alongside Manhunt International, Mister World, Mister International, Mister Global, and Mister Supranational.
Vietnam sent two representatives to the 2016 and 2017 contests, and Pham Xuan Hien won the mister talent sub-title in 2016.
After a year of postponement due to the COVID-19 impact, the sixth Mister Tourism World has been back, with the grand final scheduled to take place in Manila, the Philippines, on February 5. Contestants from 35 countries and territories worldwide will be taking part in the event.
Source: VOV