VietNamNet Bridge – Eleven tourists from Australia, the Netherlands, New Zealand and the United Kingdom witnessed a landmine destruction mission in Cam Lo district of the central province of Quang Tri, organised by the environmental recovery and war consequence remedy project (RENEW) and the Backpackers Vietnam hotel network.
RENEW said it had been told of the discovery of two M79 bullets, one 60 mm mortar bullet and one grenade left from the war of resistance against the French in a bean field in Bich Giang hamlet in Hieu Cam commune, Cam Lo district.
Since early this year, RENEW has detected and safely handled 2,700 explosive items left from the wars.
The explosives were put inside a hole in the field, with a warning sign. Foreign tourists had to observe safety procedures and the guidance of the captain.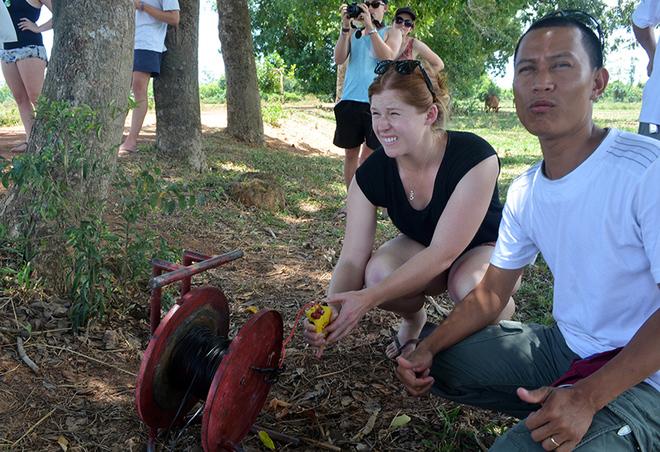 From a distance of over 200 meters, after counting 3, 2, 1, Liz, a woman from Australia, directly activated the device to destroy the explosives.
"The blast took place faster than my thoughts. The trip helped me understand more about the aftermath of war. This is a very special and exciting tour," Liz said.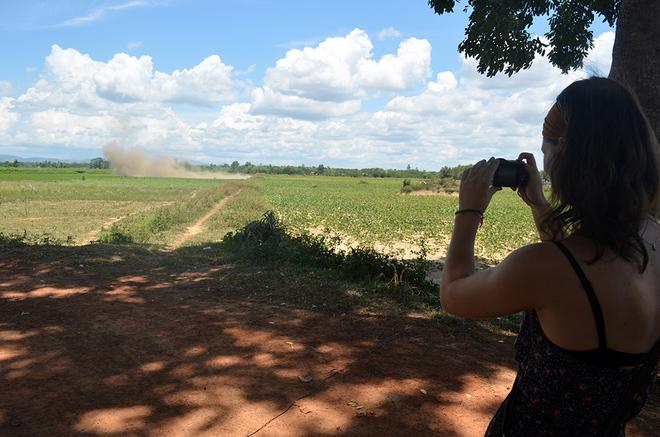 Leal, also from Australia, said: "It is different from what I've been taught and what I've seen. I was shocked to witness that people are still being threatened by mines even though the war was over so many years ago."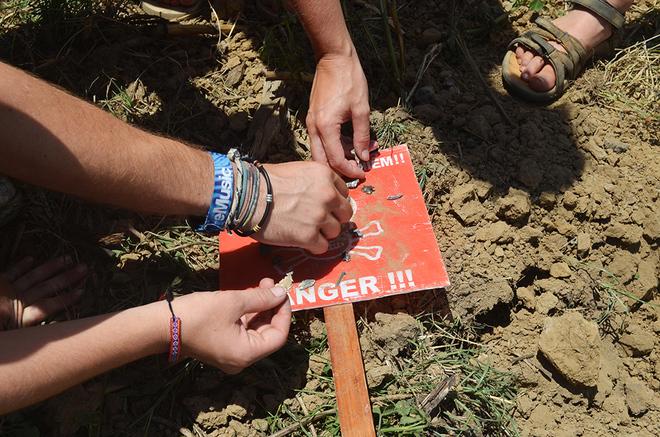 After the mission, some tourists touched pieces of bullet shells that were antipersonnel weapon but had been turned into souvenirs.
During the trip, tourists also visited a showroom of the explosive consequence remedy center in Dong Le Ward, Dong Ha City, which is the first museum on bombs and mines and explosive remedies in Vietnam, which opened in August 2011.
The 600 sq m center with thousands of exhibits can help viewers visualize the overall picture of bombs and landmines in Quang Tri Province.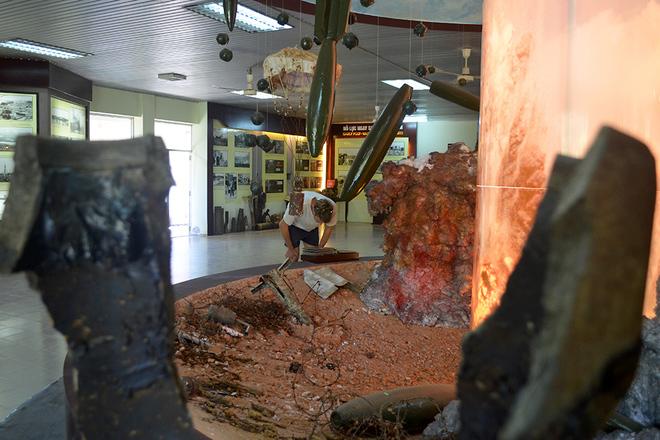 "Many people think that Vietnam has no more bombs and mines 40 years after the war, but indeed bomb and mine accidents have always threatened people," said Nguyen Thanh Phu, an employee of the center. The three-hour tour is free.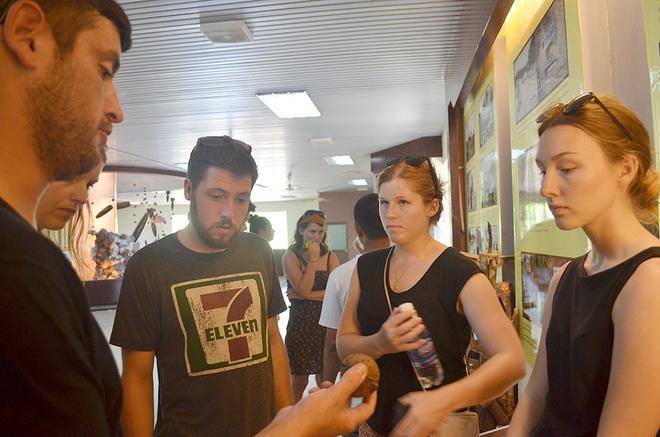 "Many foreign tourists have raised funds for RENEW to help many mine victims in Quang Tri Province. The ultimate beneficiaries of the tour are the local people," said Phu.
Since April 2013, RENEW has organized trips for foreign visitors to explore how bombs and mines are destroyed in Vietnam in order to show foreign visitors the consequences of war and the remedial process. To date, 73 trips have been held with 10-15 people per trip.
VNE/VNN