Floating markets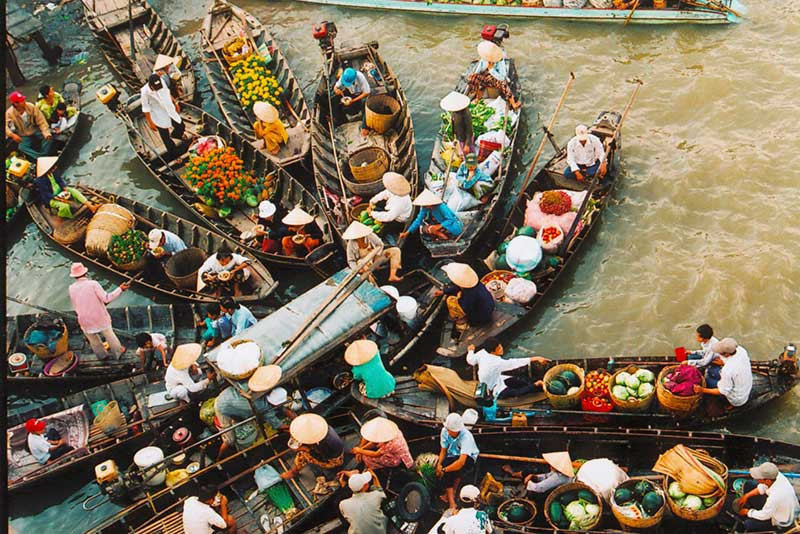 This is a specialty of the southwest region. Through hundreds of years, local residents have had the habit of buying and selling goods on boats. Most of the items are fruits, a specialty of the Mekong Delta.
Like many other floating markets in the southwestern region such as Cai Be (Tien Giang province), Nga Nam (Soc Trang province) or Long Xuyen (An Giang province), no one knows when Cai Rang floating market in Can Tho was formed. Some researchers say that it was established in the early years of the 20th century, before the appearance of Nga Bay (Hau Giang) and Nga Nam (Soc Trang) floating markets. The market appeared because of the essential needs of local people when their daily life was associated with the river.
Binh Thuy ancient house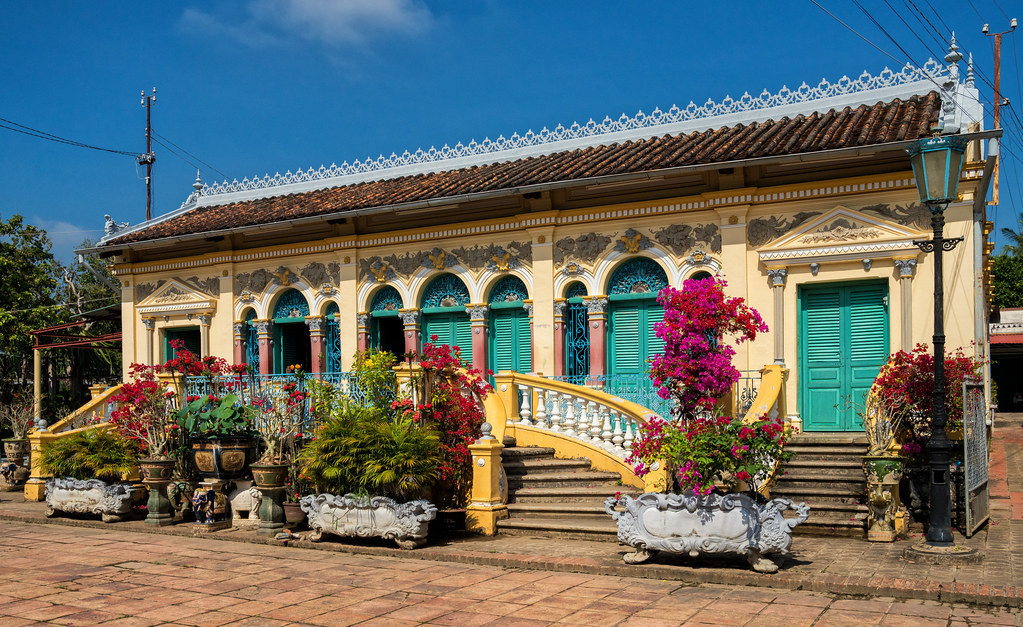 The 100-year-old house near Binh Thuy canal is one of the most beautiful architectural works in the region. From the city center, tourists can rent a motorbike or take a taxi to Bui Huu Nghia Street, Binh Thuy ward to visit the old house. Entrance ticket is 15,000 VND/person.
The house is designed in a European style. It looks like a French mansion but the interior architecture is Vietnamese. It shows the harmony between East and West cultures of the wealthy class in the Mekong Delta in the late 19th century.
Ninh Kieu Wharf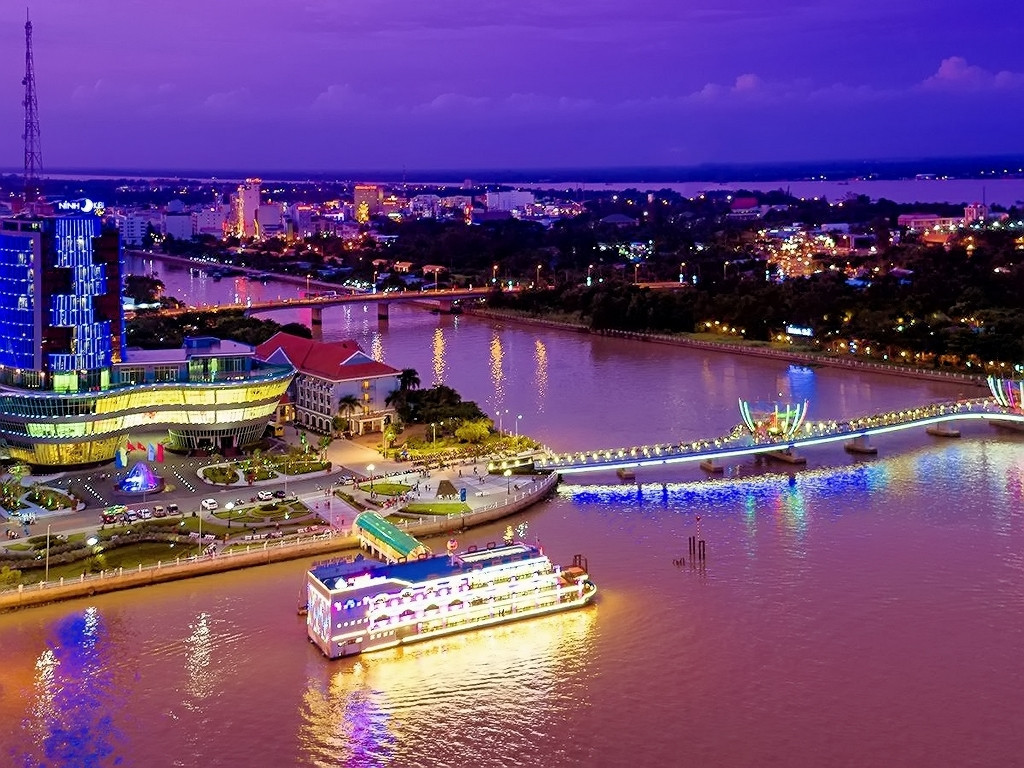 As one of the symbols of Can Tho, Ninh Kieu Wharf was formed during the Nguyen Dynasty. Besides Can Tho Museum and other attractive destinations, Ninh Kieu Wharf is one of the places that tourists should visit.
Ninh Kieu Wharf is located at the intersection of Hau River and Can Tho River, near the center of Can Tho city. From here, visitors can see Can Tho Bridge, which used to be the bridge with the longest main span in Southeast Asia in 2010. Visitors can take a boat trip to see all the splendor of Ninh Kieu wharf when the lights are on.
Orchards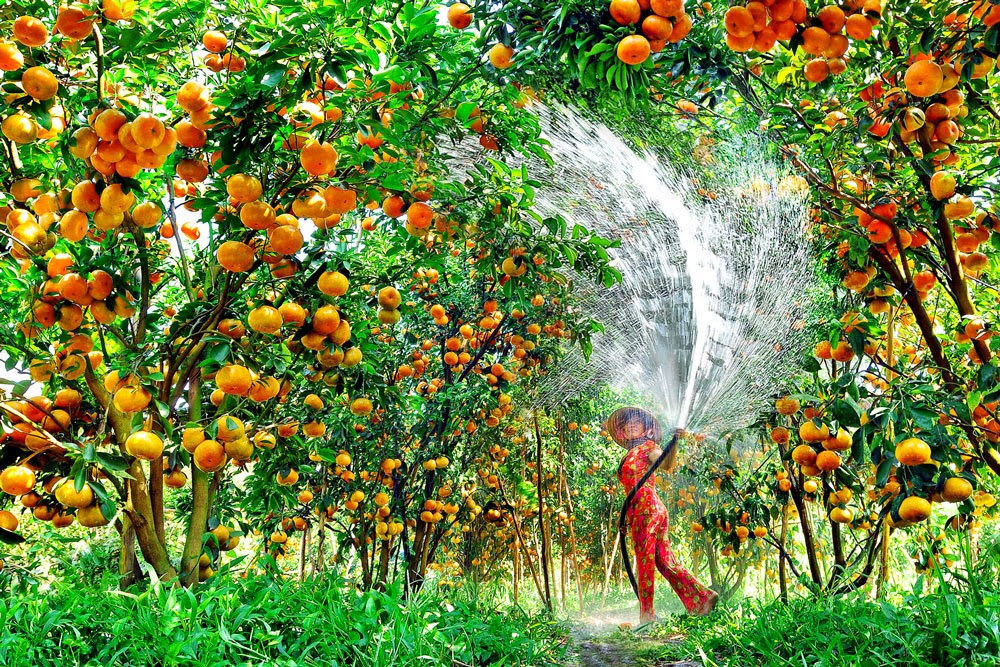 Famous orchards in Can Tho are: My Khanh, 9 Hong, Rach Ke, and Vam Xang. Tourists can hand-pick fresh fruits and enjoy them in the gardens. Entrance ticket is about 20,000 VND/person. The price of fruit depends on each type and season.
Ong pagoda
Ong Pagoda is one of the ancient pagodas in Can Tho that shows the unique culture of the Chinese. With exquisite architecture and patterns of Chinese culture, the pagoda is one of the most beautiful pagodas in the Southwest region.
Ngoc Tan