Plucking up courage to enter foreign exchanges

The increasing demand for finance has prompted a clutch of Vietnamese corporations, such as FLC Group, to seek out overseas initial public offerings, but after previous failures, few want to be the first to try their luck.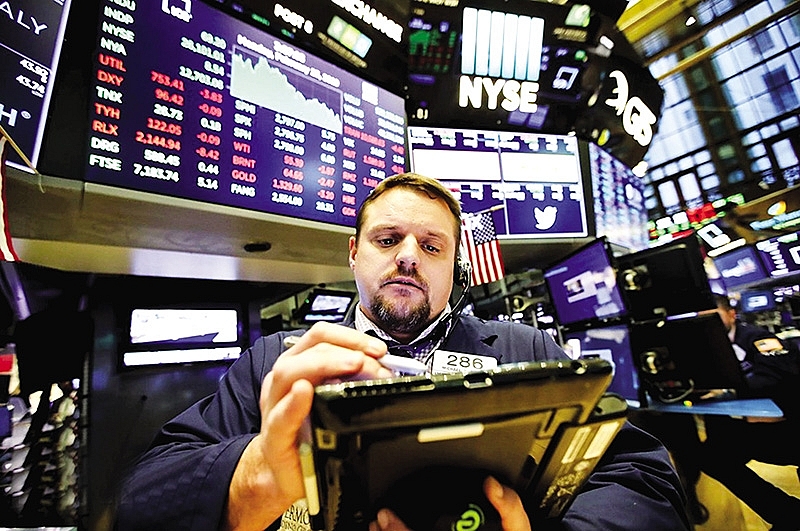 A slew of well-known Vietnamese companies often look to making a stock exchange outside the country, but resolving barriers in order to do so remain complex (Photo: VNA)
Last week, FLC Group chairman Trinh Van Quyet, announced that his group is ramping up efforts to be listed on the Singapore Stock Exchange (SGX) at the bourse's 20th anniversary event, a move which he said would "bolster its business, hone its image, and replenish overseas capital."
"The SGX is a top international destination which provides value to businesses that want to extend their overseas ambition," added Quyet. "FLC aims to become listed on the SGX next year or in 2021."
FLC Group has been preparing to give the go-ahead to proceed with the international share sale for more than two years. Earlier in November, the property developer cancelled the issuance of 300 million shares for its current shareholders.
FLC is not the only local group preparing groundwork to file an overseas initial public offering (IPO), with Novaland's Board of Directors recently showing their ambition of tapping into Singapore's capital market, and VietinBank expecting to receive fresh overseas injection by listing abroad by its annual meeting in April.
"We hope that VietinBank, as one of the banks having the largest market capitalisation in Vietnam, will become the first lender to list overseas," said chairman Le Duc Tho.
In 2017, the domestic market was teeming with excitement when VNG Corporation, an internet titan in Vietnam, signalled its IPO probabilities in the United States, the world's largest public equity market which has provided capital to the likes of Google, Facebook, and Amazon.
Chairman and CEO of VNG Le Hong Minh did not hide his ambition to expand the company international footprint. "If VNG could manage to list abroad, it will also pave the way for other local companies as well," said Minh.
Elsewhere, Vietnam's first private budget airline Vietjet also said it had begun proceedings to list shares overseas, following a successful IPO at home in 2017.
In 2008, dairy giant Vinamilk had been approved on the SGX, but its IPO plan has been delayed year after year. The firm, more than a decade later, is still nowhere closer to entering the regional bourse.
The number of Vietnamese companies awaiting approval to list overseas is big, including major firms such as SSI Securities, Vinamilk, Petrolimex, and Hoang Anh Gia Lai among others. However, all of those have postponed the launch of their long-awaited overseas IPO, putting future flotation in jeopardy.
Vietnamese firms' failure to convince foreign funds that own the bulk of American or Singaporean stocks about their IPO plans could discourage peers from listing and attracting the skeptical glare of the markets.
Some analysts, on the other hand, see a tepid proposition for local companies being provided foreign public funds.
Long Phan, Vietnam director at the Institute of Certified Management Accountants (Australia) (CMA Australia) told VIR, "Foreign markets' deep bench of experienced investors generally awards higher valuations than domestic investors in local bourses do, and offers more liquidity which might boost firms' performance. But greater capital also comes with stricter requirements, as seen in the cases of SGX in Singapore and Nasdaq in the US, and I don't think Vietnamese firms such as FLC Group could keep up with these requirements."
That said, a series of high-profile flops, not just from Vietnamese firms, have tempered investors' ambitions, intensifying the competition. Even WeWork, one of the most prominent startups in the world, withdrew its plan for an IPO a few months ago, signalling the need to reduce losses and revamp the business before making a new attempt at a public market listing.
According to Phan, two particular sets of mandatory listing regulations in the SGX rule book which thwarting potential IPOs include heightened corporate governance and information disclosure demands.
"Listing firms must qualify for strict requirements of governance and board structure, which require close-knit relationship among investors. Furthermore, all Singaporean-listed firms will have to ensure that independent directors make up one-third of their board seats," said Phan.
Market watchdogs also remain cautious since those rules, seeking to enhance board quality and diversify, have not been popular among Vietnamese firms just yet.
Currently, the local legal framework associated with overseas listing has been updated via Decree No.58/2012/ND-CP and Decree No.60/2015/ND-CP released in 2012 and 2015, respectively.
"Market regulators want to help Vietnamese firms selling their stakes and list abroad as we all acknowledge this is a once-in-a-lifetime opportunity for them to access the global financial market," explained Ta Thanh Binh, director of the Market Development Department under the State Securities Commission.
According to Decree 58, firms still need to follow Vietnamese listing rules if they want a dual listing in Vietnam and abroad. For some company founders, the added burdens of a dual IPO, including public regulatory filings, dent the appeal of a listing.
Challenges still colour the landscape, and vary for each company, spanning different factors such as transactions, payments, or information disclosure.
"Foreign public markets force more financial disciplines, which Vietnam's standards often lag behind," said Phan Dung Khanh, investment director at Maybank Kim Eng Securities. "For instance, firms have to comply with the specific disclosure requirements prescribed in International Financial Reporting Standards (IFRS), but vast differences between local and global standards might pose a challenge for domestic firms."
Dang Xuan Canh, managing partner at consultancy RSM Vietnam added, "Many accountants in Vietnamese companies are not yet trained to switch to IFRS, because their undergraduate study does not meet the level yet."
The aborted deals of Vinamilk, VNG, Hoang AnhGia Lai, and Petrolimex have been seen as a signal that the high valuations companies have built up in public or private ownership will not stand up to the scrutiny of global public markets.
Minh from VNG admitted that his firm requires significant time and effort to meet strict criteria on shared liquidity, financial health, and corporate governance. For a Vietnamese firm, this seems to be a long and arduous task.
"The excitement at prospects of Vietnamese companies hitting overseas public markets is nowhere to be seen, and listing plans could receive a poor reception from world-class public markets, at least over the next two or three years," noted Phan from CMA Australia. VIR
Luu Huong 

One thing that stands out in many banks' third quarter reports is the sharp drop in profits from foreign exchange trading activities.
Q3 finance reports show that a series of banks had unsatisfactory results in foreign exchange trading or took losses.