The COVID-19 pandemic was basically under control in Viet Nam, so it was time to restart the local economy, said Prime Minister Nguyen Xuan Phuc at a meeting with businesses on Saturday.
PM Phuc told businesses to overcome their difficulties at a conference in Ha Noi themed "Working together, overcoming challenges, seizing opportunities, restoring the economy".
"It's won't be the most powerful or the most intelligent that survive, it will be those that adapt quickly to the situation," he said.
He said despite the pandemic's impacts, the local GDP in HCM City in the first quarter of 2020 increased by 1.03 per cent, while Ha Noi's also grew by 3.5 per cent and Hai Phong increased by 14.9 per cent.
Domestic GDP in the first quarter was up 3.82 per cent, although it was the lowest in more than ten years.
"It is a proud result in the context of many other economies in the world posting negative growth," the PM said.
Viet Nam recorded the strongest growth in ASEAN in the Q1, the PM said, mentioning in the field of health, the country had basically controlled the pandemic thanks to timely and effective measures.
Economically, he said, despite the social distancing and supply disruptions, Viet Nam was not overdependent on a single market.
Recovery action plan
PM Phuc told the conference that after the pandemic, the country was aiming for GDP growth of more than 5 per cent this year while keeping inflation below 4 per cent.
Phuc said attracting investment in local economic sectors, especially from the private sector and foreign direct investors (FDI), enhancing exports, promoting public investment and encouraging domestic consumption would help lift the economy.
He said: "This conference is not a chance to complain about the difficulties but to find solutions to remove them."
The PM said the Government would not help businesses increase profits, but it would help them to boost productivity to create sustainable profits.
At the conference, Phuc requested ministries, provinces and cities to take the initiative in advising and taking measures to help businesses grow.
Business responses
Procedures and policies on administration, taxes and fees were the main concerns raised by business associations and local authorities at the meeting. They asked the Government to cut taxes and fees while removing administrative barriers to boost business performances.
Tourism had been hit the most by the pandemic as it slowed production and disrupted the global supply chain. Textile and garments, electronics and machinery, transportation, and phone production had also suffered.
The Government should cut taxes and fees, said Tran Van Chuyen, chairman of Soc Trang People's Committee.
"Companies should be allowed to delay social insurance payments if 30-50 per cent of their employees were laid off during the crisis while their duties such as social insurance, health insurance and unemployment insurance should be cancelled," he added.
According to Virginia Foote, chairwoman of the American Chamber of Commerce in Viet Nam (AmCham), it was good to see companies and the economy back in action. The Government should review the effectiveness of its stimulus packages, promote the use of e-government, e-commerce, e-banking, fintech and cloud computing so that the economy turned cashless, and loosen regulations for small businesses to access low-interest-rate loans and help foreign firms enter the domestic market.
Vu Tien Loc, chairman of the Vietnam Chamber of Commerce and Industry (VCCI), said the Government should pay attention to the development of domestic parts suppliers, and help them improve the quality of corporate governance and human resources, implement sustainable business models, go digital, and be more responsible to the community.
"Ministries and agencies should join hands with the VCCI to help local authorities and companies promote their images to multinationals and attract foreign investors to Viet Nam instead of staying put and waiting for them to come," he said.
The Government had to make sure its administrative management matched market operations so that companies could overcome these difficulties and develop a transparent and fair business environment, automaker Thaco Chairman Tran Ba Duong said.
The Government, local authorities, ministries and agencies must be united, he urged.
"Policies should be eased on Lao and Cambodian companies so that cross-border trade with them can help local producers recover quickly."
Nguyen Quoc Ky, chairman of Vietravel, said as Viet Nam was safe now, the Government and regulators should work on a new campaign to attract foreign tourists, especially visitors from Southeast and Northeast Asia.
Fares should be curbed for tourism sites, domestic flight routes should be re-opened, and airline operators should be permitted to re-connect to overseas markets such as China, South Korea, Japan, Taiwan, Thailand and Malaysia, he said.
According to Hong Sun, vice chairman of the Korea Chamber of Commerce and Industry in Viet Nam, South Korean and Vietnamese companies would forge strong partnerships to build a new supply chain. South Korean companies were committed to help the Vietnamese economy recover and develop in the future.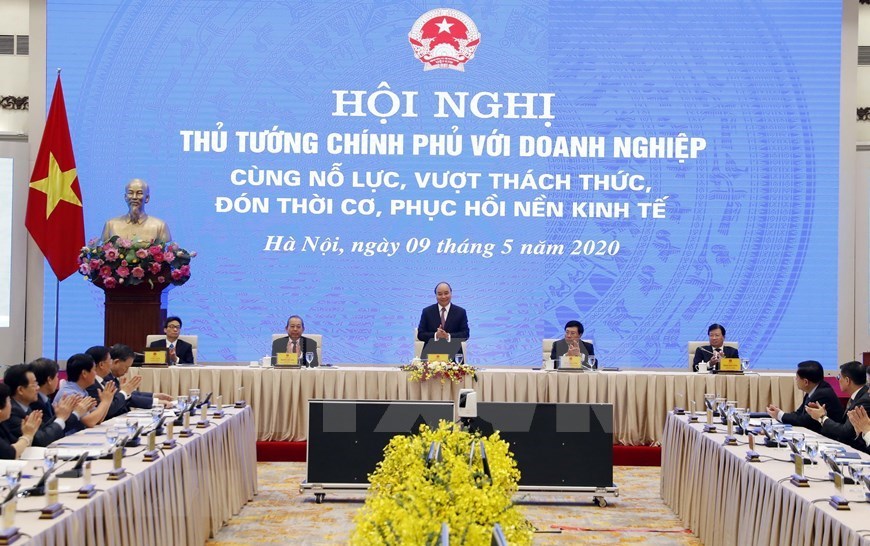 Prime Minister Nguyen Xuan Phuc calls for greater efforts to restart the national economy with the aim of achieving a GDP growth of over 5 percent this year (Photo: VNA)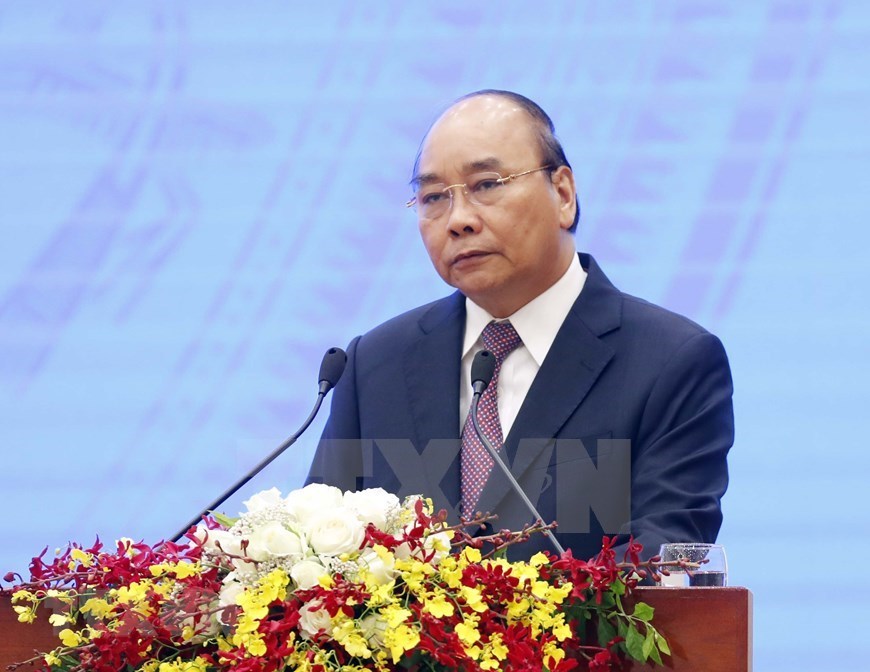 The PM orders focusing on attracting investment from domestic economic sectors, stepping up exports and encouraging domestic consumption (Photo: VNA)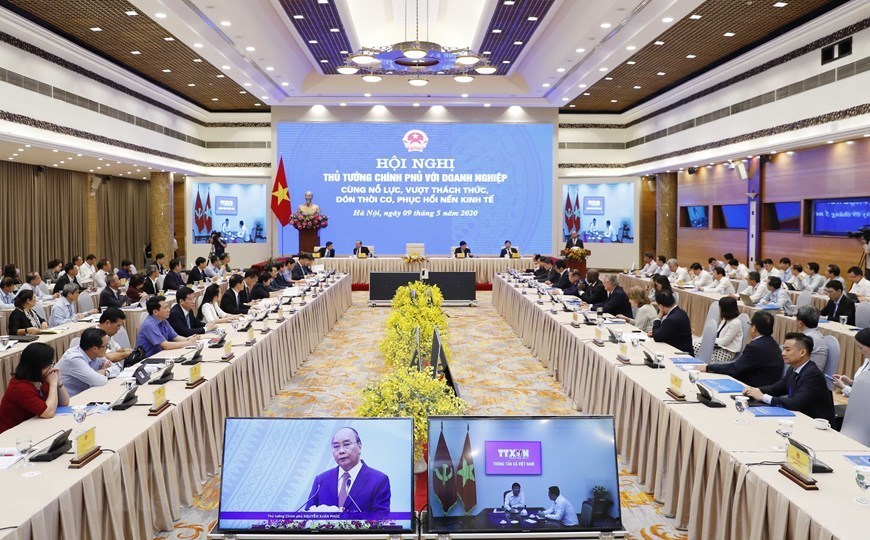 He urges businesses to join hands in bolstering national development (Photo: VNA)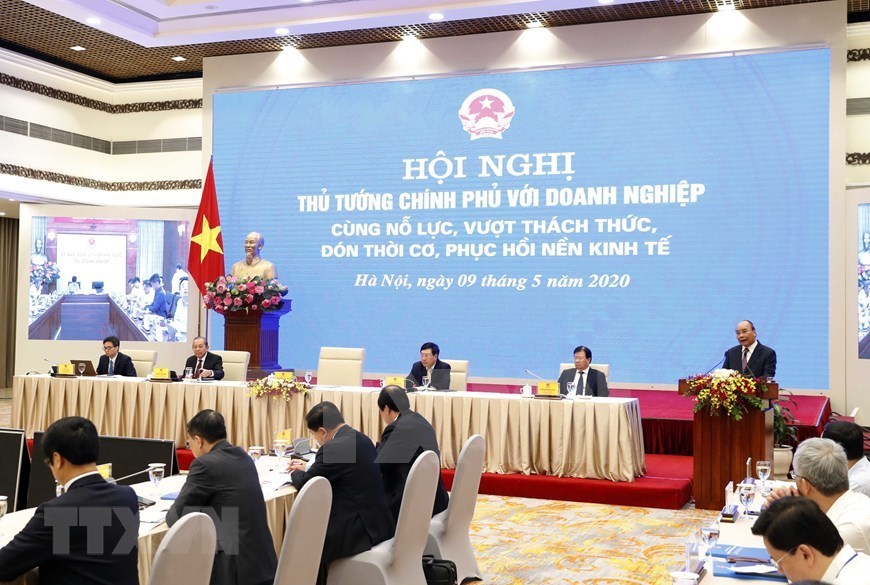 He urges businesses to join hands in bolstering national development (Photo: VNA)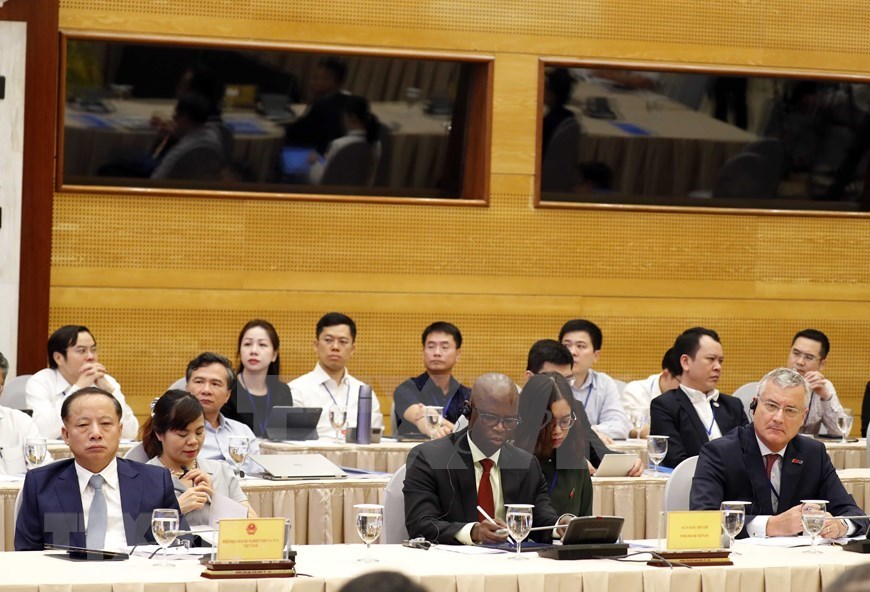 The PM tasks businesses with staying united, cooperative, dynamic and creative (Photo: VNA)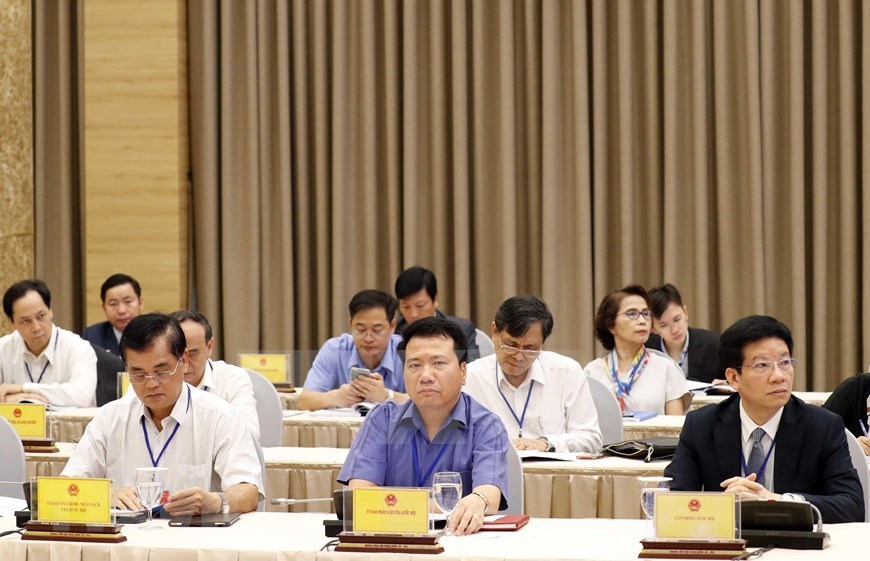 The PM reiterates the duo target of fighting the Covid-19 pandemic and maintaining economic activities, along with administrative reform and restructuring (Photo: VNA)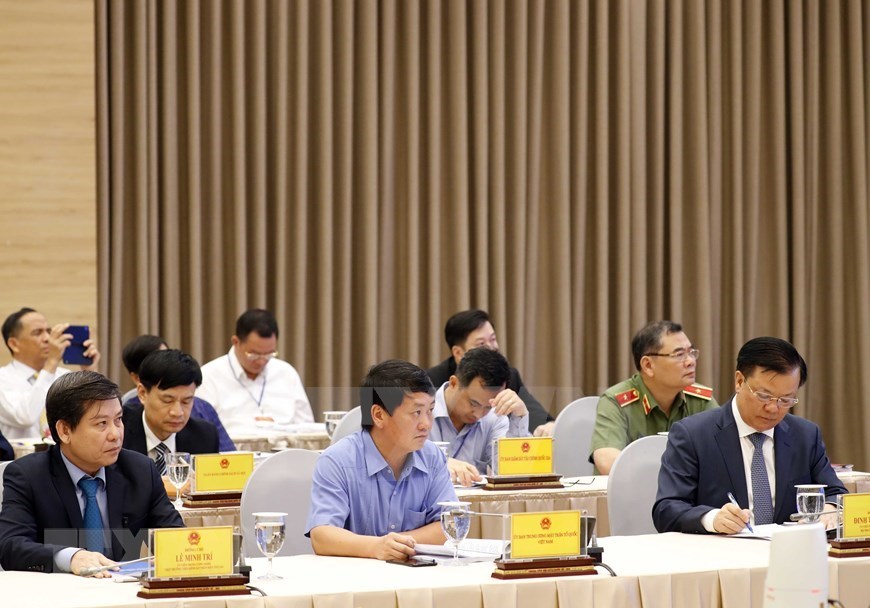 The meeting looks into the implementation of policies that have been rolled out to assist domestic enterprises in operation and epidemic prevention and control (Photo: VNA)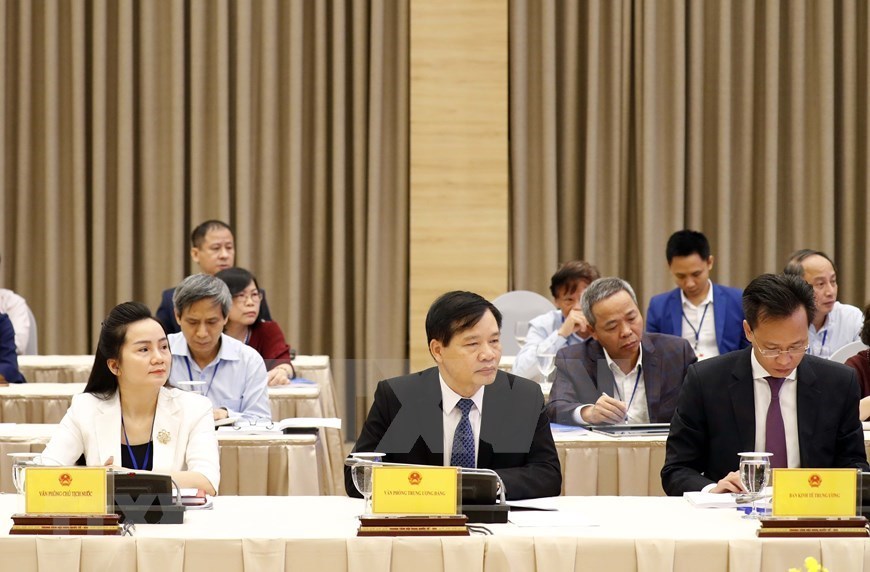 Initiatives and proposals raised by enterprises, experts and people regarding necessary solutions to help businesses recover and develop after the pandemic passes are collected for the issuance of an action plan or a resolution of the Government to restart the national economy (Photo: VNA)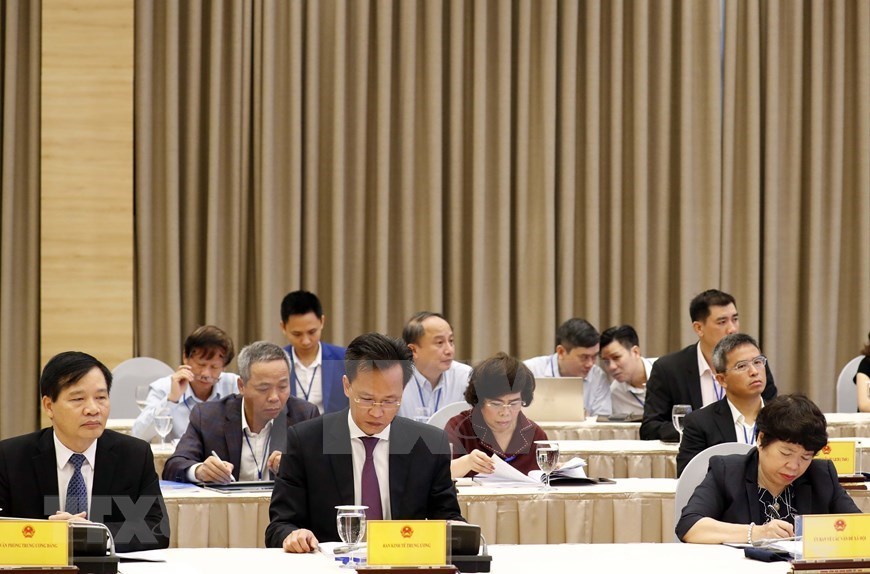 The meeting looks into the implementation of policies that have been rolled out to assist domestic enterprises in operation and epidemic prevention and control (Photo: VNA)
VNS/VNA/VNN