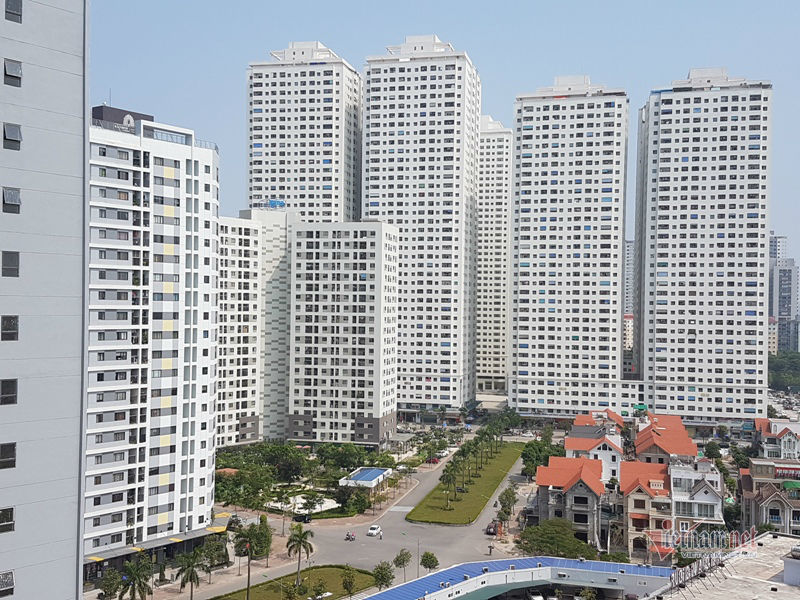 Adopting a new way of thinking about housing development is an important part of the Notice on the PM's conclusions after a recent working session with the Ministry of Construction (MOC) .
The Prime Minister said the real estate market has not not been controlled well and is not associated housing development strategy in a harmonious and reasonable way. Housing for the poor and disadvantaged has not received due attention.
Chinh urged a new mindset and reasonable policies to free up huge resources from old apartments and at the same time heighten the awareness and actions of leaders and managers at different levels.
Regarding housing development, the Prime Minister asked the Ministry of Construction to focus on implementing the national housing strategy in the new period based on socio-economic development planning of the country and the country's regions.
MOC will have to work on a policy on buying and renting housing units and a decentralization mechanism.
The real estate market seriously lacks affordable apartments. A report shows that demand for mid- and high-end apartments priced at VND25 million per square meter or more just accounts for 20-30 percent in urban areas, while demand for affordable housing, priced at below VND25 million per square meter, accounts for 70-80 percent.
However, high-end apartments are in abundance, while social housing and low-cost commercial products for low- and medium-income earners are lacking.
After the last 10 years of implementing national housing development to 2020, social housing is still seriously lacking, with only 5.2 million square meters built, or 41.7 percent of the plan.
Affordable apartments with prices of VND1-2 billion have 'disappeared' form the market. According to Savills Vietnam, in Hanoi, the primary house price has been increasing by 5 percent per annum since 2016. The housing prices in some suburban areas has increased by VND50-60 million per square meter.
The housing prices are 20-30 times higher than people's average income.
The Prime Minister has also pointed out the need to reform the taxation regime related to real estate speculation.
The HCM City Real Estate Association (Horea) has sent a dispatch to the Prime Minister, proposing higher taxes on the behavior of transferring housing and land rights. This would help eliminate speculation by surfing investors, when the market shows signs of a 'bubble'. 
Hong Khanh

Minister of Construction Nguyen Thanh Nghi said the ministry will change the policies related to the development of affordable housing by adopting a new mindset.
A series of listed businesses on the stock market have announced plans to expand and tap real estate investment.