Police investigate sudden deaths of six rhinos in Nghe An
The police have launched an investigation into the sudden deaths of six rhinos raised at Muong Thanh Green Land Dien Lam, an ecotourism site in Dien Chau district of Nghe An province in central Vietnam.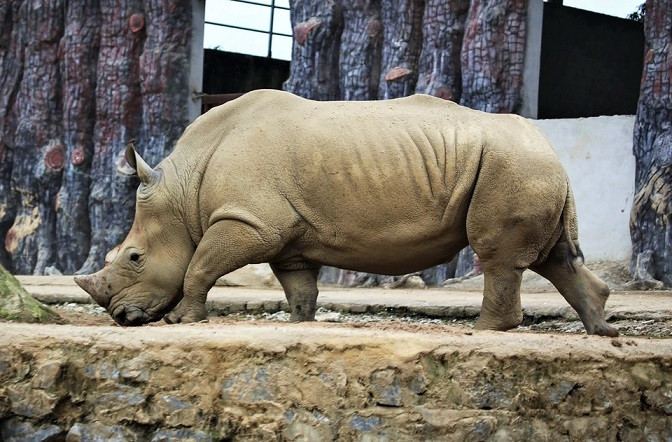 The rhinos were reportedly found dead on September 16, said Nguyen Anh Tuan, deputy head of Nghe An's Forest Rangers Department, adding in the days before their death, their health had appeared normal.
Local police have now taken samples for testing in order to figure out the exact cause of death.
Muong Thanh Green Land Dien Lam has raised nine imported rhinos in a semi-wild environment for years, with each rhino weighing over 1.1 tonnes.
The remaining three rhinos are now being closely monitored.
Covering a total 300 ha, Muong Thanh Green Land Dien Lam is home to a number of rare animal species, including tigers, rhinos, elephants, and giraffes, which are raised for tourism purposes.
Two-horned rhinos are the smallest species of rhinos that still exist. Their horns are forbidden to be hunted, traded, stored, or transported under the Convention on International Trade in Endangered Species of Wild Fauna and Flora (CITES).
Source: VOV