Police looking into bust-up involving two foreign tourists, locals in Hanoi's Old Quarter
Police in Hoan Kiem District, Hanoi, are investigating a video that has surfaced online showing a bust-up between two foreigners and a group of Vietnamese.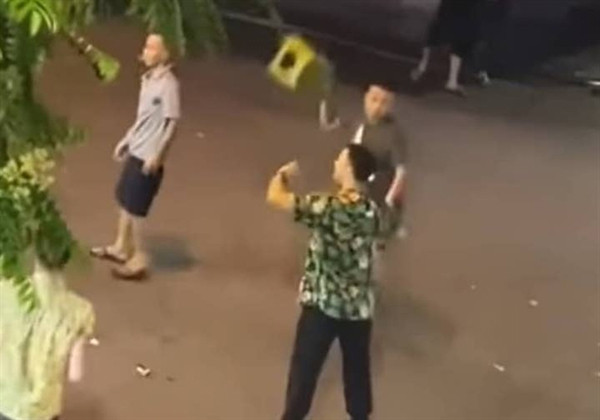 The incident was recorded outside of No.1 Hang Buom Street, and has been shared widely on social media today.
According to initial information, around 1.30am on Sunday, Trinh Quang T., (born in 1972), living in Hoan Kiem District was standing smoking outside No 3 Hang Buom when he saw two foreign men appearing to be drunk, loudly curse in a foreign language towards a group of about four Vietnamese men sitting on the sidewalk.
Earlier, it is understood that one of the foreign men has asked T. for a light for a cigarette but as things escalated between the foreigners and the local group of men, T. had attempted to intervene and claimed they tried to punch and kick him when he did.
T. has told police he was trying to defend himself but the other man continued to attack, so T. threw a chair at the man. Some people in the Vietnamese group also picked up chairs and threw them towards the foreign man.
The incident only lasted a few minutes and both groups soon dispersed. No one was injured and T. did not go to the police station to report the case.
The two foreigners have also never made any reports to the police.
But because the videos have been shared on social networks, Hoan Kiem District Police have launched an investigation.
Source: Vietnam News