Police profile foreign criminals entering Vietnam

The Ministry of Public Security has identified groups of foreigners who tend to commit crimes and break the law on arrival in Vietnam and has adopted preventive measures to ensure public order.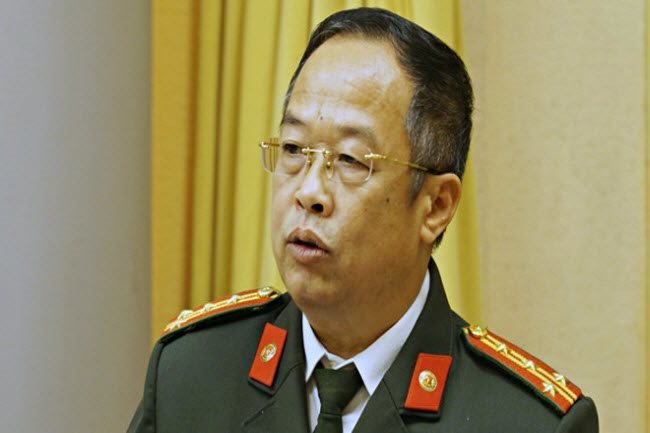 Tran Van Du, deputy head of the Ministry of Public Security's Immigration Department, responds to reporters at a press briefing on the issuance of 11 laws on December 16 in Hanoi - PHOTO: THANH NIEN
The Presidential Office on December 16 held a press briefing to announce President Nguyen Phu Trong's order on the issuance of 11 laws adopted by the National Assembly during its last sitting in November, including the amended Law on foreigners' entry into, exit from, transit through and residence in Vietnam.
A representative of Thanh Nien newspaper questioned the link between the rising number of foreign criminals in Vietnam and the relaxation of many regulations governing the management over foreigners in the country in the newly adopted law on exit and entry.
In response, Tran Van Du, deputy head of the ministry's Vietnam Immigration Department, representing this law's drafting agency, stated that the more relaxed regulations are aimed at attracting more foreign investors to Vietnam as part of a plan to boost the nation's socioeconomic growth.
While the ministry was monitoring foreigners entering Vietnam, police took note of which groups of foreigners were more likely to break local laws, he remarked.
Accordingly, the amended law stipulates that a foreigner will be allowed to remain for only 30 days in Vietnam when granted a 30-day or longer tourist visa, Du explained.
Vietnam's current tourist visa is valid for up to three months, and the visa holder can stay in the country for the entire period at a stretch. Foreigners have taken advantage of this visa policy to enter Vietnam to commit technology-related crimes or work illegally.
The amended law will not affect the plan to attract foreign investors to Vietnam, he stressed.
The representative of the Immigration Department declined to reveal specifics on the identified groups of foreign violators to the local media due to the sensitivity of the issue.
The law on foreigners' entry into, exit from, transit through and residence in Vietnam has had 17 clauses amended and three others added. It also has many new regulations governing the issuance of visas and management of foreigners entering Vietnam. SGT

A senior government official has revealed the ASEAN region is facing many challenges, especially in security and social order.

Although the number of criminal cases has been decreasing, work is needed to rein in social crime, attendees heard at a meeting organised by the National Assembly (NA)'s Judicial Committee held in Hanoi yesterday.