Police raid three drug trafficking rings between Cambodia and Saigon
Ho Chi Minh City police have coordinated with the Ministry of Public Security to raid three major drug trafficking networks between Cambodia and Vietnam, seizing 217 kg of drugs of all kinds.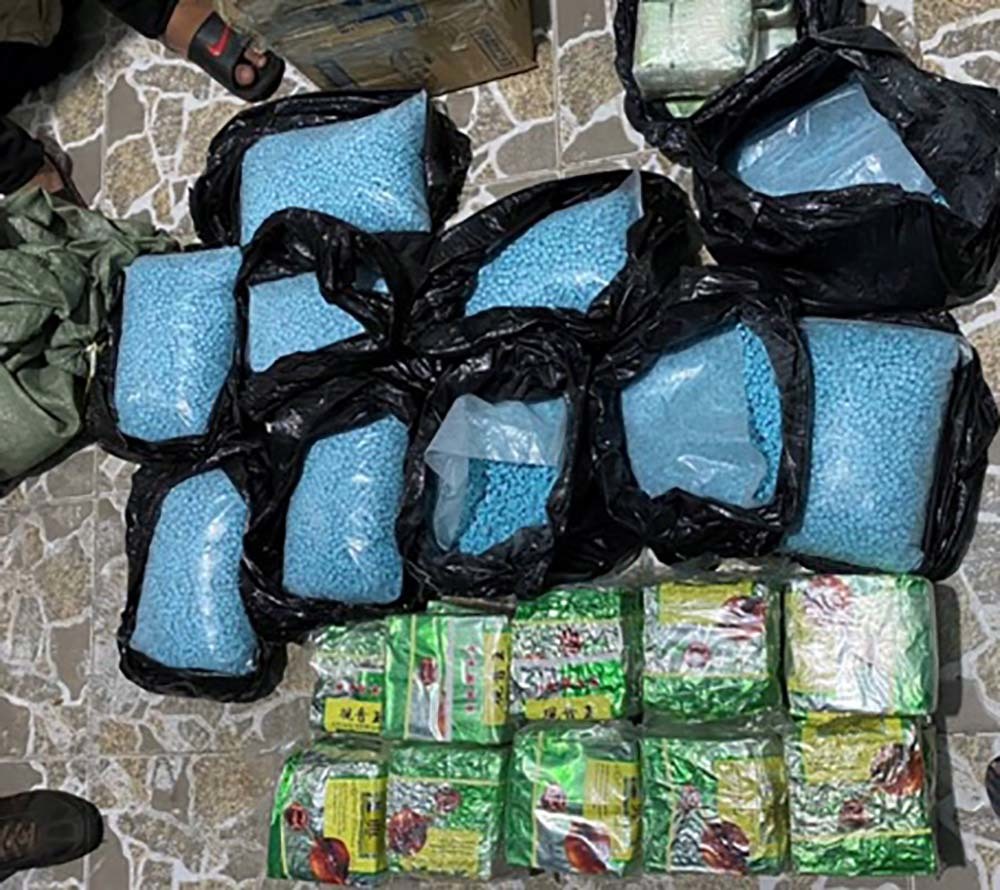 The drugs seized by HCM City police.
The drugs included 104 bricks of heroin, 142kg of meth, 5kg of ketamine, and 100,000 ecstasy tablets. The police arrested 10 people involved in these rings.
All of these rings were raided in the early months of 2021.
On January 30, the police arrested three suspects and 22 kilos of meth.
The next day, the police seized an additional four suspects and 50 more kilos of meth.
On February 2, they captured three other suspects and seized 14 bricks of heroin.
After examining the residence of the suspects, the police seized an additional 90 bricks of heroin, about 100,000 ecstasy tablets, 70 kilos of meth, 5 kilos of ketamine, and 35 bullets.
Further investigations are underway.
Phuoc An

Over 31 kg of drugs of various types have been found in multiple parcels sent from abroad by mail and express mail to Ho Chi Minh City, the city's Customs Department announced on January 13.