The Kojima, a Japanese Coast Guard Training Vessel with 88 crew members on board, docked at Tien Sa port on July 25 to begin a four-day visit to the central city of Da Nang.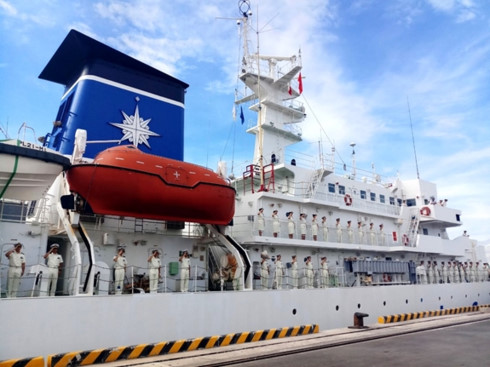 Japan Coast Guard ship visits Danang (Photo: www.qdnd.vn)
During their stay the crew of the vessel will pay a courtesy call to leaders of the municipal People's Committee, in addition to visiting the Maritime Rescue Coordination Centre Region II, and the High Command of the Vietnam Coast Guard Zone 2.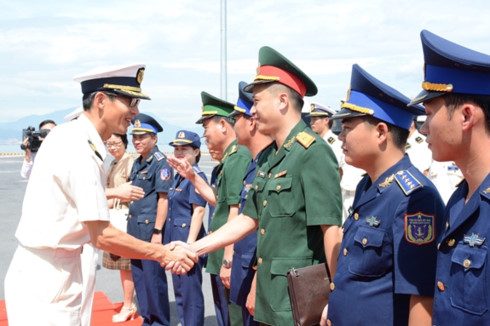 Welcome ceremony for the Japan Coast Guard ship (Photo: www.qdnd.vn)
A number of sporting and cultural exchange are scheduled to take place, with the Japanese delegation, led by captain Tonozaki Hironobu, also visiting famous tourist attractions throughout Da Nang city.
The Kojima is 115 metres in length and 14 metres in width with a total capacity of 3,000 tonnes. The visit marks the fourth time since 2013 that a ship from the Japanese Coast Guard has visited Da Nang city. VOV