The People's Council of Danang has passed a resolution allowing Nguyen Ba Canh, the son of late Party chief of Danang Nguyen Ba Thanh, to leave his post as the council's deputy for the 2016-2021 tenure, at his request.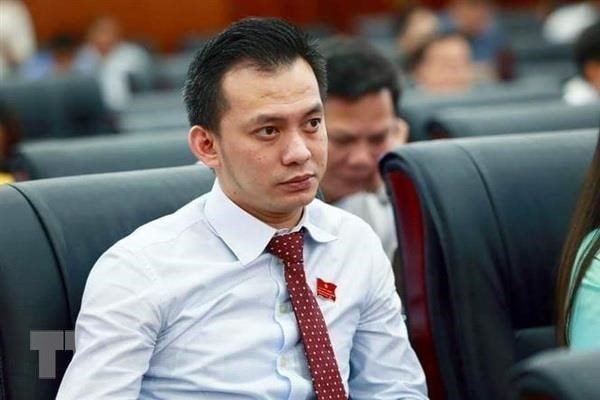 Nguyen Ba Canh – PHOTO: VNA
The People's Council conducted essential procedures to pass the resolution at its 11th meeting, held on July 11. Canh had cited family matters in his resignation request to the council.
Earlier, the Party Central Committee's Secretariat on May 14 imposed disciplinary measures against Canh, former member of the municipal Party Committee and former deputy head of the committee's People Mobilization Commission.
Based on the Politburo's Regulation No.102, dated December 15, 2017, on handling the violations of Party members, the Secretariat removed Canh from all his Party posts.
The 11th meeting of the municipal People's Council ran from July 9 to 11, giving deputies the chance to voice concerns over various issues affecting the city and to discuss solutions to address these problems.
The meeting also featured discussions of plans to boost the city's socioeconomic growth and ensure social safety and security for the remaining months of 2019.
Besides this, the People's Council at the meeting appointed individuals to key positions for the 2016-2021 tenure. SGT

At the 16th meeting of the Danang Party Committee held on April 12, there were 35 out of a total 43 votes for the decision to remove all Party roles of Nguyen Ba Canh, the local media reported.