The Prime Minister of Nepal, K P Sharma Oli, and his spouse will pay an official visit to Vietnam and attend the UN Day of Vesak 2019 to be held in the country from May 9 to 13 at the invitation of Vietnamese Prime Minister Nguyen Xuan Phuc.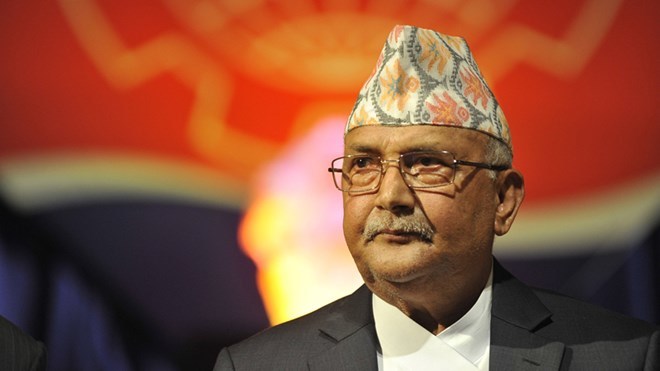 Prime Minister of Nepal, K P Sharma Oli (Source: nepal24hours)
Vesak 2019, or the 16th UN Day of Vesak, will be celebrated at the Tam Chuc Buddhism Culture Centre in Kim Bang district of northern Ha Nam province from May 12-14.
According to the Vietnam Buddhist Sangha, around 500 foreign delegations with about 1,650 members from 112 countries and territories will attend the Vesak 2019 celebration, together with 15,000-20,000 domestic Buddhist followers and people. More than 500 speeches by domestic and foreign scholars will be delivered at the event's meetings.
The Vesak 2019 celebration is themed "Buddhist Approach to Global Leadership and Shared Responsibilities for Sustainable Societies".
It will be the third time the UN's commemoration of Vesak is held in Vietnam. Previously, it took place in Hanoi in 2008 and the northern province of Ninh Binh in 2014.
The UN General Assembly on December 15, 1999 recognised the Day of Vesak to celebrate the thrice-sacred event of the life of the Buddha Gautama and to acknowledge the contributions Buddhism, one of the oldest religions in the world, has made to humanity.
The UN Day of Vesak was first celebrated in 2001.-VNA