In the spirit of "looking straight at the truth, evaluating the truth properly and speaking the truth", the sixth National Party Congress affirmed the determination to reform the Party's leadership in the spirit of revolution and science.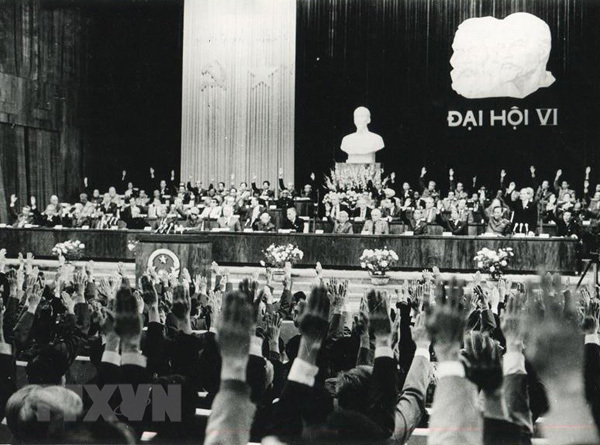 The sixth National Party Congress, which took place in December 1986, introduces the renewal process, promoting the strength and potential to develop the country. (Photo: VNA)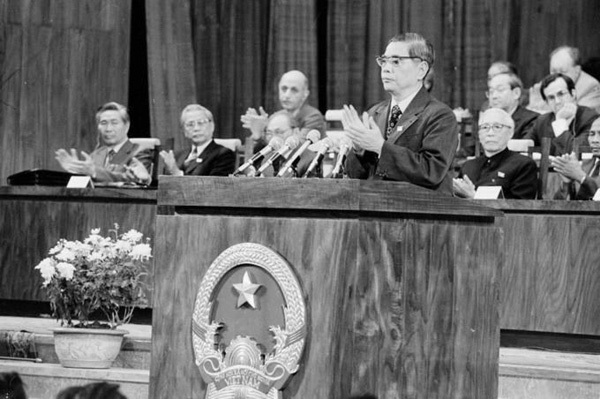 Party General Secretary Nguyen Van Linh stresses the sixth Party Congress marks an important turning point in inheriting and renovating Party's leadership while addressing the event after being elected as the Party leader. (Photo: VNA)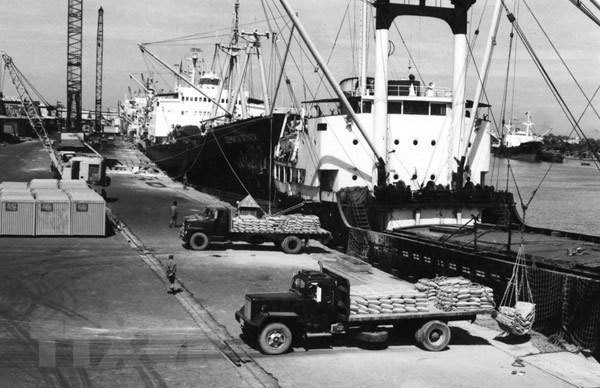 The Politburo issues Resolution No. 10/NQ-TW on the reform of agricultural management on April 5, 1988. One year later, from a food importer, Vietnam not only ensured domestic supply but also exported over 1 million tonnes of rice. In the photo: Exporting rice at Saigon port (Photo: VNA)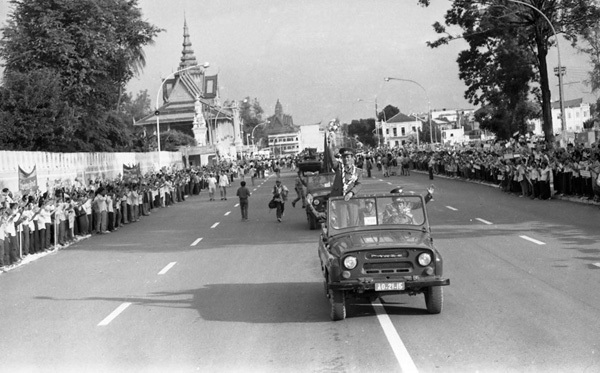 The last Vietnamese volunteers soldiers leave Cambodia on Sept. 26, 1989 in the sentiment of thousands of Phnom Penh people, fulfilling their 10 years of serving the international mision in Cambodia (1979-1989). (Photo: VNA)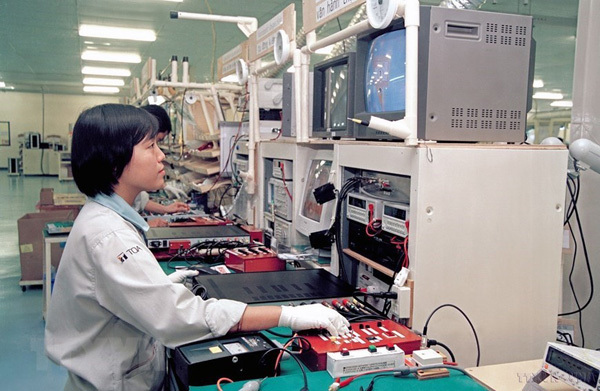 The National Assembly's approval of the Law on Foreign Investment on Dec. 29, 1987 is a "historical decision," formalising the reception of foreign direct investment (FDI) in Vietnam, creating a driving force for the development of Vietnam's economy in difficult periods and laying foundation for policy reform, contributing to great achievements of Vietnam's economy today. In the photo: TOA Paint Vietnam Co., Ltd., (Thai TOA Paint Group) operates in Vietnam under the Law on Foreign Investment. It operates in production and trade of paints, chemicals, petrochemicals and car painting technology.  (Photo: VNA)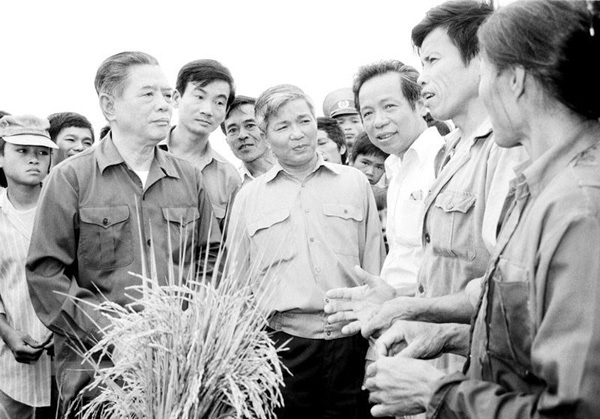 Party General Secretary Nguyen Van Linh visits farmers of Tung Phong cooperative, Tung Anh commune, Duc Tho district, Nghe Tinh province (May 23-27, 1990). (Photo: VNA)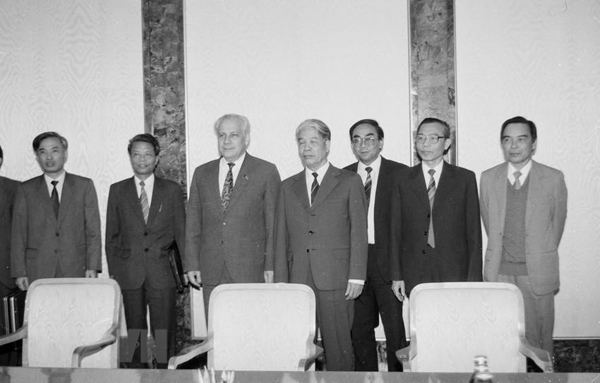 Chairman of the Council of Ministers Do Muoi holds talks with Soviet Union Prime Minister Valentin Pavlov at Kremlin Palace in Moscow, May 7, 1991. (Photo: VNA)
VNP/VNA

The fourth National Party Congress held from December 14-20, 1976, reviewed the resistance war against the US imperialists for national salvation, and guiding the nation towards socialism.

The third National Party Congress focuses on building socialism in the north and struggle for liberation in the south.