Multiple laws will be amended to impose harsher sanctions against drunk drivers, even though the National Assembly has failed to pass any regulations on penalties for this behavior.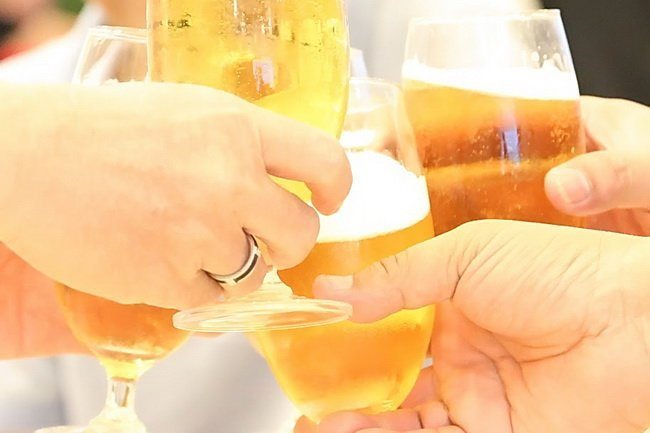 People drink beer at a party. Multiple laws will be amended to impose harsher sanctions against drunk drivers
According to NA General Secretary Nguyen Hanh Phuc, two options were put to a vote on June 3 and both failed to secure a majority. Under the first option, the proposed provision bans people from driving after drinking, irrespective of the consumption volume, whereas the draft suggests a second option, where drivers are banned from driving when the alcohol content measured in their blood or breath exceeds the permissible level.
"In the absence of a consensus among NA deputies, these options will not be placed into the draft law," Phuc said, adding that some relevant laws, such as the Law on Road Traffic, will be amended to impose tougher penalties for drink driving in the next sitting.
Deputy Bui Sy Loi was cited by Nguoi Lao Dong newspaper as saying at the press conference that even though neither option was chosen, this did not mean that no measures for preventing and fighting against damage due to the consumption of alcoholic beverages were being adopted.
The sanctions against drink driving in the laws on road traffic, inland waterway transport and railways are effective.
The Government is studying amendments to these laws to impose tougher penalties for drink driving, Loi said.
At this sitting, the NA will appoint the Government to research and increase the severity of penalties against drink driving, including stripping drivers of their driving licenses for up to five to ten years instead of the current three to six months or permanently revoking their licenses if they cause serious traffic accidents, Phuc noted.
Harsh sanctions will help curb cases of drink driving. The offenders who cause deadly accidents are currently sentenced to a maximum 10 years behind bars under the Penal Code. SGT
Lan Nhi

Lawmakers have mooted making drink-driving a criminal offence, whether they cause an accident or not.  

The National Committee for Traffic Safety and the Hanoi People's Committee jointly launched a walking in the capital city on May 12 to call for actions against drunk driving.  

The Directorate of Roads in Viet Nam (DRVN) has proposed heavier punishments for drink drivers after a string of accidents resulted in the death of several victims in April and May.