Vietnam and Singapore have agreed to conclude ongoing negotiations of the 'green lane' arrangement for business and official travel and resume commercial flights between the two countries.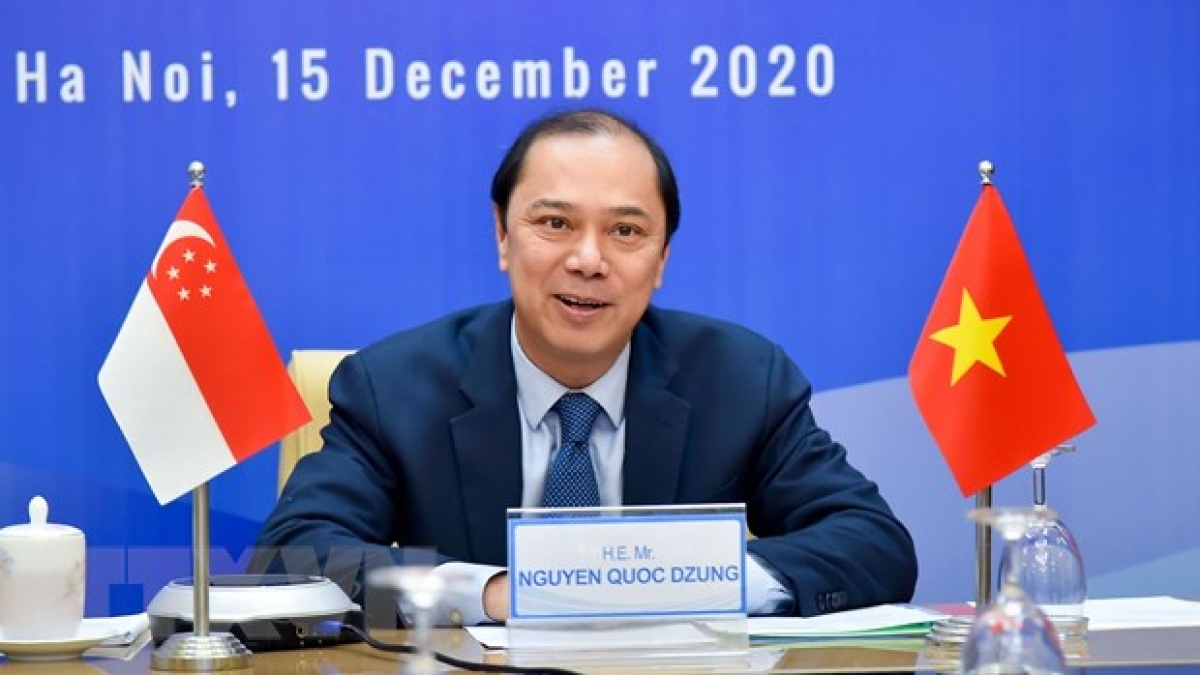 Deputy Minister of Foreign Affairs of Vietnam Nguyen Quoc Dung. (Photo: VNA)

Both parties agreed to increase cooperation to cushion the impact of the COVID-19 pandemic through resuming air connectivity and maintaining supply chain links.

The agreement was reached during the 13th Vietnam-Singapore Political Consultation virtually co-chaired by Deputy Minister of Foreign Affairs of Vietnam Nguyen Quoc Dung and Permanent Secretary of the Ministry of Foreign Affairs of Singapore Chee Wee Kiong.

Dung proposed that the two sides strengthen cooperation in their potential fields to realize the dual goals of pandemic prevention and sustainable recovery.

He suggested that Singapore increase investment in areas that it has strengths and Vietnam needs, such as technology application, infrastructure development, logistics, information technology, as well as expand investment in agriculture, especially in the trading and marketing of high-tech agricultural products.

Dung highly appreciated Singapore's contribution to maintaining peace and stability in the South China Sea (known as the East Sea in Vietnam), promoting a rules-based regional order, demonstrating its responsibility and active role toward peace and security in the region.

He thanked Singapore's contribution to the success of the ASEAN Year 2020 under the chairmanship of Vietnam, including the signing of the Regional Comprehensive Economic Partnership (RCEP) and the adoption of COVID-19 response initiatives.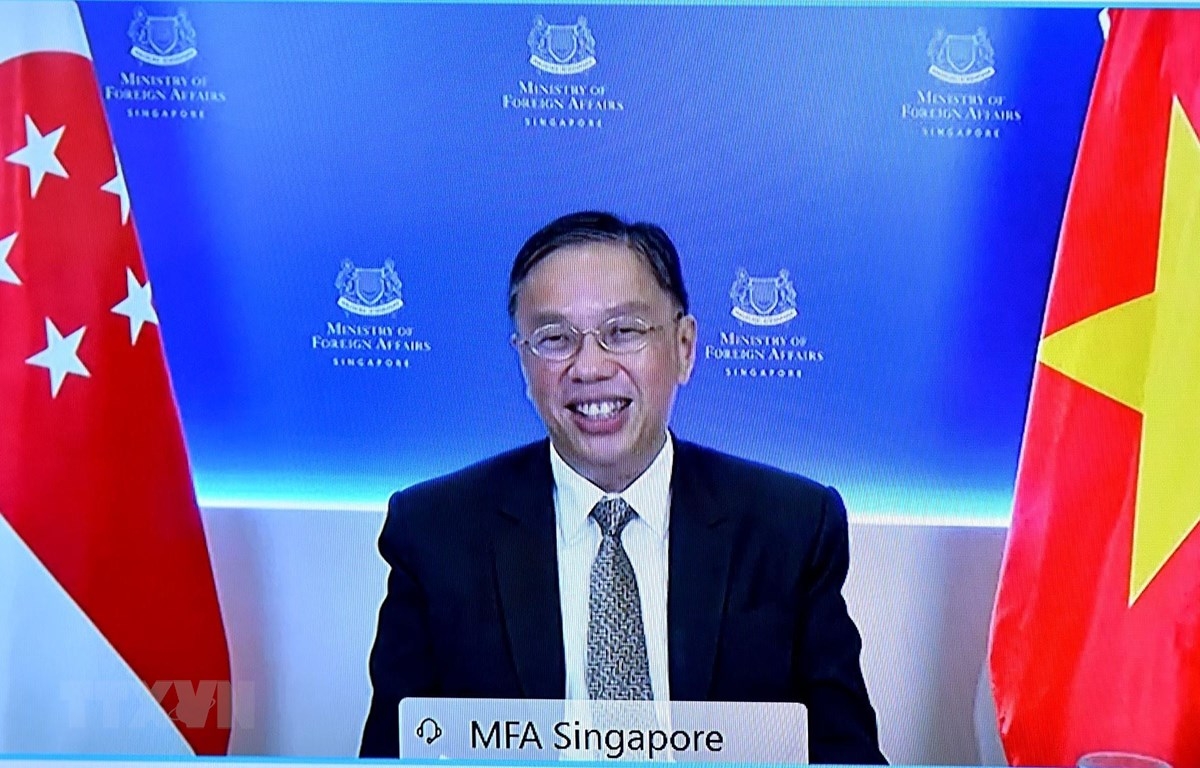 Permanent Secretary of the Ministry of Foreign Affairs of Singapore Chee Wee Kiong. (Photo: VNA)

For his part, Deputy Minister Chee Wee Kiong suggested that the two sides soon resume flight routes and complete negotiations of a priority travel mechanism between the two countries,

Singapore is ready to become a transit center and facilitate the travel of Vietnamese citizens, Chee said.

He spoke highly of Vietnam's efforts and initiatives as the Chair of ASEAN 2020, helping to steer the regional bloc through a difficult year to success.

Both sides agreed that the Vietnam - Singapore Strategic Partnership has developed strongly despite the COVID-19 pandemic and that the two counties need to strengthen political and diplomatic connectivity through reciprocal visit exchanges in 2021.

The two sides pledged to work closely and actively support each other at regional and international organizations and forums, as well as in implementing commitments of the Comprehensive and Progressive Agreement for Trans-Pacific Partnership (CPTPP) and early ratifying the Regional Comprehensive Economic Partnership (RCEP) agreement.

Regarding the complex developments in the South China Sea, the two sides emphasized the importance of maintaining peace, stability, security, safety and freedom of navigation and overflight in the waters, and resolving disputes by peaceful means on the basis of international law, including the 1982 United Nations Convention on the Law of the Sea (UNCLOS).

They supported the serious and complete implementation of the Declaration on the Conduct of the Parties in the South China Sea (DOC), as well as negotiations between ASEAN and China to achieve a practical, effective, and consistent Code of Conduct in the South China Sea (COC) in accordance with international law. VOV