Vietnamese escort warship 016-Quang Trung on May 8 set sail from Cam Ranh port for Singapore to join military exercises as part of the ASEAN Defence Ministers' Meeting Plus (ADMM+), and attend the Asia Pacific's Flagship Maritime Defence Show 2019.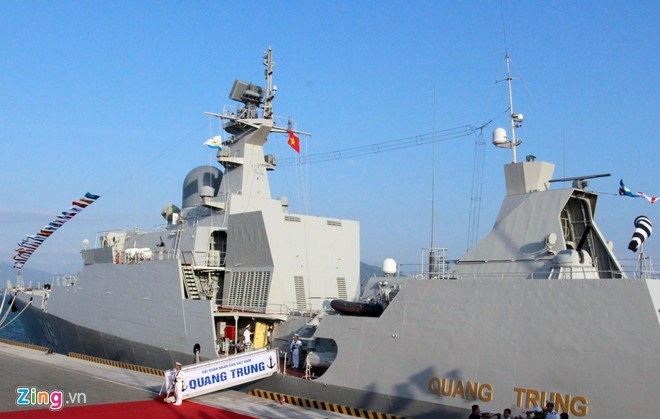 Vietnamese escort warship 016-Quang Trung (Photo: zing.vn)
During its stay, the ship with 137 officers and sailors on board will participate in a marine security drill, including helicopter takeoff and landing on foreign ships and sharing information on suspected target at the sea.
The warship's attendance is to realise the Vietnamese State and Party's foreign policy of proactive international integration, implement the agreements signed among ADMM defence leaders, while affirming Vietnam People's Navy' responsibility as a member of the ASEAN Navy Chiefs' Meeting.
It is also a vivid illustration of the Vietnamese Defence Ministry and People's Navy's support for Singaporean counterpart in organising international events, helping consolidate friendship and cooperation with regional naval forces.
The ADMM+ is a platform for ASEAN and its eight Dialogue Partners – Australia, China, India, Japan, New Zealand, the Republic of Korea, Russia and the US – to strengthen security and defence cooperation.
The biennial IMDEX, a premier international maritime defence show in the Asia Pacific, comes to its 12th edition this year. It will welcome the presence of 33 navies, and six coast guards and maritime agencies from around the world.-VNA