Made-in-Vietnam Vinfast cars will be used to serve many activities of the Vietnam ASEAN Chairmanship Year 2020.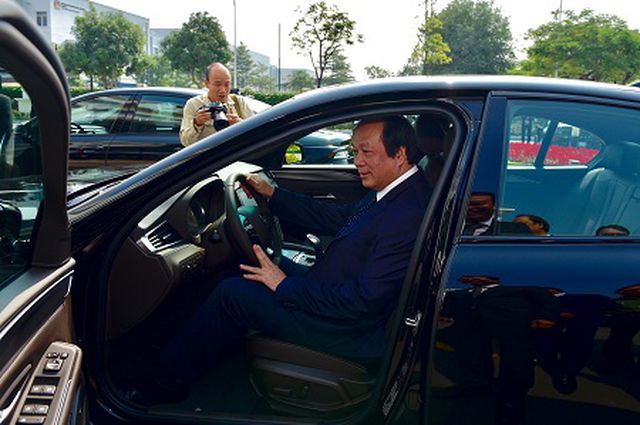 Minister, Chairman of the Government Office Mai Tien Dung checking a Vinfast car
This morning, November 6, the National ASEAN 2020 Committee and VinFast Production and Trading LLC launched a ceremony to hand over the first batch of 393 Vinfast cars for the Vietnam ASEAN Chairmanship activities in 2020.
Minister, Chairman of the Government Office Mai Tien Dung said that around 200 programmes will be held during the year of Vietnam ASEAN Chairmanship and Vinfast cars will be used for roughly 30 major activities free of charge.    
Using the homegrown automotive brand for the event is a good way to promote the national image to foreign friends, which is a great pride for Vietnam, Dung added.
According to Dung, the Office of the Government will consider hiring Vinfast cars to replace the current public cars for its activities.
The ASEAN Chairmanship Year 2020 is considered the biggest multilateral event Vietnam will host next year, when the group will be half-way towards its plans to realise the ASEAN Vision 2025. It will also be an important year as the progress and achievements made will be evaluated in order to decide on the next steps to successfully achieve the targets of the ASEAN Community in 2025.
The year will also mark 25 years of Vietnam's ASEAN membership. Dtinews

The chairmanship of ASEAN for 2020 that Vietnam officially assumed on November 4 will be a chance for the country to affirm its role and stature while further showing itself as an active member of the ASEAN Community.

Ceremonies were held in Bangkok on November 4 evening to wrap up the 35th ASEAN Summit and related summits and hand over the ASEAN chairmanship for 2020 to Vietnam.