Practical skills matter as much as degrees
Public servant management should not be focused on professional degrees but practical skills.
I am very much concerned after following the interview of VietNamNet with Mr. Nguyen Tu Long, Vice head of the Department for Civil and Public Servant Affairs of the Home Affairs Ministry, about professional training certificates for public teachers. These certificates have a huge impact on our public-school teachers.
Some thoughts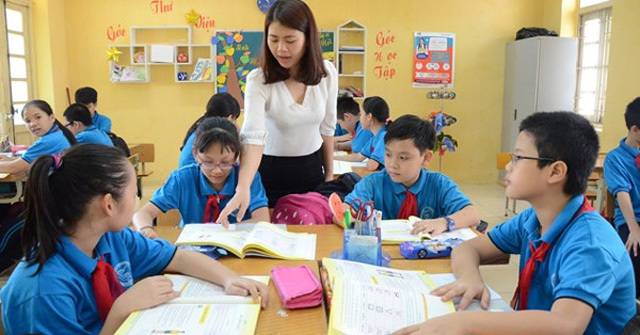 Requirements of a position should be taken into account when hiring public teachers.
First, the criteria for civil servants which have been applied for 20 years have significantly contributed to the hiring of public teachers.
Things have been going smoothly. Now all of a sudden, the teachers are required to have another professional certificate under public servant criteria. We must rethink it.
Second, though this certificate for teachers is recent news, a similar certificate in public servant criteria has been long applied. Without complaints, the public servants in the country have taken part in specific training courses to obtain this certificate.
Whether the certificate in public servant criteria is right and should be done separately with the one in particular for public teachers needs to be clarified.
My third concern is about comments on the interview. Almost all readers suggested removing the planned certificate for public school teachers.
Remove or not? What is its replacement? Many questions have been raised for lawmakers.
Answer is easy. It can be removed. It is not essential. Those graduates from teacher training colleges and universities are already capable and qualified to become teachers in whichever schools. Now they have to take additional training to be certified officially as professional teachers. This implies that the teacher training institutions have failed their jobs.  Their graduates have to teach at schools, then get the certificate under public teacher criteria, and after that they are admitted as "official" teachers.
There is another concern about the quality of the training courses for this certificate. And to be clear, the Ministry of Education and Training has not issued any criteria about English and Information Technology for teachers, meaning those criteria have been excluded. So it is possible for the Ministry to put this certificate away.
Teachers' different positions matter
First, the law has no binding rule about the certificate. Mr. Nguyen Thu Long was correct about this.
The law on public school teachers provides common regulations such as criteria for hiring teachers. Criteria for teachers are further regulated in Decree No. 115 dated 25/9/2020 on criteria for employment and management of public teachers. The Decree has a clause on criteria for training and qualifications which is assigned to the Ministry for further regulations. The Ministry does not violate the law if it does not add the certificate for public teacher criteria. Or it may be possible to exclude all training certificates of this kind in the whole country.
But will the Ministry be willing to do so? Under Decree 115, the Ministry needs consent from the Ministry of Home Affairs for the criteria for teachers and it also does for the certificate.
Second, what's next? What to replace? Criteria for public school teachers are necessary and should be a function for recruitment and management.
What matters more is practical requirements for different teaching positions. For example, public school kindergarten teachers must hold at least a degree in early childhood education. The schools can also require other skills such as language and information technology. And for a school with art focus, the teachers have to meet requirements on art capabilities and relevant qualifications. In other words, the key point is that management should focus on professional skills rather than on degrees.
Last but not least, under current regulations, it is compulsory for teachers to be annually trained. These courses are fundamental for their teaching quality development.
Dr. Dinh Duy Hoa

A representative of the Ministry of Home Affairs (MHA) says the Ministry of Education and Training (MOET) needs to show its official view about whether to remove the requirement on a certificate for professional title and why.