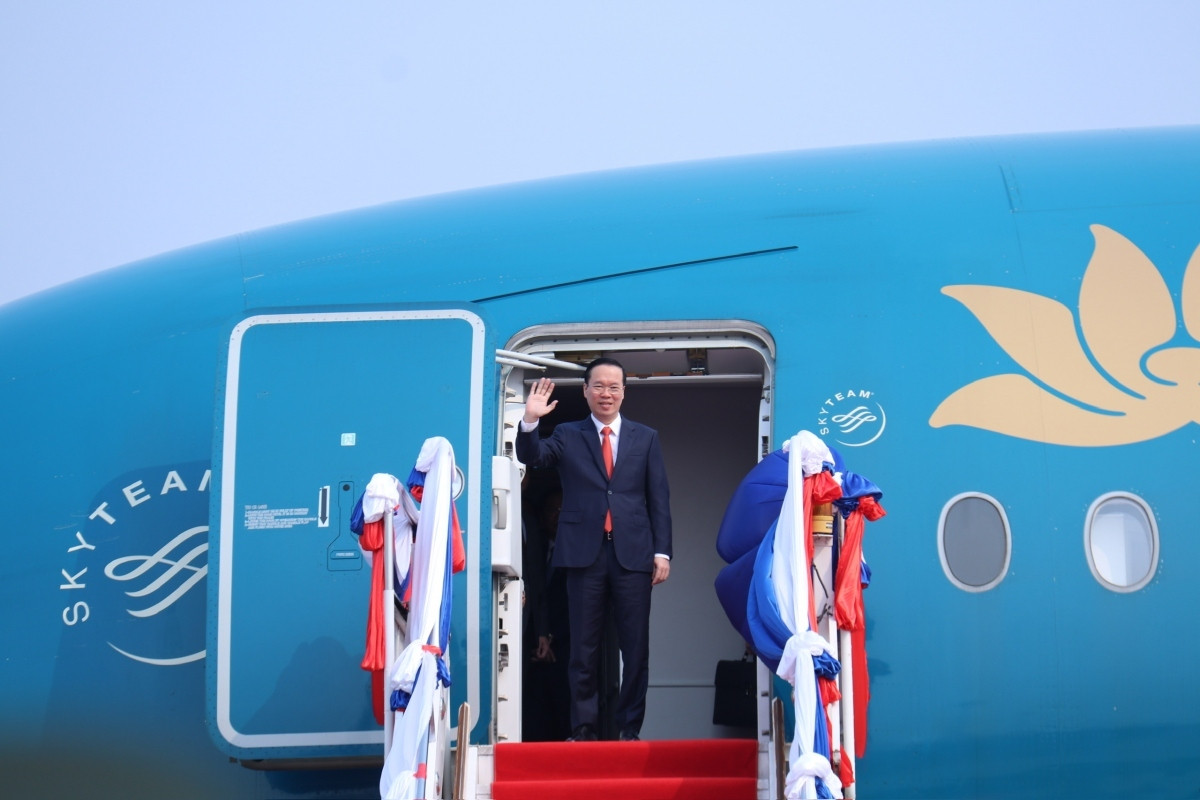 Those welcoming the delegation at the airport included Chairman of the Presidential Office Khemmani Pholsena, Mayor of Vientiane Atsaphangthong Siphandone, Deputy Foreign Minister Thongphane Savanphet; Lao Ambassador to Vietnam Sengphet Houngboungnuang, Vietnamese Ambassador to Laos Nguyen Ba Hung and overseas Vietnamese community representatives and overseas students in Laos.
In the context the world and regional situation being very complicated, causing many difficulties and challenges, the Vietnamese President's visit to Laos shows Vietnam's strong and comprehensive support for the renewal, recovery and socio-economic development, and international integration of Laos.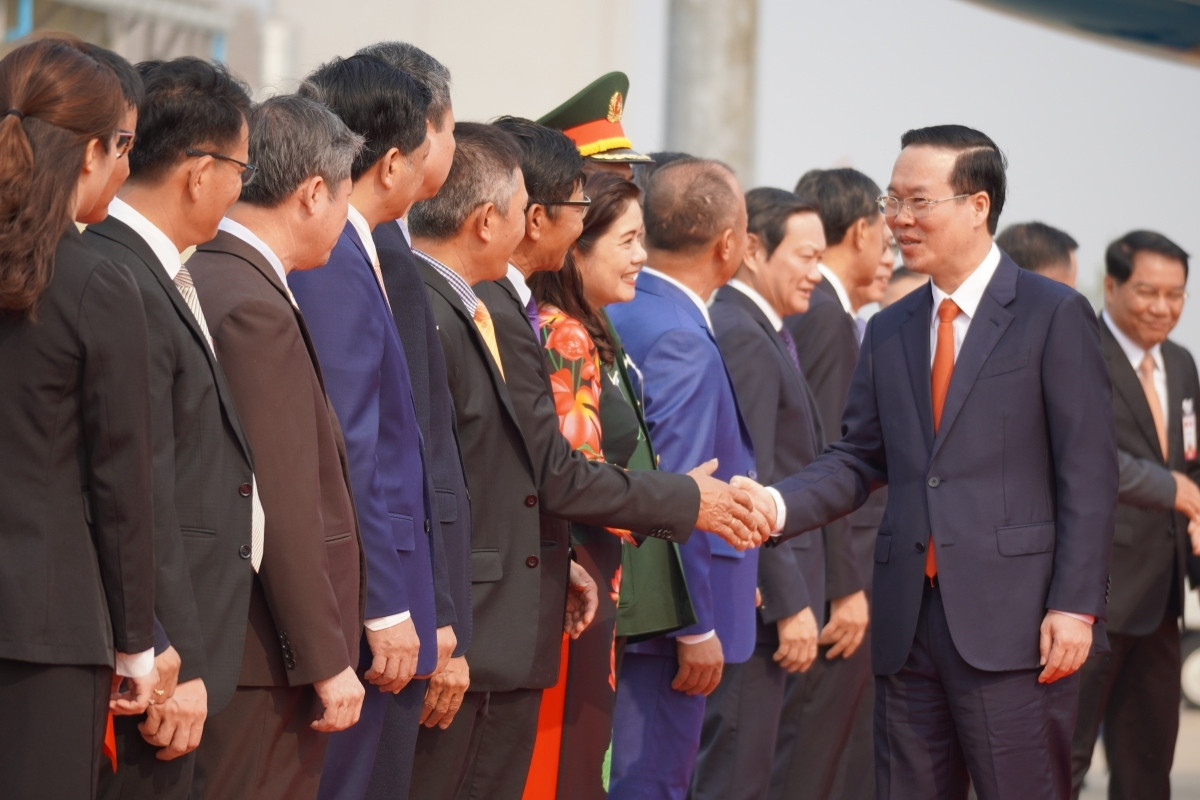 During his visit to Laos, President Vo Van Thuong is set to attend an official welcome ceremony, hold talks with the General Secretary and President of Laos, and witness a signing ceremony of cooperation documents between the two countries.
The President will also have a host of meetings with the Prime Minister and the President of the National Assembly of Laos, the President of the Central Committee of the Lao Front for National Construction, and the President of the Central Committee of the Laos-Vietnam Friendship Association.
He will also attend a banquet hosted by the General Secretary, President of Laos, visit the Vietnamese Embassy in Laos and meet Vietnamese community representatives in Laos.
Source: VOV