Pressures from aging people may lead UNIQLO targeting Vietnam

The increasing number of elderly and the shrinking young population of Japan may be the main reasons pushing UNIQLO to other markets, including Vietnam.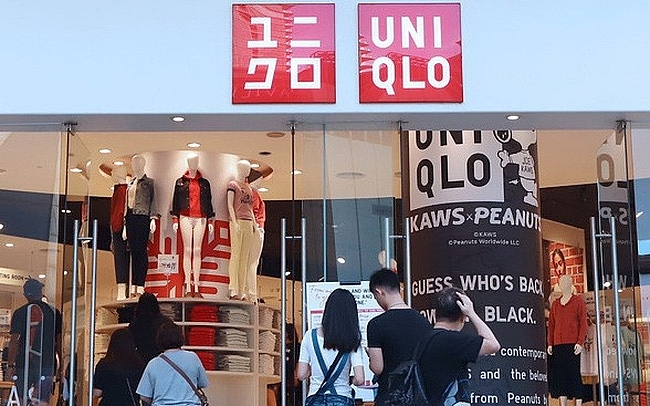 UNIQLO will launch its first store in Vietnam in Ho Chi Minh by the end of 2019
The income of young people in their 20s is the lowest in Japan, exacerbating the aging population structure which makes the Japanese market less desirable for fast-fashion brands like UNIQLO.
According to DODA, a Japanese recruitment website, the average annual income of people at the age of 20s in 2016 was $32,182, much lower than the 30s' $42,455, the 40's 51,273, and the 50s' $63,727. Moreover, in early 2019 the elderly made up 28.06 per cent of the nation's population, up 0.4 per cent on-year.
Experts also forecast that the landing of global fashion brands Zara and H&M would increase market competition as these brands approach aging people easier than UNIQLO that focuses on young people. As a result, UNIQLO's decision to reach out to new markets is obvious.
Meanwhile, developing countries like Vietnam have been enjoying rising living standards. The middle class will keep growing richer and it is only a matter of time when they will be able to afford more expensive goods.
From a clothes store, UNIQLO has steadily developed into a local chain in Japan and then into a global brand. In the next step of conquering the global market, UNIQLO also focuses on US-style sports clothes and shoes.
Most recently, UNIQLO also officially announced opening its first store in Vietnam, a 3,000 square metre unit in Ho Chi Minh City by the end of this year.
UNIQLO is a brand of Fast Retailing Co., Ltd., a leading global retail holding company from Japan that designs, manufactures, and sells clothing under seven main brands: Comptoir des Cotonniers, GU, Helmut Lang, J Brand, Princesse tam.tam, Theory, and UNIQLO.
UNIQLO has 2,220 stores in 24 countries with a revenue of $21.5 billion in the fiscal year of 2019.
UNIQLO dips toe in Hanoi waters
After announcing the opening of its first, 3,000 square metre store at Parkson Saigon Tourist Plaza in Ho Chi Minh City, Uniqlo is now reqruiting staff in Hanoi.
At the beginning of this October, the Japanese fashion brand Uniqlo posted a recruitment notice for sales staff in Hanoi on its website, offering salaries of VND7-8 million a month ($300-350) to college and university graduates from any background (no retail experience required).
On November 1-2, the brand will also organise a recruitment day in Hanoi, where employees can take a shot at a direct interview.
This move shows that Uniqlo might open its stores at Ho Chi Minh City and Hanoi at the same time.
The first Uniqlo store in Vietnam was introduced as one of the brand's largest stores in Southeast Asia with the area of 3,000sq.m at Parkson Saigon Tourist Plaza, Ho Chi Minh City.
Osamu Ikezoe, managing director of UNIQLO Vietnam, said that the store expected to open from the end of this year with LifeWear products, which is UNIQLO's commitment to creating perfect clothing that meets the needs of everyone's daily lifestyles.
Previously, Tadashi Yanai, chairman of the board of directors and CEO of Fast Retailing Group, the owner of UNIQLO, also affirmed that entering Vietnam is an important milestone, marking a milestone in the brand's development and securing deeper access to potential Southeast Asian markets.
Japanese clothing retail group has registered UNIQLO Vietnam based in Ho Chi Minh City in the form of a joint venture with 100 per cent foreign capital. Accordingly, Fast Retailing in Singapore accounts for 75 per cent of the capital and Mitsubishi Corporation holds the rest of 25 per cent.
At the end of August, Fast Retailing announced a revenue of $21.1 billion, increased by 7.5 per cent compared to 2018. Pre-tax profit reached $2.3 billion, up 4 per cent.
UNIQLO is the driving force helping Fast Retailing with a revenue of $9.5 billion, up 14.5 per cent compared to 2018. In Southeast Asia, the UNIQLO brand is present in Singapore, Thailand, Indonesia, and the Philippines.
Considered a promising market with a young population, Vietnam is a playground for players like Zara, H&M, Mango, Topshop, Pull&Bear, Stradivarius, and now UNIQLO.
According to Vietnam Industry Research and Consultancy (VIRAC), Mitra Adiperkasa Vietnam Co., Ltd. currently leads the Vietnamese fashion retail market with its brands like Zara, Pull&Bear, Stradivarius, and Massimo Dutti in the country.
The 2018 financial report of Mitra Adiperkasa (MAP) showed that the company collected VND1.97 trillion ($85.78 million) from Vietnam market, 1.7 times as much as in 2017, and nearly six times more than in 2016. Zara accounted for 90 per cent of its revenue.
Another well-known brand, H&M, reported a revenue of over VND653 billion ($28.39 million) in 2018, 4.3 times as much as in 2017.
Owning seven stores in Ho Chi Minh City and Hanoi, H&M Vietnam is said to be the fastest-growing arm of the H&M group. Fredrik Famm, CEO of H&M Southeast Asia, shared, "As a young and growing market, Vietnam has made significant contributions to the overall growth of H&M in the Southeast Asia region."
VIRAC's statistics showed that the top 10 fashion brands with the highest market share in Vietnam still include domestic names like Ivy Moda, Blue Exchange, Elise, Sanding, and Lime Orange.
Meanwhile, Eva de Eva, Libé, Magonn, or Hnoss (Vietnamese fast-fashion brands) are also constantly showing development potential.
At the end of February, Elise, a Vietnamese fashion brand, sold its shares to Asia Fund from Japan. Tokuo Yotaro, a member of the Elise Board of Directors, said that in the upcoming time the Vietnamese fashion industry will be the fastest-growing in Asia. Over the past year, Hnoss and Eva de Eva also received investment from Seedcom fund.
Van Anh

Uniqlo considers Vietnam a key market which will help it access the Southeast Asian market. However, the strong development of Zara, H&M, Elise and Hnoss will challenge the global Japanese brand.

Japanese global apparel retailer Uniqlo has announced that its first store in Vietnam will be located on Dong Khoi Street, a high-end shopping street in HCMC's District 1, but it refused to reveal the specific launch date.